Some mornings I get sick and tired of preparing food for my children. The freezer's saved my butt on several occasions, especially when the girls wake up earlier than expected. Since I started our breakfast plan, I have made crepes, muffins, egg breakfast cups, and more to put in the freezer and take a lot of work out of my morning routine. But I feel like the most revolutionary of them all has been the fruity oatmeal mix-ins. I am beyond thrilled to share them with you today!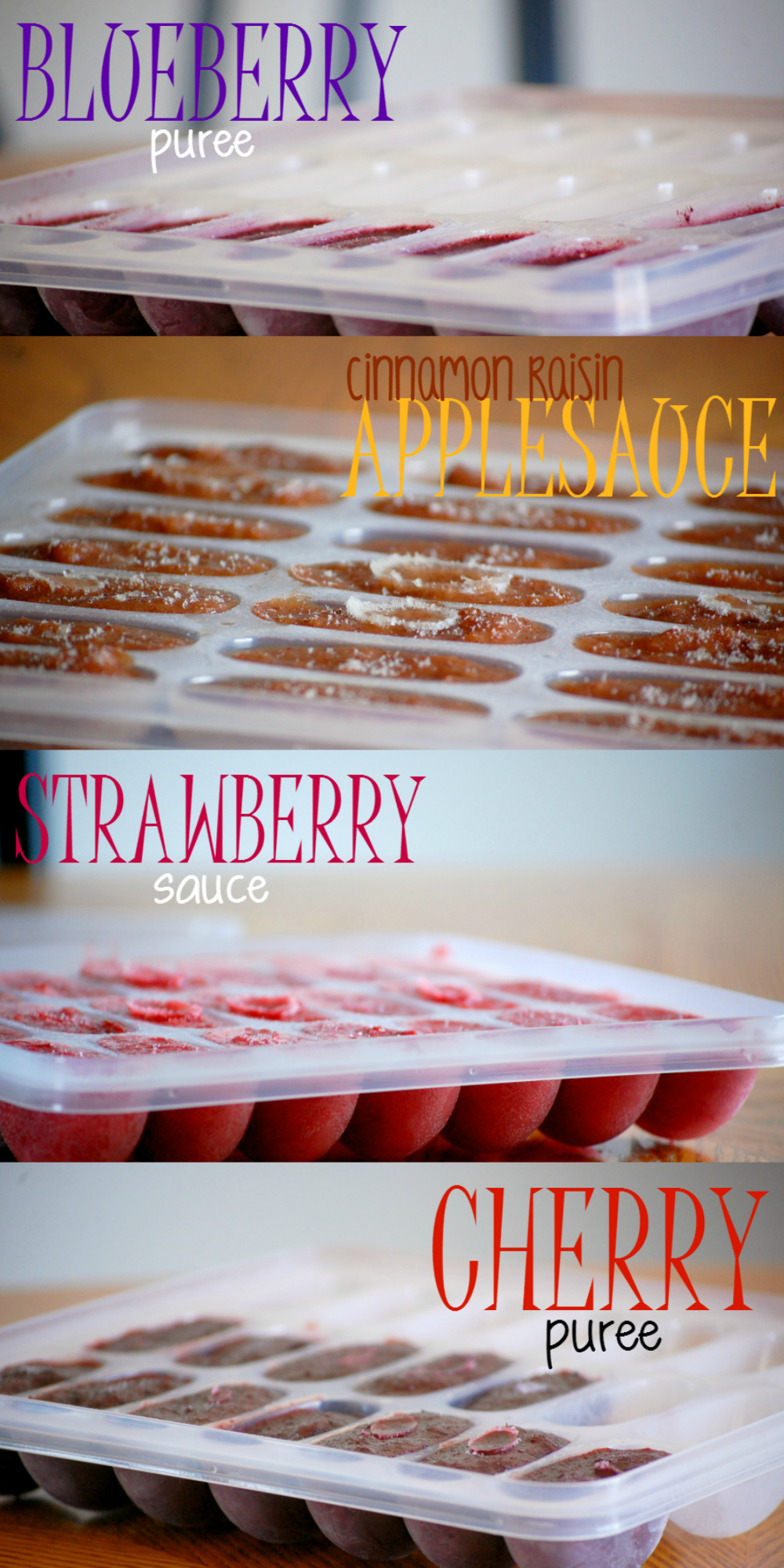 Disclosure: This post contains affiliate links. If you click on one of these links and you make a purchase, I will receive a small commission from your purchase.
Fruity Oatmeal
I absolutely love this idea for a quick and delicious oatmeal option for my girls. What I've been doing is making fruit purees and sauces that I can freeze in my Mumi&Bubi freezer trays
 (which I reviewed in this post about a baby food freezer cooking day). I just add a cube to each girl's oatmeal in the morning and mix in.
The sky is the limit with these fruity mix-ins for your oatmeal. Many of these recipes contain honey, so if you are feeding them to a child younger than one, please leave it out since honey can be fatal to a baby's life. In all of these sauces and purees, you can probably leave out the sugar or cut it down if you'd like.
Strawberry Sauce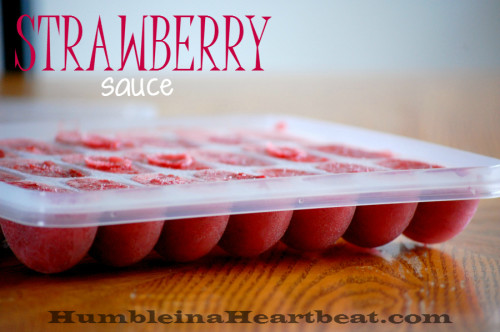 Blueberry Puree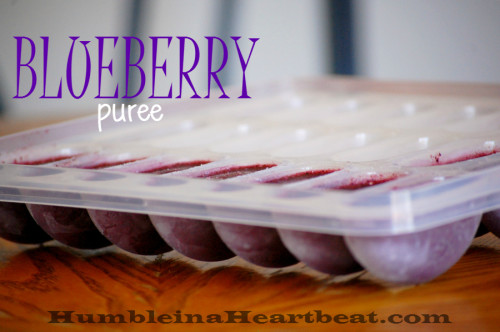 Cherry Puree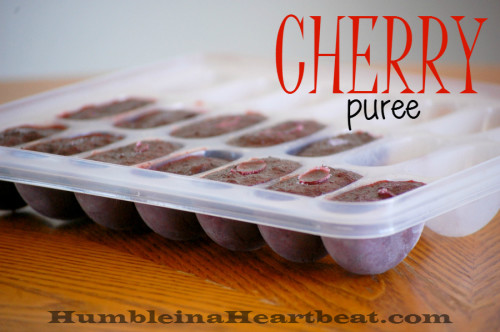 Crockpot Cinnamon & Raisin Applesauce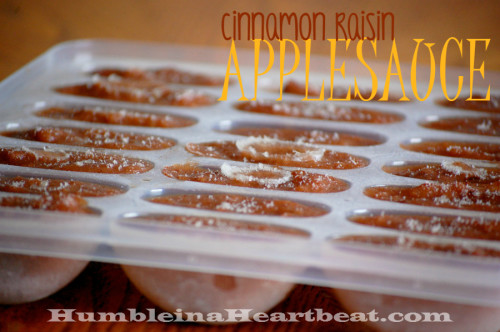 How to Use Fruity Oatmeal Mix-Ins
Are you excited yet?? These will definitely boost the flavor of your child's oatmeal and easily add more fruit to their diet.
To use these fruity oatmeal mix-ins, I start by making my child's oatmeal either in the microwave or on the stove. Then I get out a couple of fruity mix-ins (usually just one cube per child, or 3 cubes if you're making a large batch on the stove) from the freezer and pop them in the oatmeal. I add the cubes to the oatmeal the last few seconds in the microwave or the last minute or so if making the stovetop oatmeal. You could also just put the cubes in a small saucepan over medium low heat and melt them. Most of the time I also add half a mashed banana to the oatmeal and sauce.
I think the best way to make these mix-ins affordable as well as the most flavorful is to make them as the fruit comes in season and goes down in price. As summer wears on and turns into fall, I plan to try peach, plum, and pumpkin puree. I think using fresh fruits is best, but sometimes it's okay to use frozen to make these (like I did for both the blueberry and cherry purees).
If you don't want to freeze the sauce or puree, use it for other purposes such as on top of pancakes, mixed in with yogurt, or on top of ice cream.
Make a couple batches of these yummy sauces and purees for your baby or toddler, and you won't have to work too hard to get breakfast on the table. Your child won't even realize they are eating fruit!