You feel so lost.
There's just way too much information on healthy food everywhere you look that it feels impossible to start anywhere. But you really need to get healthy food in your family's bellies.
You're exhausted.
Your family eats out, well, a lot, because after a long day of work you don't want to spend even more time "working" in the kitchen.
You're stressed out.
Meal planning is supposed to be helpful, but whenever you do it your plan backfires and you spend more time cooking than you really want to.
You feel resentful.
The more time you spend trying to nourish your family's bodies, the less time you have to actually spend with your family, nourishing their souls.
I get it. I have felt all those emotions at one time or another in my 13+ years of cooking for my family.
But now?
I believe you can cook healthy food and still have time for your loved ones.
Maybe you feel like that's a bit of a stretch. But, truly, when you implement the right cooking strategies and simplify your meals, you can make quick, healthy food day-in, day-out and all those feelings of exhaustion, stress, and resentment will quietly leave you.
Here's what one reader shared:
"We have been doing a lot better with adding vegetables to our diet. Over half of our cart is produce when we go grocery shopping. We can still improve, but I think we're doing better! We aren't buying many items from the 'middle' of the grocery store, and we've even started going to a different store that doesn't even have a lot of that, which reduces temptations to purchase unhealthy food to begin with!" -Ali
Imagine coming home after a long day and spending just a few minutes preparing a nutritious meal for your family, sitting down to eat with them, and then having the rest of the evening to play and just be with them.
When you become a Flamingo Mama, you'll learn smart kitchen hacks and get healthy recipes and meal ideas so you can get your life back and have more time to be with the ones you love.
My Story in a Nutshell
Soon after I got married, I learned that my husband had his gall bladder removed several years earlier, and certain foods, particularly fatty ones, gave his liver a run for its money. I was responsible for all the cooking in our home, and he dealt with liver pain too often because I was cooking the exact foods that made him sick. I didn't change how I cooked, though, because I thought cooking healthy food would take even more time to make.
Then we had our first child and I wanted to change our family's diet badly. I started small by giving our daughter healthy purees, and then, when baby #2 arrived, I really struggled to find a balance between cooking and taking care of my growing family. I was spent. My husband suggested I make simpler meals. As I aimed for simple, I noticed how much more time I had to enjoy my family and also how much more healthy our meals were becoming.
It's been over 7 years now, and I've seen a direct correlation with our dietary changes and how my husband is feeling on any given day. He rarely complains about liver pain anymore because he's not eating a diet rich in animal fat. And best of all? I'm spending less time in the kitchen cooking and more time with my family.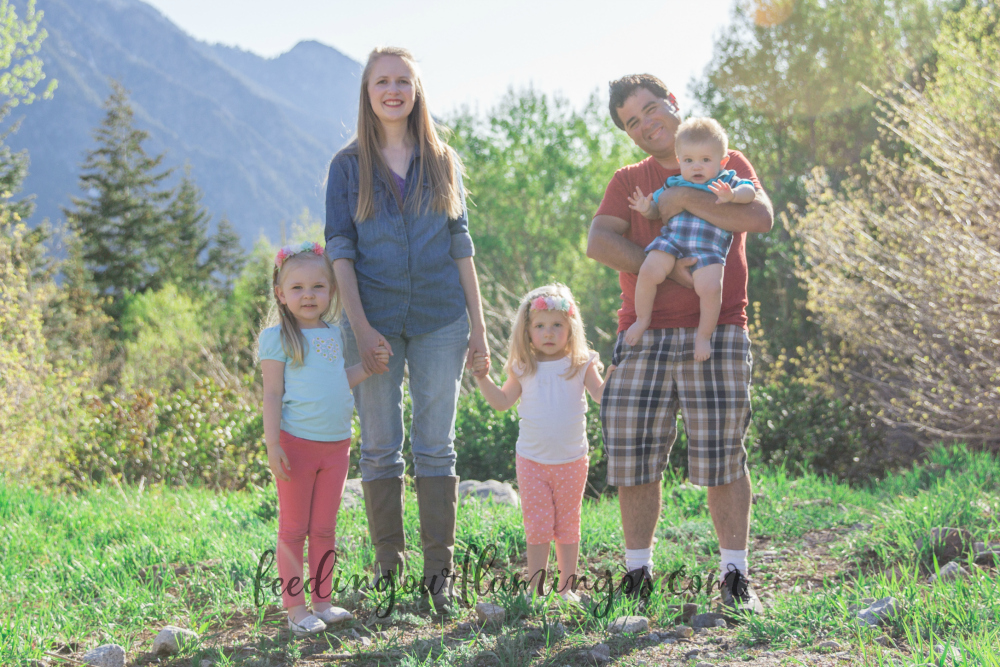 5 Ways I Can Help You Right Now
You can read all about why I chose the name "Feeding Our Flamingos" right HERE.
Reader Love
"I love your meal plans :)" -Lee Ann
"Thank you so much for all your tips, Charlee!!!! Such great ideas and I know it will help me so much!!" -Katie
Wanna have more free time?
When you become a Flamingo Mama, you'll learn smart kitchen hacks and get healthy recipes and meal ideas so you can get your life back and have more time to be with the ones you love.
I would be thrilled to hear from you. We can chat about your struggles with serving healthy meals or you can shoot me a question. The best way to reach me is by email: charlee @ feedingourflamingos.com. I look forward to seeing you on the inside 😉
View my sitewide disclosure policy and disclaimer right HERE. If you'd like to see this site's privacy policy, please click HERE.