This Saturday, I will start feeding my 6-month-old purees. I plan on making all of them, because I'm not a huge fan of the jarred baby food from the store. I have a personal philosophy that if I wouldn't eat it, my kids should stay far from it!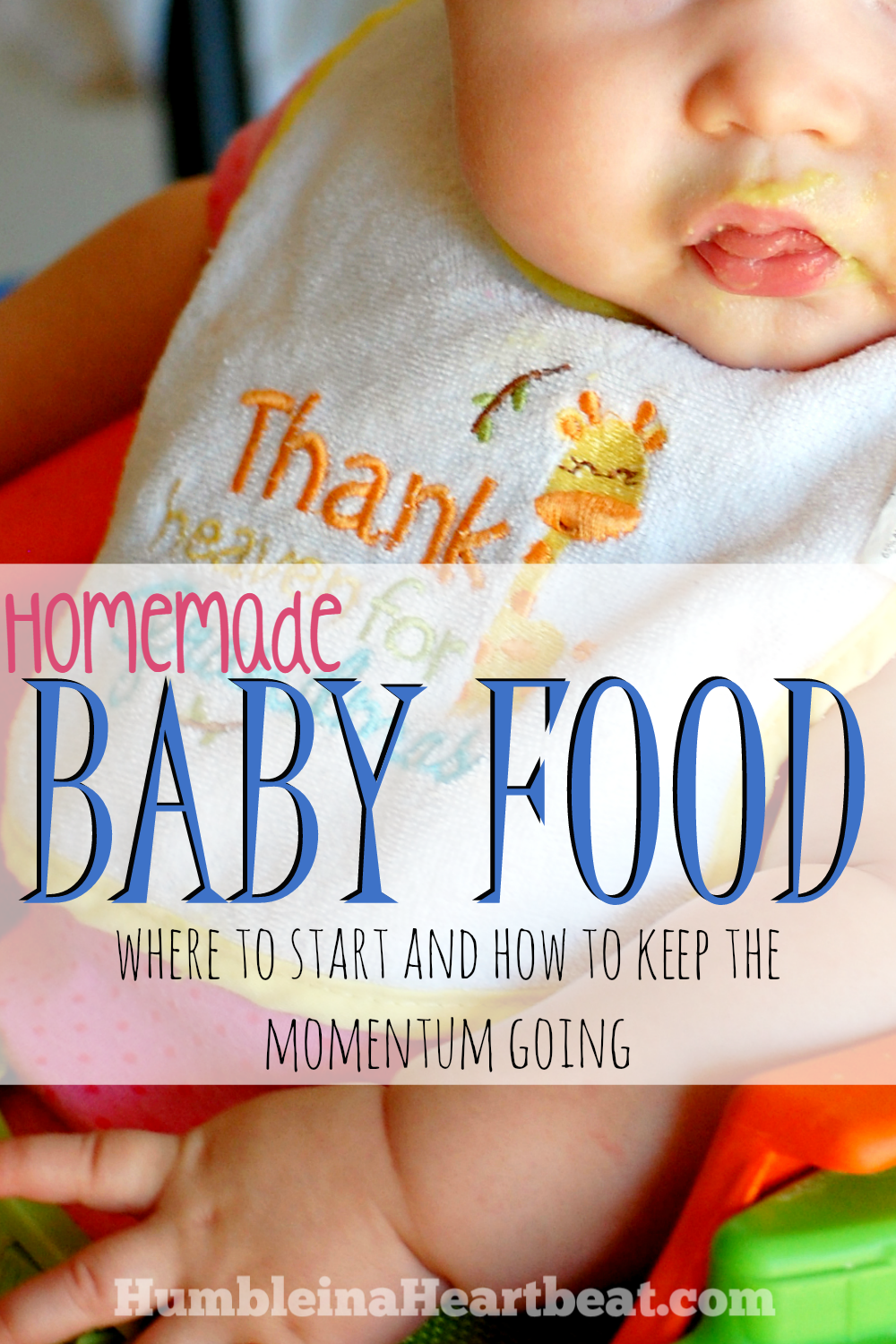 When I started making baby food, I found a lot of different great resources. I wish I also could have known how other mothers fed their babies, so over the next few months I will be sharing with you my solids feeding schedule.
Making baby food takes a lot of time (or at least a lot more than buying it), but I think it is so worth it. I always fed my oldest daughter homemade purees, and she still eats almost anything we put in front of her at 2-years-old. Sure, she can be picky sometimes, but it's mostly when she is sick or tired.
Now it's time for Bella to start eating solids. It will go something like this:
Nurse her first thing in the morning
Feed her the puree of the day about an hour after she nurses
Feed her purees 1-2 times per day for the first month
Spend 4 days on each new food to watch for any allergic reactions
Keep track of any foods she does have a reaction to
Continue feeding new foods every 4 days to give her a variety of flavors and textures
This is going to be my schedule for feeding Bella this month: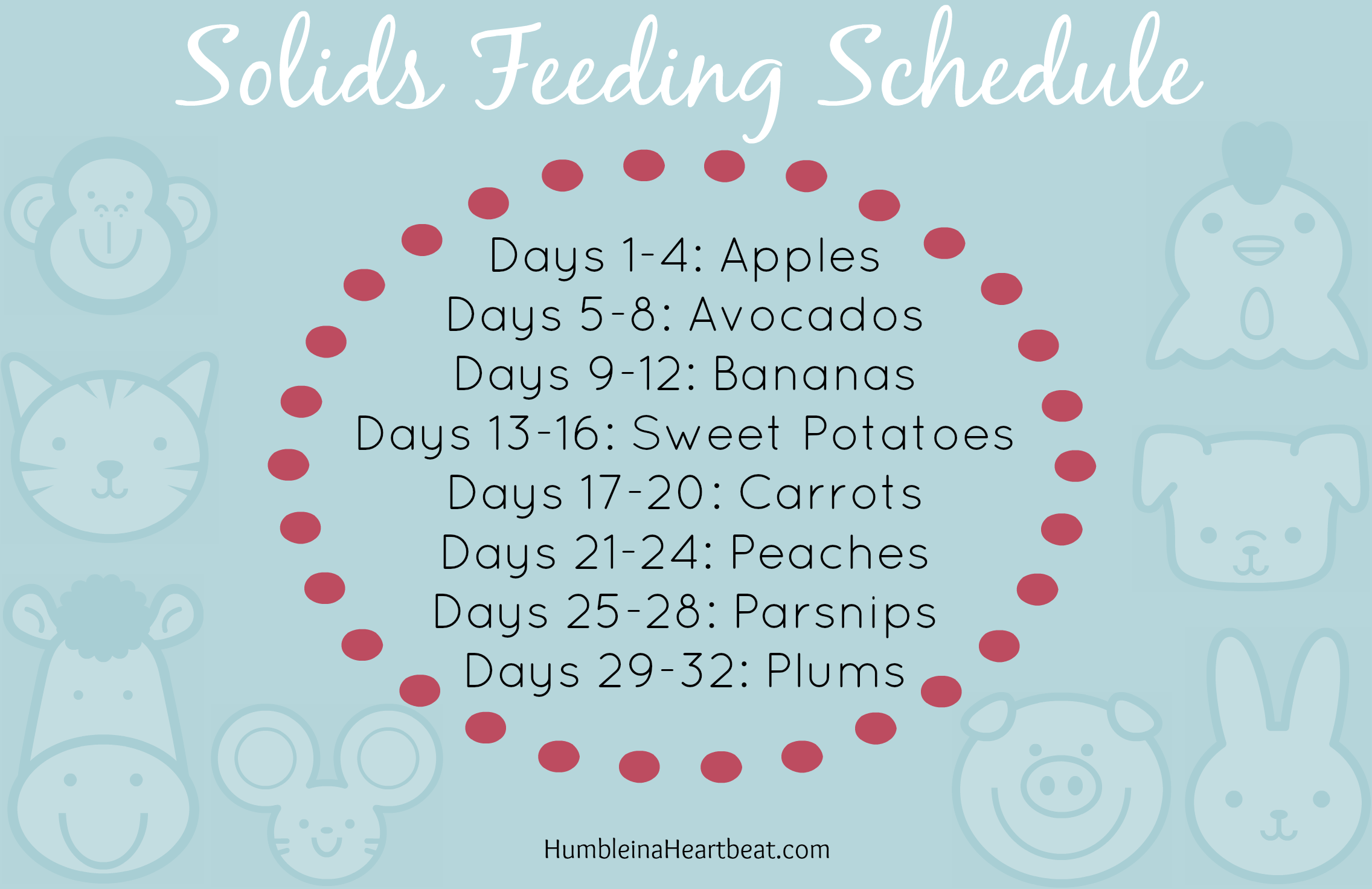 I know myself very well, so I doubt I will follow this plan exactly. When I post updates, I will let you know what I actually did. I will also give you:
the amount of time I spent making the purees
the quantity each puree produced
the amount of money I spent on each puree
The first month is pretty basic since we're just making sure she isn't allergic to anything. We don't want to do anything crazy until we know certain foods are safe for her to eat. We can be more creative the second month.
You may wonder why I am not starting her on rice cereal or oatmeal. I'll write a post in the future on that. Here's why.
You don't necessarily need a "recipe" for these purees. You can simply cook and mash. The avocados and bananas don't need to be cooked and can be mashed with a little breastmilk, formula, or water.
What are your thoughts on homemade baby food?
*I am not a dietitian or a doctor. This is how I feed my babies, and I am providing this information for those interested in doing something similar. Make sure you talk to your pediatrician before you start feeding your baby solid foods.
Are you ready to learn more about homemade baby food? You can access all the posts right here.

Latest posts by Charlee Flaminio
(see all)