I am a big believer in feeding babies variety. My little Bella turns 1 soon, and she will have tried 50+ foods by that time. Rutabaga is just one of them.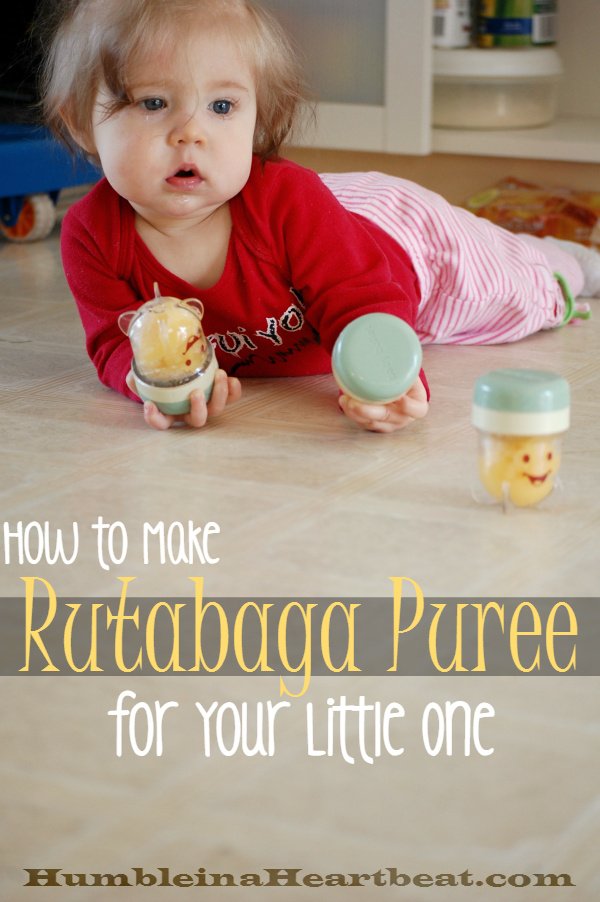 Before doing a feeding schedule for introducing new foods to Bella, I had no idea what a rutabaga was. I had seen them at the store before, but I had no idea why I would buy them. They're kind of ugly, don't you think?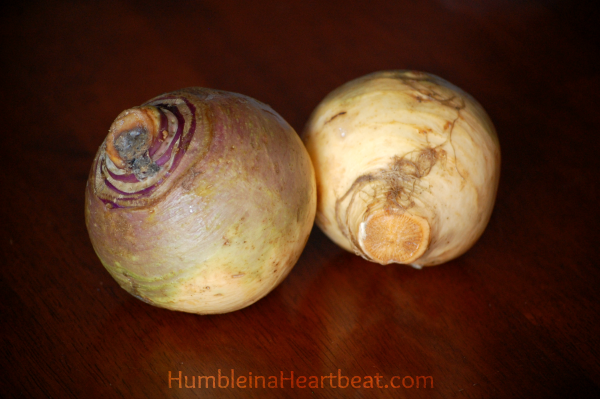 Give them a break! They're all kinds of healthy and delicious. Ok, so I might be exaggerating about the delicious part (I never tried them myself), but babies tend to like them. You can find out Bella's reaction to them in THIS post. If you click that link, you can also find out how much I paid for this puree and how much time I spent making it.
How to Make Rutabaga Puree
Here are the steps to making a lovely rutabaga puree for your sweet baby.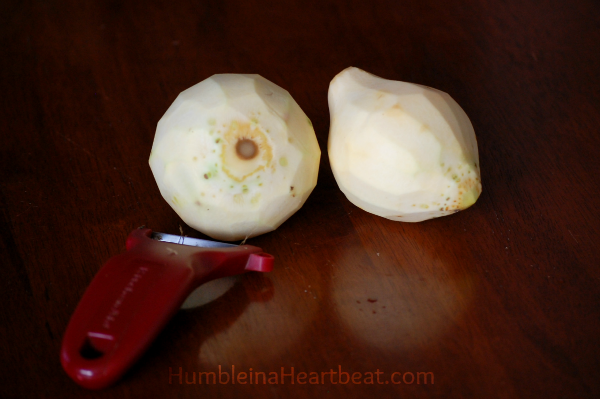 You need to peel them first. They are kind of like potatoes, but they smell like cabbage. HERE is a great explanation of them.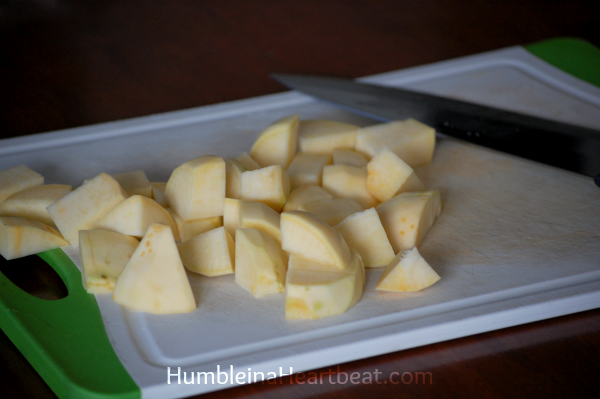 Next, you should chop them into 1 inch chunks and throw them in a pot of cold water over medium high heat.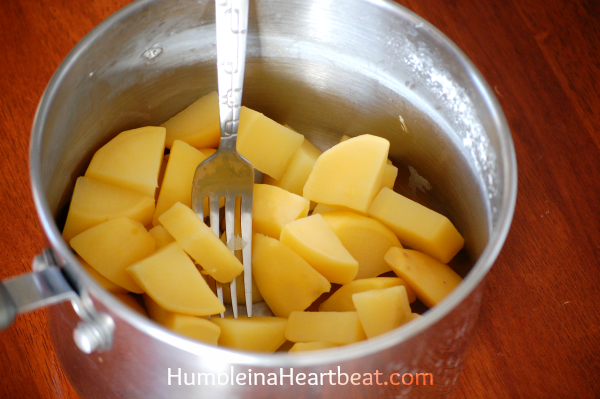 I just let them boil for about 20 minutes. Once they are fork tender, drain the water.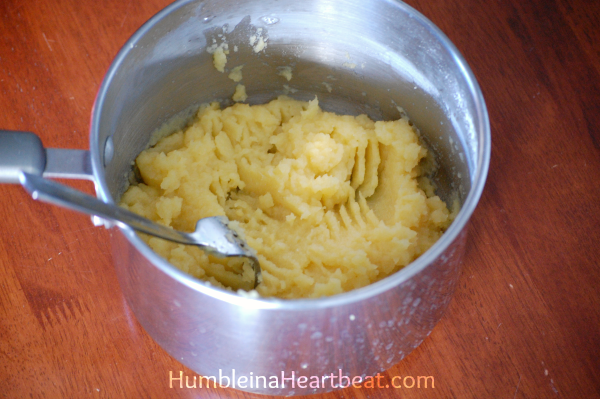 Now mash, mash, mash. I used a fork because we don't have a fancy ricer or potato masher. The rutabaga chunks were super easy to mash because they were really soft.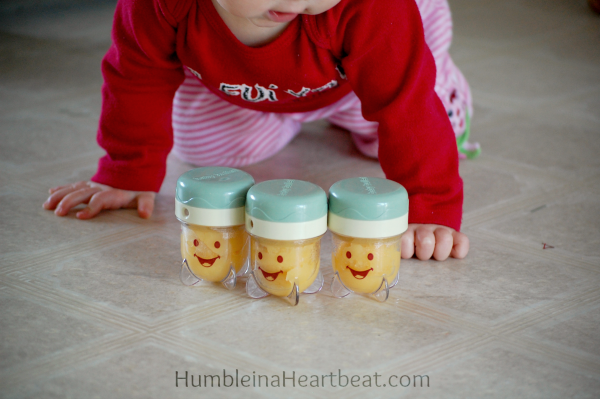 Now put the puree in little containers or in ice cube trays (I use the Solids Starter Kit from Mumi&Bubi and really love it) to freeze for later. Put them on the floor and watch your baby crawl over to discover them!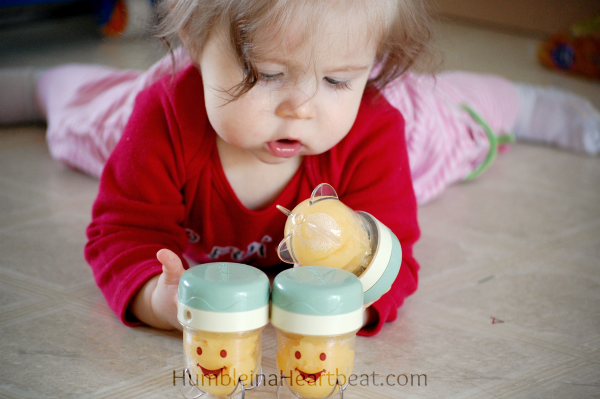 I couldn't resist posting this picture. I love that her legs are spread out and she's examining the containers.
Seriously so simple. You could even skip the mashing part and dice them for your baby if they are eating finger foods.
Have you ever eaten rutabaga before?
Less time cooking = more family time
When you become a Flamingo Mama, you'll learn smart kitchen hacks and get healthy recipes and meal ideas so you can get your life back and have more time to be with the ones you love.
I'm a mom of 3 on a journey to feed my family nourishing foods. Personally, I believe that you can feed your family healthy, delicious meals without spending a fortune or slaving away in the kitchen.
Latest posts by Charlee Flaminio (see all)