I tend to view Mother's Day as almost more important than Father's Day. I guess it's because my own dad doesn't like gifts or sentimental things, like letters, as much as my mom (well, maybe he does, but he wouldn't say he does), so it doesn't seem like a big deal. This year, however, I'd like to pay tribute to my dad by perfecting one of his favorite sandwiches: Egg Salad.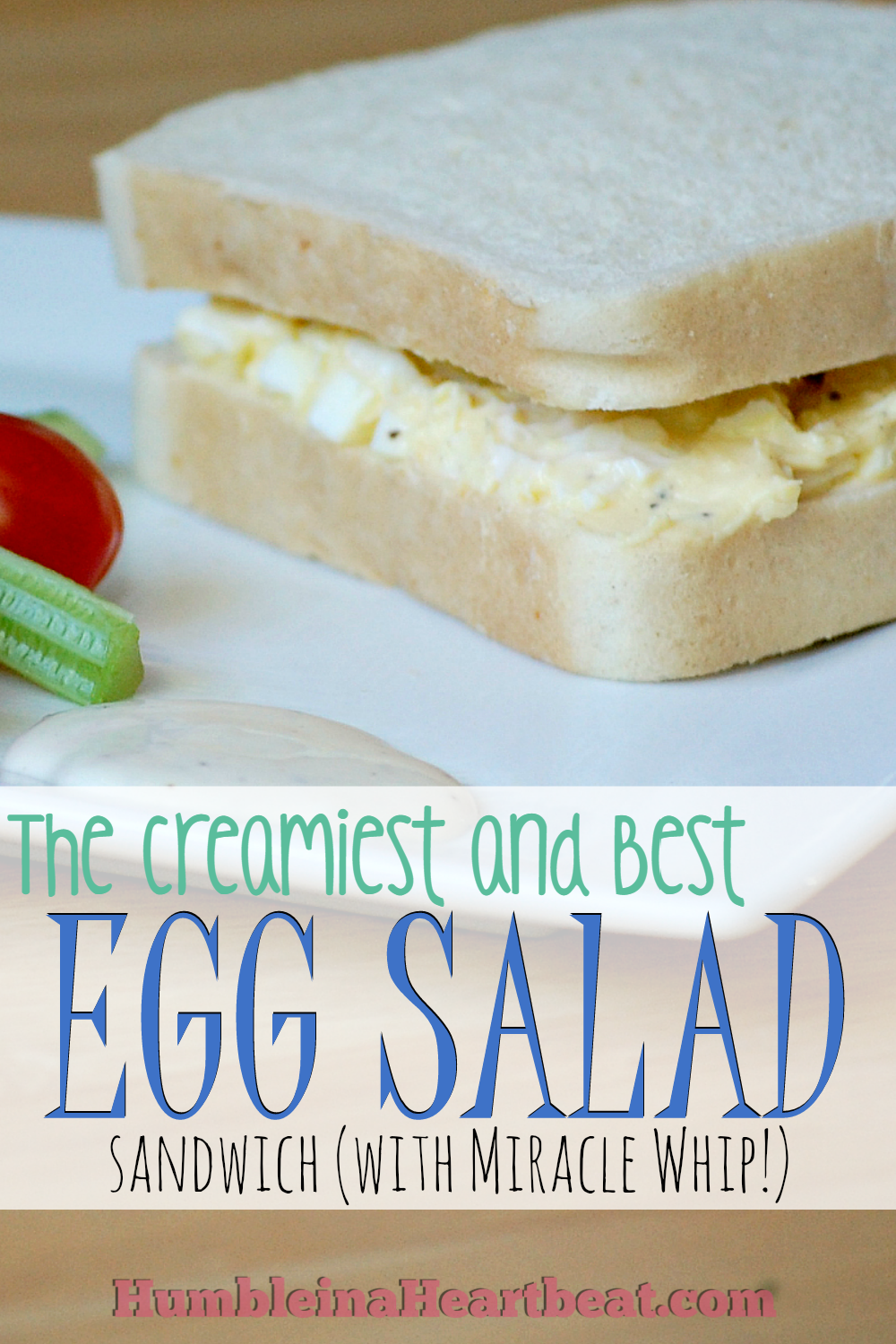 Last year, we lived in my parent's house while we were looking for a home to buy. My mom and I took turns cooking during the three months we lived there, and one of the meals I prepared was Egg Salad Sandwiches. I didn't know at the time that my dad likes his Egg Salad Sandwich just the way my grandma (his mom) made them. She diced each hard-boiled egg, and that night I haphazardly mashed those babies up! How was I supposed to know that I was beating the life out of the eggs? As we were eating, he made the comment that the eggs were supposed to be cubed. You'd think my mom could've let me in on the little secret while I was preparing them, right? 🙂
So I thought I'd redeem myself this Father's Day by trying to perfect this Egg Salad. I haven't had the chance to make my perfect Egg Salad Sandwich for my dad, but I'll be sure to let you know what he thinks when I do. I personally think it's a creamy and scrumptious, eggy-delightful sandwich!
I learned a lot from my dad, but the one thing that made the most impact in my life was teaching me how to budget.
I had just started my first "real" job, right before my senior year of high school, when my dad sat me down at the computer to teach me this powerful skill. He taught me how he did his budget, and then we went over how to get started with mine.
It was literally life changing, because, before this, I would have gone to college straight out of high school, majored in French, and accumulated a massive amount of debt by getting student loans. Instead, I worked for a year after high school, then went to school with a scholarship under my wing, and graduated 4 years later with a degree in Finance (thanks to my newfound passion for budgeting). I only owed $2,500 in student loans (which I paid off in less than a year). I'm not saying student loans are evil, but I personally wouldn't enjoy paying for something every month that I could have paid for, in the first place, with some careful planning.
I guess you could say he saved me from living life on a whim.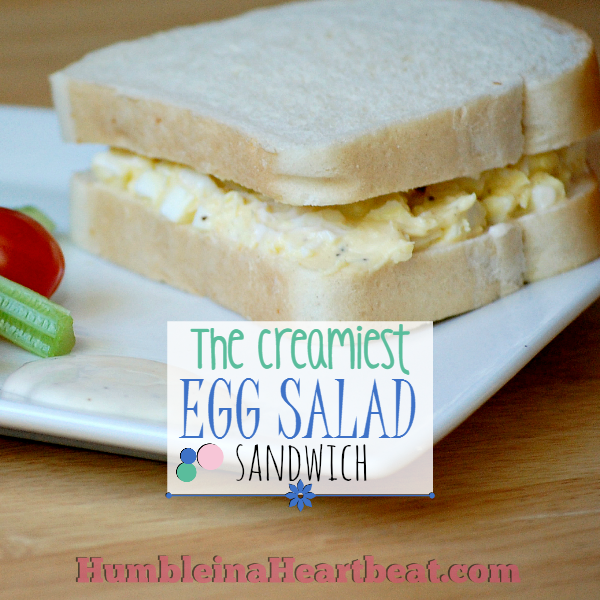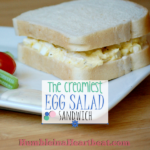 The Creamiest and Best Egg Salad Sandwich
Ingredients
4

eggs

cooked and diced

1/2

tsp

ground mustard

or 1 tsp. regular mustard

3 1/2

Tbsp

Miracle Whip

NOT Mayo

1/4

tsp

salt

1/8

tsp

ground black pepper

4

slices

Grandma Sycamore white bread

or whatever bread you prefer
Instructions
Mix all ingredients together, except the bread. Refrigerate for 1 hour. Spread Miracle Whip on two pieces of bread ('cuz a little extra Miracle Whip never hurt anybody, right?), then add the egg salad. Enjoy!
Cost to Make Egg Salad Sandwiches
Eggs – $0.42
Mustard – $0.10
Miracle Whip – $0.09
Salt – $0.01
Pepper – $0.01
Bread – $0.60
Total cost – $1.23
Cost per serving – $0.62
What's something your father has taught you that's made an impact on your life?

Latest posts by Charlee Flaminio
(see all)