A pantry staples list is perfect for keeping a well-stocked pantry that in turn helps you make fast and easy meals. Find out how simple it is to make one…
---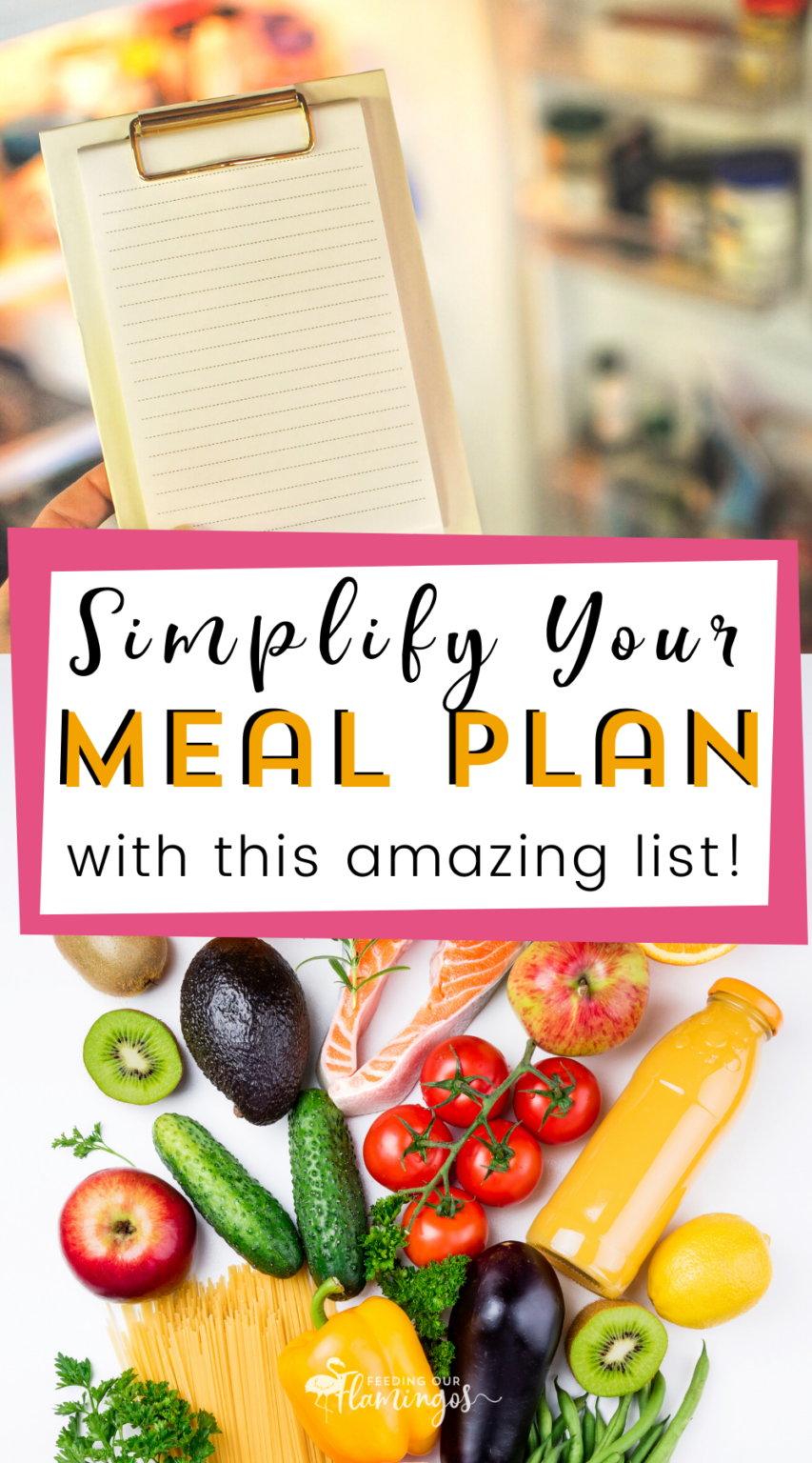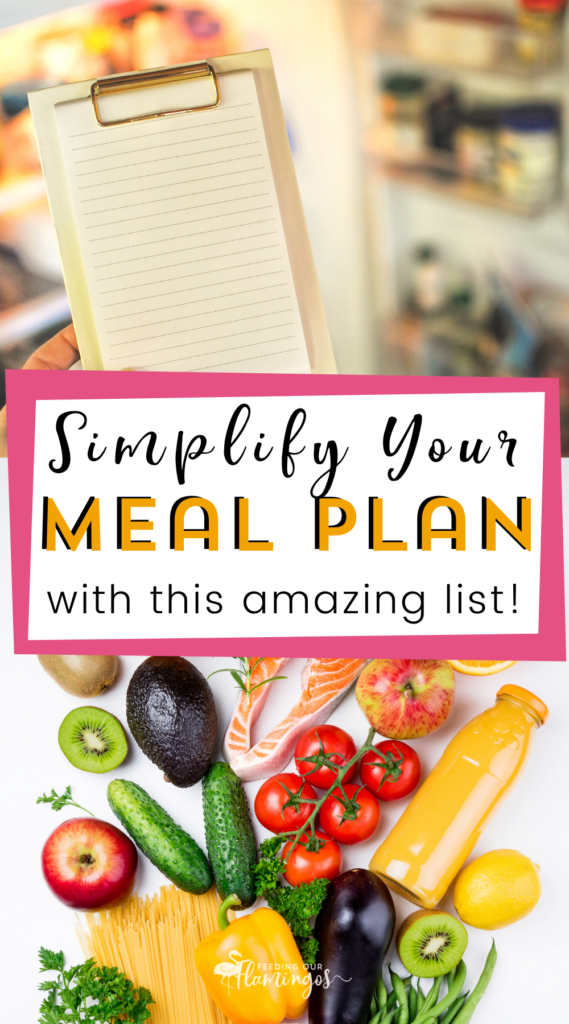 I want you to imagine yourself on your busiest weekday, particularly right before dinner. Instead of grabbing something quick from Chick-fil-A, you come home and get a well-balanced dinner ready in 15-20 minutes. Is that even possible? Or is it just a dream?
Not only is this possible, but you are going to be able to do this in just a few days if you put in the extra effort right now.
Keep reading to find out how you can make quick and easy meals by keeping your pantry well-stocked.
It all starts with a list…
Have you found yourself wondering about a pantry staples list? Today we're going to dive into the details about what a pantry staples list is, how it can be a huge benefit to your everyday life, and how you can get started with your very own.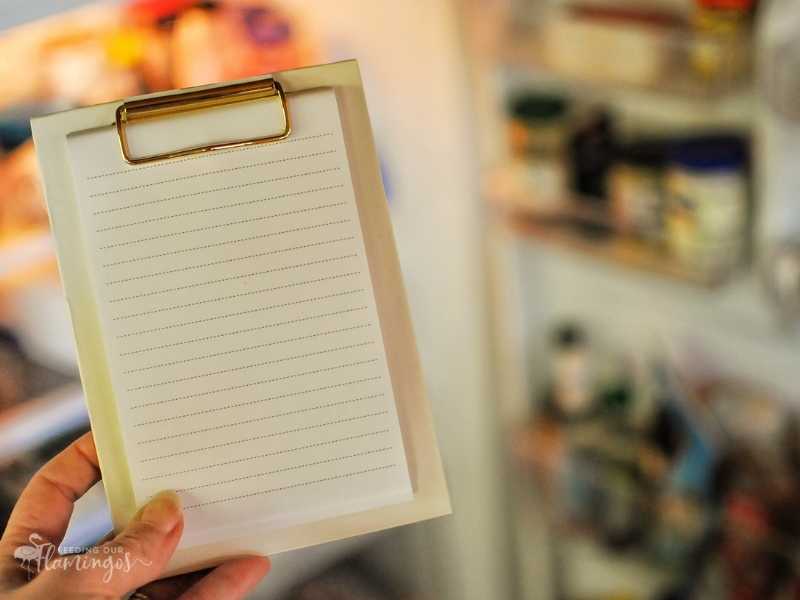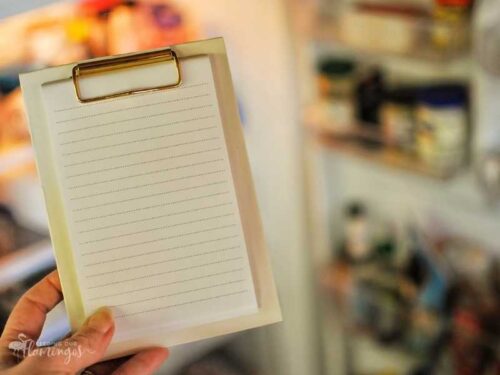 What exactly is a pantry staples list?
A pantry staples list is exactly what you thought it was: a list where you write down all the pantry staples that are necessary for your household.
But we're going to take it a step further than that.
If you start a pantry staples list the way I outline below, you'll be able to refer to it whether you are doing some meal planning, grocery shopping, or trying to figure out what to make for dinner.
How would this list improve my life?
A pantry staples list has many wonderful benefits:
Keeps track of ingredients you need to have on hand at all times
Simplifies meal planning
Gives you options to prepare quick meals on busy nights
Saves you money
Keeps track of staple ingredients
Every time you cook something, you probably get out a few ingredients that are pantry staples in your house.
For example, if you are making tacos, the pantry staples might be onion, ground beef, chili powder, cumin, and salsa. These five ingredients are ALWAYS on hand. When you are running low on one, you'll write it down on your shopping list so you can replace it.

Makes meal planning easier
Once you have a pantry staples list, meal planning becomes a breeze. You don't even need to meal plan if you have a well-functioning pantry staples list. This is because once you go through the process of making one, you should be able to make at several days worth of meals from it. That includes breakfast, lunch, and snacks, too.
Helps you cook on the fly
A pantry staples list is a fantastic way to supplement your meal plan. On busy nights when you don't have time to cook the meal you planned, you can make something else that is much faster because you already have all the ingredients on hand.
Let's say you had shrimp curry on the menu for tonight, but something came up last minute. You had to be away from home all afternoon and finally arrived home about 30 minutes until dinner time. You can refer to your pantry staples list and make something that will be on the table in less than 30 minutes. Dinner is saved and you didn't have to get take-out or heat up frozen chicken nuggets. Win-win all around.
Can help you save money
This is really just icing on the cake. When you have a working, well-oiled pantry staples list, you can save all kinds of money. By having ingredients on hand for quick meals, you won't be running to the grocery store every day to pick up "a few things."
The pantry staples list makes it possible for you to buy the food you need when it's at its cheapest. You know that the food on your pantry staples list will be used often, so you can stock up on those ingredients. You can save money either by buying in bulk (if it's a better price) or by buying the ingredient when it goes on sale and buying a lot of it at once.
Okay, I'm convinced, how do I start my own list?
I have found that there are at least three ways you can go about writing out this list:
Write down all the items you use on a regular basis, the ingredients you need most of the time
While organizing your fridge, freezer, and pantry, do an inventory of everything you have and start your list by writing down all the items you use every week
Make a list of meals you make regularly and start it that way

How to start your list using ingredients you need most of the time
If you decide to write your pantry staples list using this method, you might need to continue adding to it for at least a week, and maybe up to a month. Every time you think of an ingredient you use a lot, you'll write it down on the list.
I would suggest just keeping a notebook handy for at least the first week with "Pantry Staples List" written at the top. Then when you remember an ingredient that needs to be on the list, you have a place to write it down.
While this method is definitely useful and works, it doesn't consider any quick and easy meals you could make using the ingredients. That is why I do not recommend this method very highly.
How to start your list with your inventory list
Admittedly, this method is probably the slowest and most time-intensive. I bring it up, though, because I recently did inventory for all the food in our house and realized this could be another way to start a pantry staples list.
It might be a great way to start if you want to try using up food that has been in your house for a while. The ingredients that you aren't using often can be a great addition to any meals you come up with for your pantry staples list.
But, I don't recommend this method. While it might help you figure out what ingredients you currently have on hand, it will not be helpful on a busy weeknight when you are trying to think of something to cook in a jiffy.
How to start your list using meals you make regularly
If you choose to use this method, your Pantry Staples List will be a lot faster to write. You'll just write down the meals you eat regularly as well as their required ingredients. Then you'll put those ingredients on your Pantry Staples List. Easy peasy.
Ding, ding, ding! And this is the method that works best for most busy households. It's the list that combines the ingredients with the actual quick and easy meals you can make.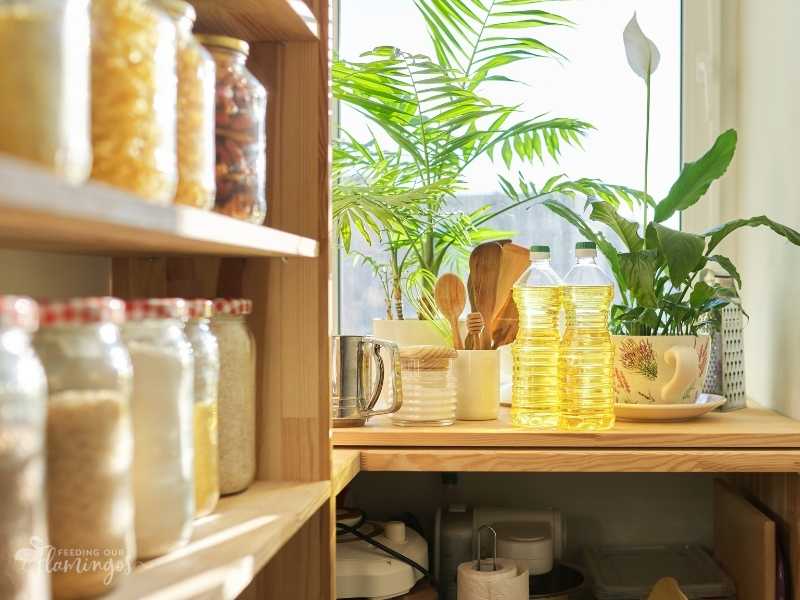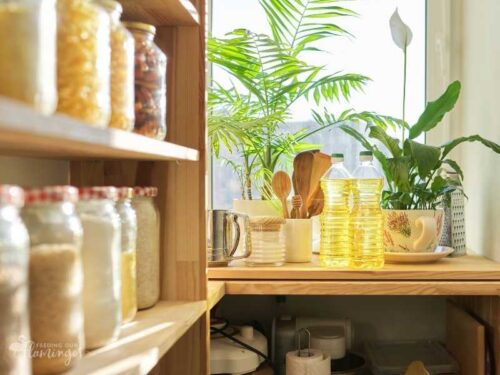 Let me break it down for you…
The very first thing you will do (if you are using the 3rd method from above) is write down all the meals you eat regularly, along with the ingredients required to complete the meal. See 1st picture below for an example.
From your ingredient list, you can copy those down on a separate piece of paper. Either write them on a piece of lined paper (2nd picture below) or you can list them on a shopping list so they are more organized (3rd picture below).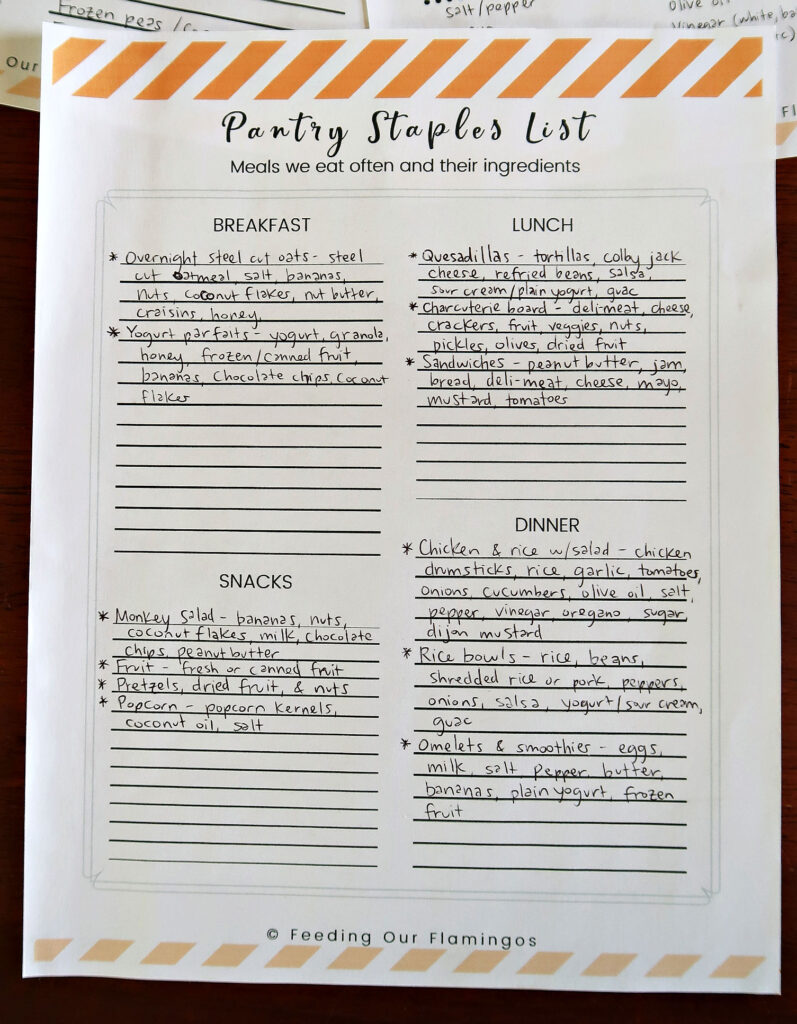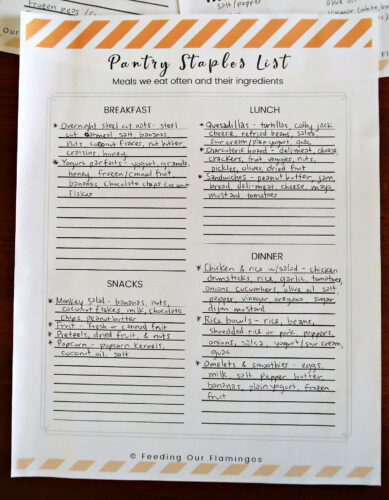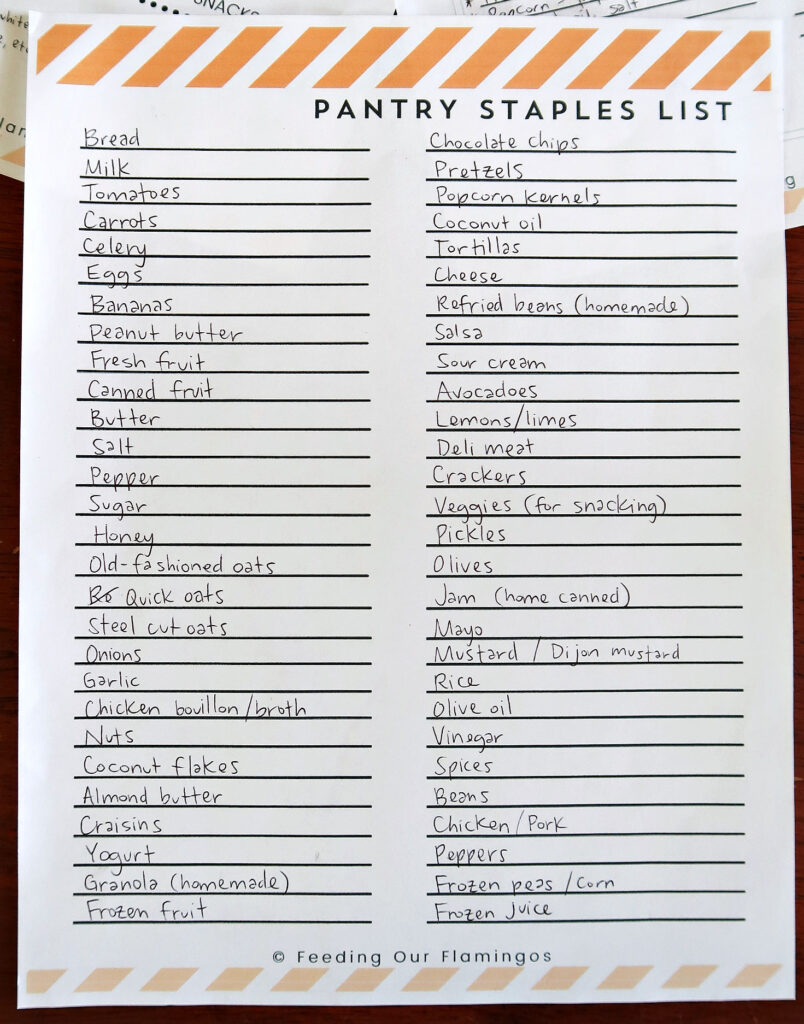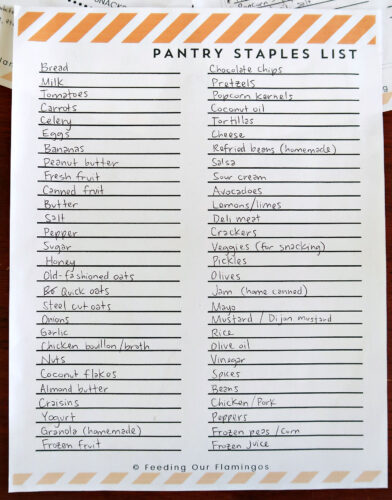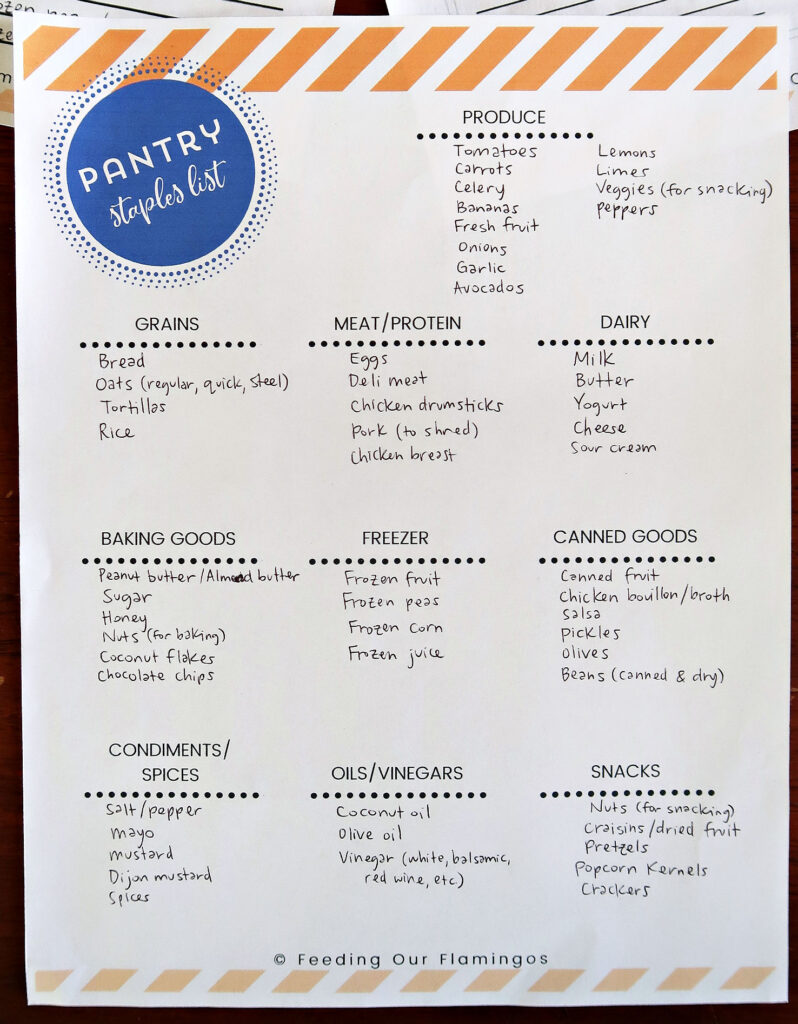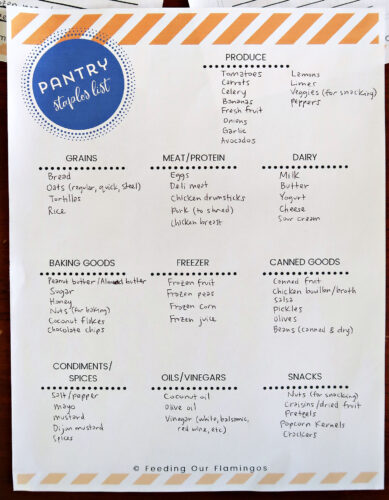 FAQs about Starting a Pantry Staples List
What if the meals we eat a lot are not quick and easy?
Great question! I  would say if it matters to you that you can pull out a meal that is fast and simple, then try to stick to keeping ingredients on hand that are for meals that fit that description. However, if you just want a list of meals that you are comfortable making on a busy night, don't worry about that criteria.
Where should I store my list?
At first, you might like to have your pantry staples list on the fridge if that helps. Or, if you have a specific place where you keep all your meal planning stuff, that's a perfect place to put it away.
I have a really long list of pantry staple ingredients. Should I try to list fewer?
I would only shorten the list if some of the ingredients are not being used and/or you have no extra room for all the ingredients you listed in your pantry.
How many meals do I need to write down for breakfast, lunch, snacks, and dinner?
That is totally up to you. I personally like to list at least 2-3 in each category.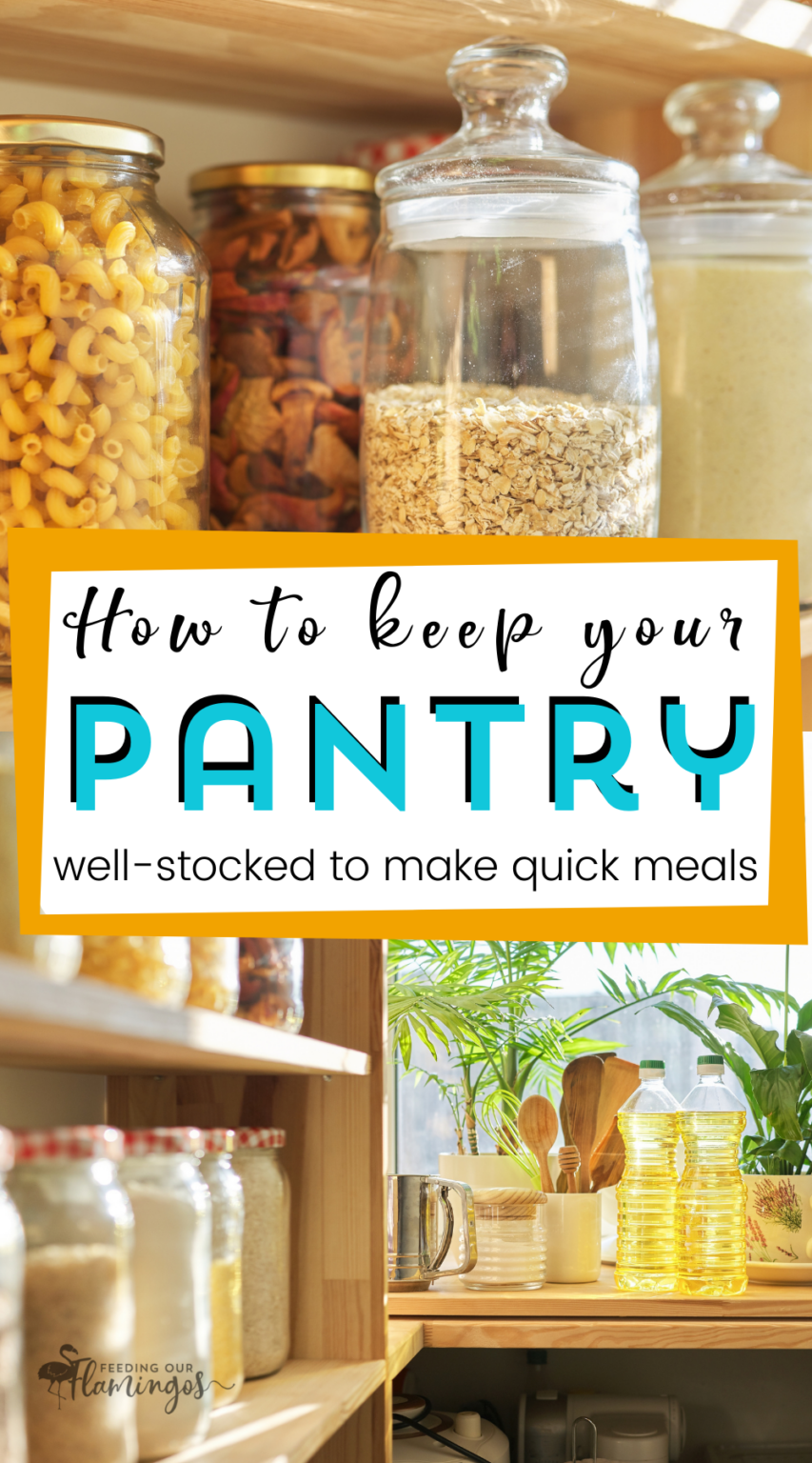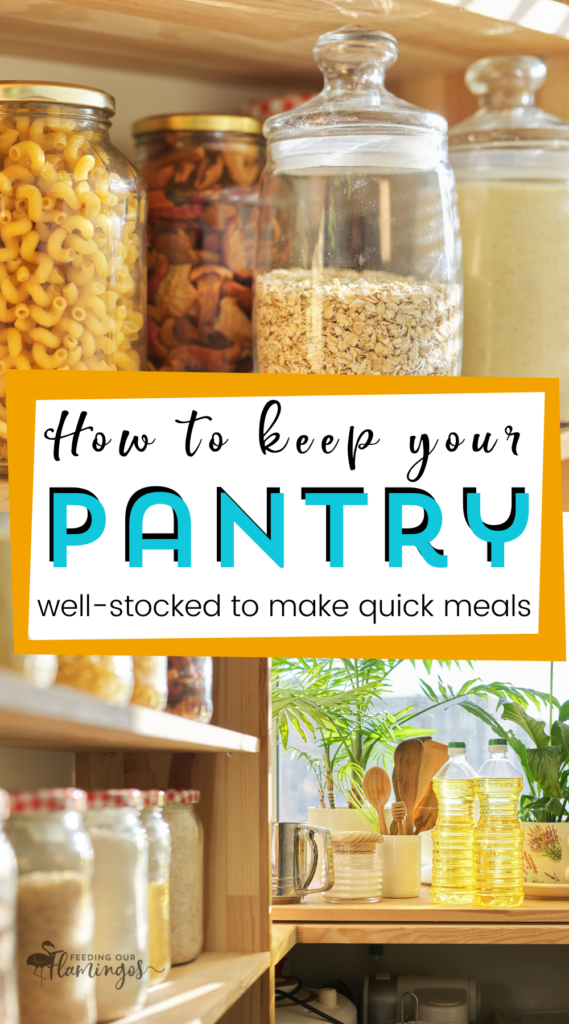 *This post is an updated version of this one all about saving money using a pantry staples list.

Latest posts by Charlee Flaminio
(see all)