When I was planning the itinerary for our vacation to Seattle last August, I wanted to make time to go berry picking with our 13-month-old.  In my search for a berry-picking farm, I came across numerous farms in both Oregon and Washington, but I settled on a few in Washington since we wanted to see more than just Seattle.
For someone who has never been picking of any sort, I thought it was fabulous. We ended up going to Larsen Lake Blueberry Farm in Bellevue (about a 20 minute drive East of Seattle), and we also had plenty of options to purchase more farm fresh produce when we were done picking. We bought some garlic, peaches, tomatoes, and raspberries. The peaches were to die for!
Disclosure: This post contains affiliate links. This basically means if you click on a link that takes you to Amazon, and you make a purchase, I will receive a small commission from your purchase.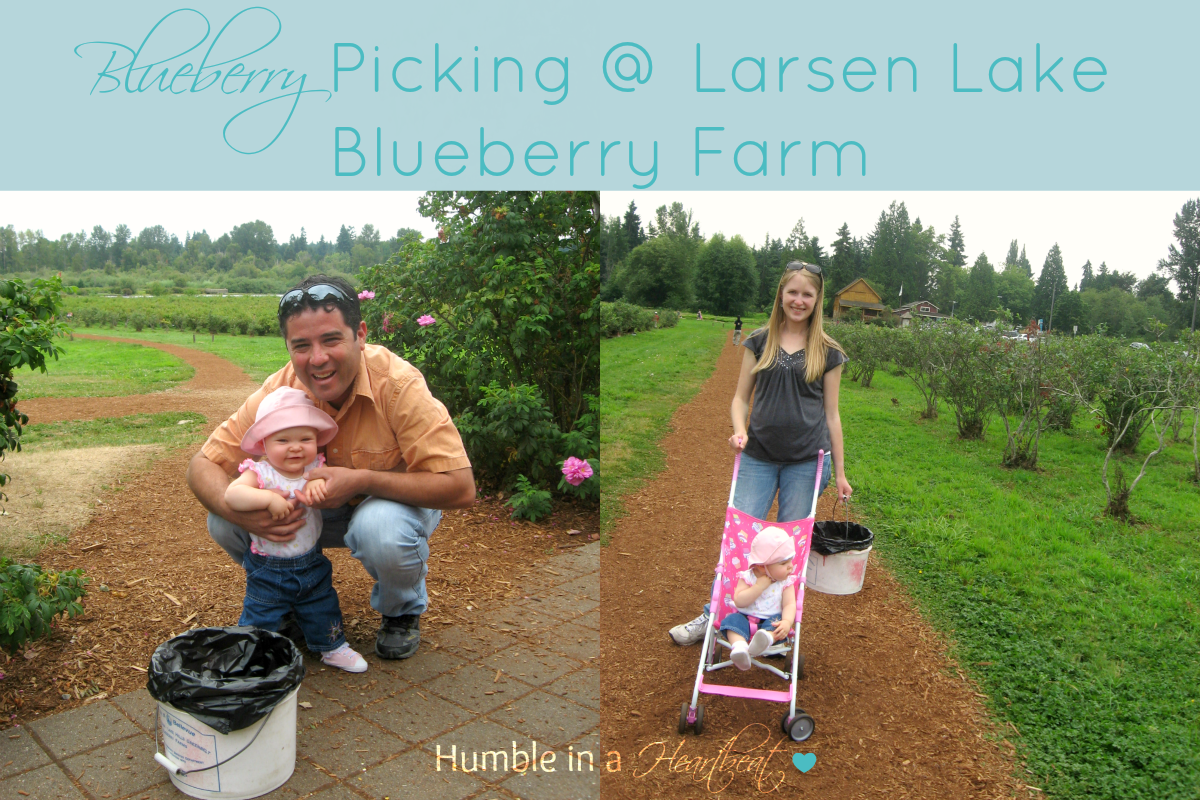 When we first started picking, we stayed near the path. We realized that the blueberries in that vicinity were actually not that great. We had to go into the thick of the blueberry bushes to find just the right berries. We picked a good amount of blueberries, and we were happy to have experienced berry picking for the first time.
Unfortunately, where we live, we don't have access to any kind of berry farms. We have very few options for farmer's markets as well. Despite this, I think we still get to eat decent fruit, and blueberries are no exception.
Expect to Pay…
A few weeks ago, I bought an 18 ounce container of blueberries for $4.98 ($4.43 per pound), which is fairly expensive considering that we paid $1.50 per pound for the ones we picked in Washington. After the blueberries had been in our fridge for a good week, the container was still half full. I didn't want them to go bad, so I decided to freeze what was left.
WHAT CAN YOU MAKE WITH LEFTOVER BLUEBERRIES?
If you buy a big container, like I did, and don't know what to do with what's left, don't waste those extra blueberries! Either freeze them or make something with them that will make your family smile! When you throw away food, you are really throwing away money.
These are the ways I could think of for using up those blueberries:
Add to oatmeal (my daughter loves bananas with her oatmeal, and sometimes I throw in some blueberries if we have them)
Make Blueberry Puree (from the book Cooking for Baby; I love referencing this book for making baby food)
Put in smoothies
Add to a fruit salad
Freeze for later
Make a cobbler or pie
Whip up some delicious blueberry pancakes
Add to your yogurt (Sofía and I love eating honey Greek yogurt with blueberries, strawberries, raspberries, and bananas)
Put on your cereal
Make a simple syrup with them
Dry them
Put on cheesecake or ice cream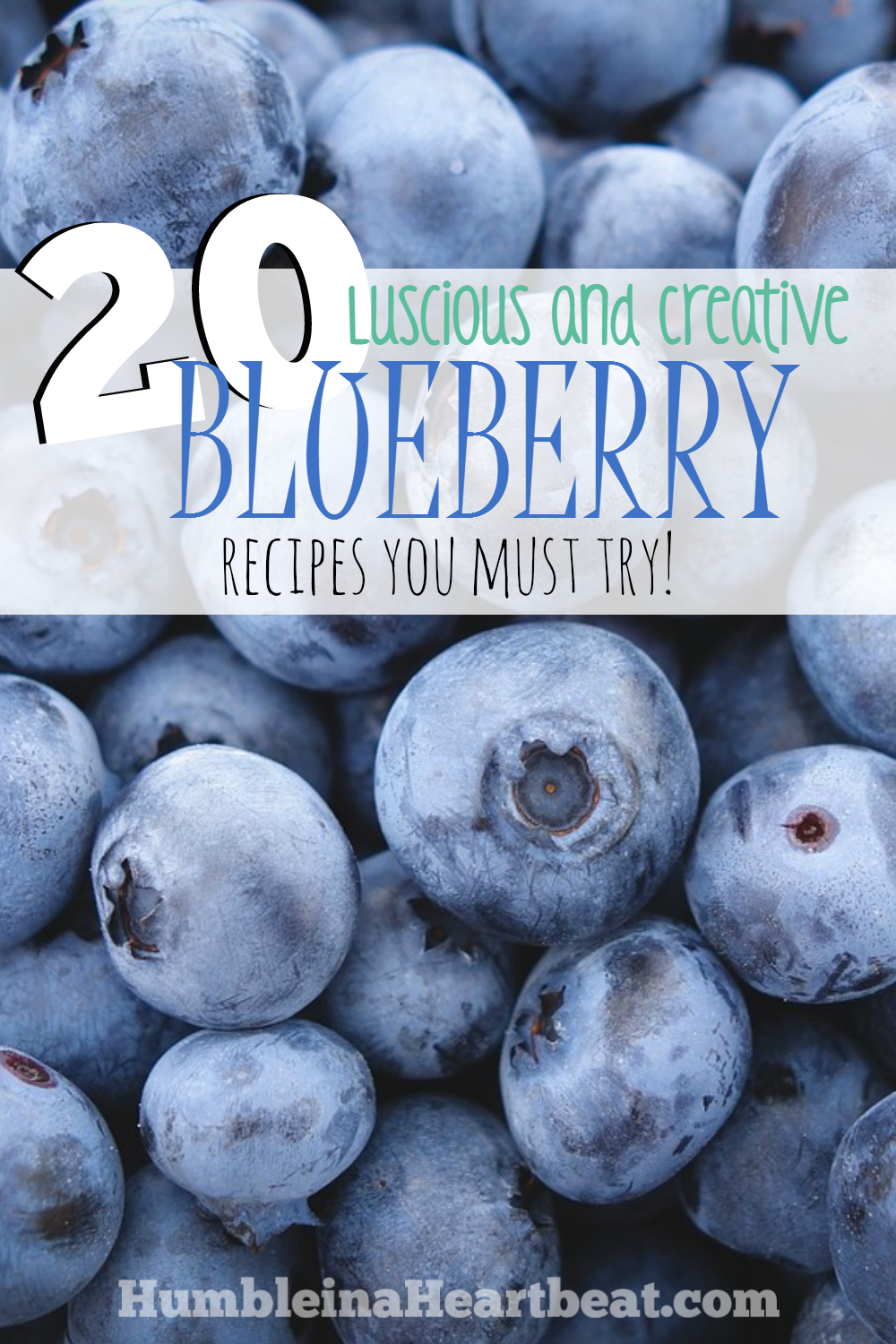 Photo source: Pixabay
Here are links I found for 20 recipes with blueberries. Under each recipe, I listed the amount of blueberries required, how much the recipe makes (if the recipe stated this), other ingredients the recipe calls for that you may want to use up, and any other notes I thought might be useful. Some of the recipes are really simple and others are really fancy!
BREAKFAST
Blueberry Preserves from Always With Butter
Blueberry Syrup from Simple Bites
5 cups blueberries
Makes 3 cups
Great on pancakes, ice cream, and cheesecake
Easy Blueberry Jam from A Pretty Life
6 cups blueberries (or 2 lbs.)
Makes 2 1/2 cups
Can be kept for 4 weeks in fridge
Flax and Blueberry Vanilla Overnight Oats from Pinch of Yum
Blueberries for topping
Serves 1
Other ingredients: vanilla yogurt, flaxmeal, pecans (or other toppings)
LUNCH
Balsamic Blueberry Grilled Cheese Sandwich from Amanda K. by the Bay
1/2 cup fresh or frozen blueberries
Other ingredients: white cheese, spinach or arugula
Blueberry Corn Salad from Two Peas and Their Pod
1 cup blueberries
Serves 6-8
Other ingredients: red onion, cilantro, jalapeño
Can make ahead
Grilled Chicken Salad with Feta, Fresh Corn, and Blueberries from The Pioneer Woman
1 1/2 cups blueberries
Serves 12
Other ingredients: red onion, fresh dill, half-and-half
Grilled Steak Chopped Summer Salad from Recipe Girl
1 cup blueberries
Serves 2 (or 4 if a side dish)
Other ingredients: skirt steak, yellow bell pepper, strawberries, gorgonzola cheese
Power Greens Salad with Blueberries and Almonds from Kalyn's Kitchen
1 cup blueberries
Serves 2
Other ingredients: mix of greens, slivered almonds
SNACKS
Blueberry Energy Bites from Crazy Pants Cookin'
1 cup dried blueberries
Other ingredients: walnuts, almonds, ground flax seed, maca powder, mesquite powder, dried coconut
Blueberry Trail Mix from Sweet Pea's Kitchen
6 ounces or 1 1/4 cups blueberries
Serves 12
Other ingredients: almonds, walnuts, pistachios, chipotle powder
Double Berry Applesauce from Mrs. Happy Homemaker
2 cups blueberries
Other ingredients: apples, strawberries
Great for kids
Frozen Yogurt Covered Blueberries from Family Fresh Meals
6 oz. blueberries
Serves 2
Other ingredients: Greek yogurt
Great for kids and the freezer
DRINKS
Blueberry and Maple Syrup Oat Smoothie from Lisa's Kitchen
1/2 pint fresh or frozen blueberries (about 1 cup)
Serves 4
Other ingredients: plain yogurt, apple cider (or apple juice), pure maple syrup
Blueberry Mint Lemonade from A Crimson Kiss
1 cup blueberries
Other ingredients: lemons, superfine sugar, fresh mint
Make ahead so flavors can meld
DESSERTS
Blueberry Butter Cake from Six Sisters' Stuff
15 to 20 ounces dried blueberries
Serves 6-8
Other ingredients: yellow cake mix, cream cheese, powdered sugar
Blueberry Coconut Ice Cream from relativetaste (bad link as of Oct. 2018)
1/2 cup fresh or frozen blueberries
Other ingredients: heavy cream, coconut milk, avocado, shredded unsweetened coconut
Requires an ice cream maker
Lemon Blueberry Mug Cake from All Day I Dream About Food
1/2 cup frozen blueberries
Serves 5
Other ingredients: coconut flour, coconut oil, coconut milk, lemon extract
Nut-free and dairy-free
Roasted Berry S'mores from Jelly Toast
1 pint blueberries (about 2 cups)
Makes 3-4 cups of the roasted berry sauce
Other ingredients: strawberries, raspberries, vanilla bean, cardamom
Ten Minute Blueberry Crisp from Living Well Spending Less
8 cups fresh or frozen blueberries
Serves 12
Other ingredients: real butter
Blueberries are good for up to 10 days in the fridge and 8 months in the freezer (Eat by Date, "How Long Do Blueberries Last?").
Here are some health problems that might be remedied by adding blueberries to your diet.
Have you ever been to a U-pick farm? How do you enjoy blueberries?

Latest posts by Charlee Flaminio
(see all)