Want to learn how to beat the system? You know, that one that tells you you have to cook 5-7 meals a week in order to feed your family nourishing meals? Read on and learn all about how you can cook twice a week and freeze what's left and actually be ahead within a few week's time!
---
Have you ever planned a week's worth of meals, gone grocery shopping to buy everything you need, and then barely followed the plan that week anyway?
I have!
Food went to waste and money was dumped in the garbage. Truth is, I planned meals that I just didn't have time to cook.
I didn't fail to plan, but my plan didn't match my reality. And this always leads to making poor meal choices during the week, like:
Cooking a lot of frozen foods, including corn dogs and chicken nuggets
Eating cheap/highly processed foods like ramen and cereal and milk
Returning to the grocery store for convenience foods like a salad kit and rotisserie chicken
Getting takeout anytime you're out and about at dinner time
When you fail at meal planning once, it can be discouraging. But when it becomes a habit, you are much more likely to just give up meal planning altogether.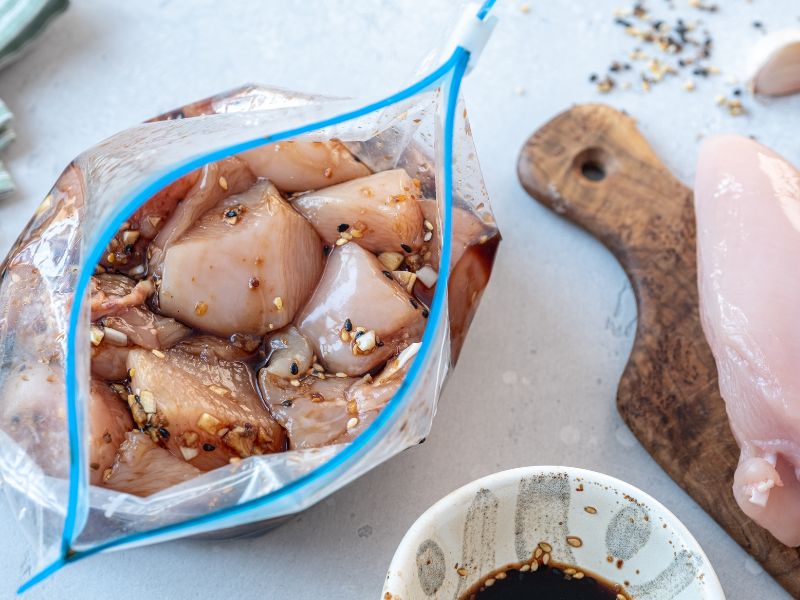 Well, mama, if you're in this boat, I've got a simple solution for you.
The idea is to plan only 2 or 3 meals every week. No more planning out every night of the week when that clearly doesn't work.
You have to trust that the following system works and that the remaining 4 to 5 meals will be taken care of. You won't see results the first week, but after a few weeks of staying consistent you will see the fruits of your labor.
First Week of Cook twice and Freeze
To illustrate how this might look in real life, let's say you plan just two dinners the first week: tacos and stir-fry. Instead of making enough for just one meal, you get enough ingredients to serve the same meal two or three times.
So you make tacos on Tuesday, cuz Taco Tuesday 😋, and you triple the ground beef.
BEFORE your family eats (this is key) you set aside the amount you will need to feed them two more times with that same meal. You could set aside everything from that meal, like the taco meat, lettuce, olives, cheese, salsa, etc. Or you could set aside just the taco meat, the main aspect of the meal.
Let me explain.
If your family hates leftovers, you probably won't want to serve this meal again later in the week in any way, shape, or form. They'd start a revolution.
If you are a leftover-hating family, just put the taco meat in a freezer baggie, label it, and keep it safe in the freezer. It might be a little time before your family is feeling up for tacos again. When you do have tacos again, you save a good chunk of time by not having to buy and cook ground meat for tacos. You just grab it from the freezer, reheat, and serve.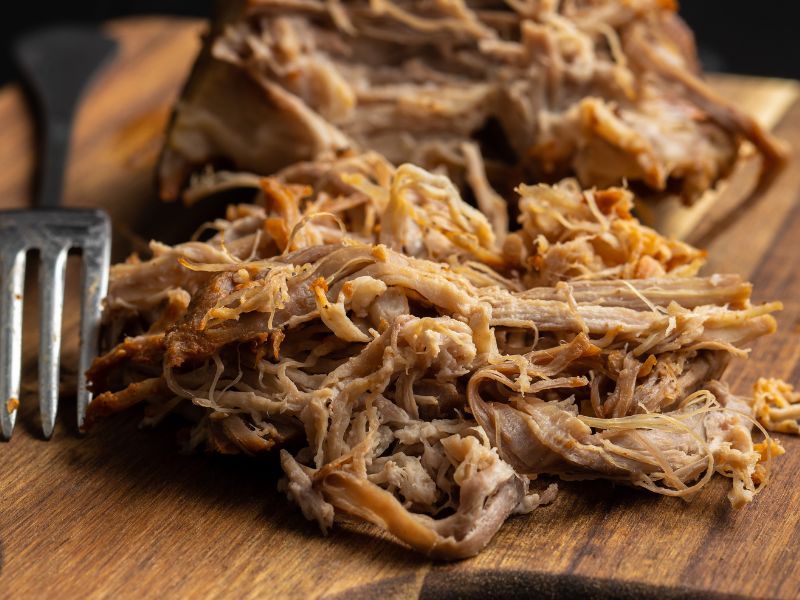 Then, let's say the next night you're way too busy to cook. So you get out some chicken nuggets and veggies and call it a night. No problem.
The day after that you have a 1 ½ hour window of time early in the afternoon that you can cook, so you seize the moment and get that stir-fry made. You make sure to set aside half to freeze for a later date. You even freeze some rice, because you're so on top of things!
The week is complete, and you look back on how things went. You cooked twice this week, you're not feeling overwhelmed, you're still eating frozen convenience foods and getting takeout every so often, but you've accomplished something – well, really, two things – this week! Woohoo, good for you!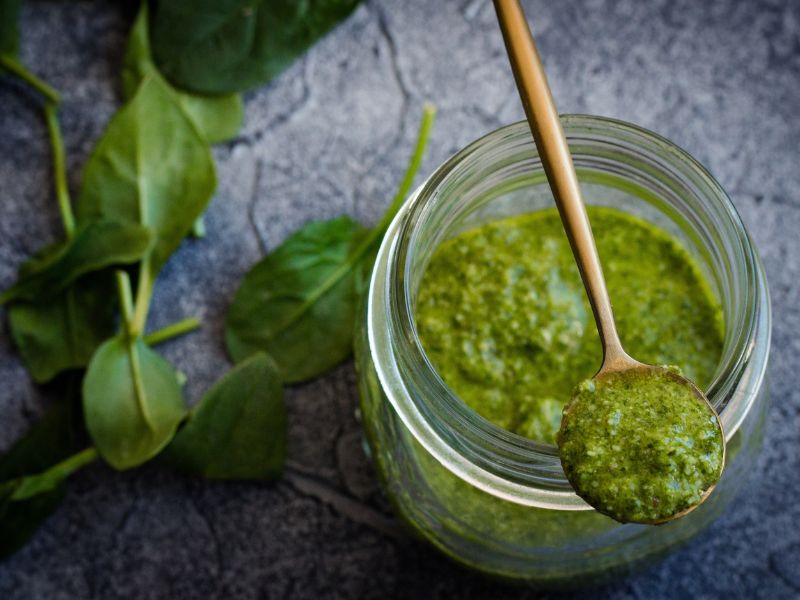 Second Week of Your New Cooking System
Now, let's say the next week you plan two more meals: pesto pasta and nachos.
You can cook in the morning on Tuesday, and you knock out both meals at once (at least the meal prep part). You set aside some pesto sauce and nacho meat and beans for the freezer. Now you feel on top of the world. Why? Because you don't have to cook at all the rest of the week. You also haven't spent a ton of money on food you know you won't be cooking anyways and you have 4-8 meals in the freezer. Boo-yah, baby!
Two weeks down and you are getting ahead. Sold yet?
No? Okay, just one more week and then maybe you will be.
The Third Time You Try Cooking Just Twice in a Week
The third week you plan two more meals: baked potatoes and chicken wraps.
You've got a busy week, so you get in the freezer twice this week and pull out stir-fry from the first week and meat/beans for nachos from the second week. The other meals you serve your family are convenience ones.
You finally find time to cook on Thursday after everybody goes to bed. You're able to get potatoes in the oven and get the filling made for chicken wraps.
You triple the baked potatoes, and you can use them in your meals in totally different ways. The first meal you'll eat in a day or two: obviously, baked potatoes. The second meal you can make after freezing: baked potato soup. And the third meal component (with just a little prep before freezing): mashed potatoes.
The chicken wrap filling freezes super well, so you make triple of that as well. You've got 4 more meals in the freezer this week.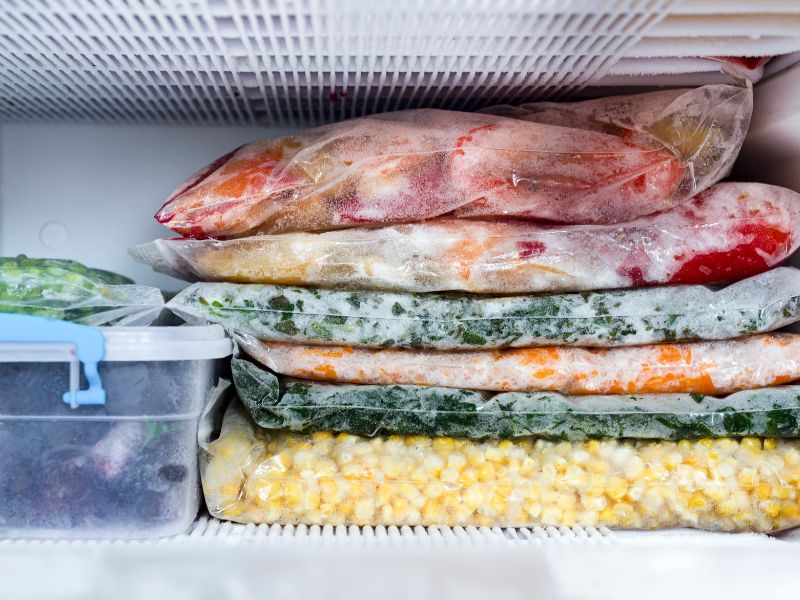 The Results Will Astound You!
Basically by the time the 4th week rolls around, you have (at least) 6 different options for meals in front of you when you open your freezer!
But you don't stop there! Keep doing this week after week. You will build up quite an array of super convenient and healthier meal options than you usually rely on.
So how does that sound? Are you ready to give it a try?
Meals and Foods That Freeze Well
The following meal ideas and/or components for meals are ones you can make now and freeze to make your meal prep easier in the future:
Taco meat
Pesto sauce
Nacho meat (i.e. tender, shredded beef)
Refried beans
Chicken wrap filling
Baked potatoes or mashed potatoes
Sloppy Joes
Meatballs
Curry sauce
Chicken, cooked and diced
Breakfast burritos
Chicken broth
Beans and rice
Marinated meat
Spaghetti sauce
Enchiladas
So, are you pumped to start something new that might actually be helpful for your busy lifestyle? I challenge you to cook twice and freeze this coming week!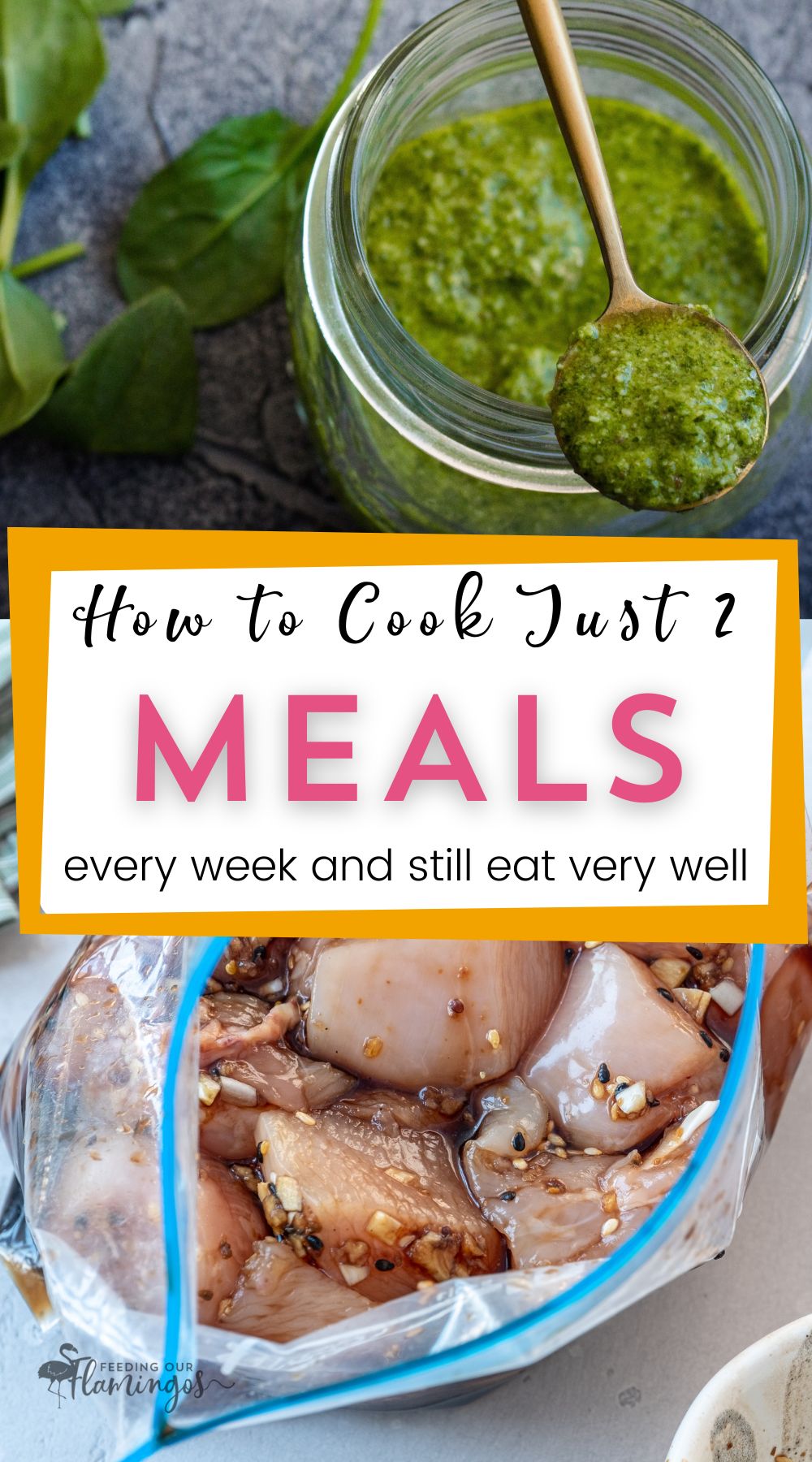 Latest posts by Charlee Flaminio
(see all)