My husband is no world-renowned chef, but when he wants to cook, he can cook. For one of our first dates, he invited me to his place for dinner. When he pulled the food out of the oven, I couldn't believe my eyes. Tiny birds, or really tiny chickens, were on the baking sheet with some oven fries.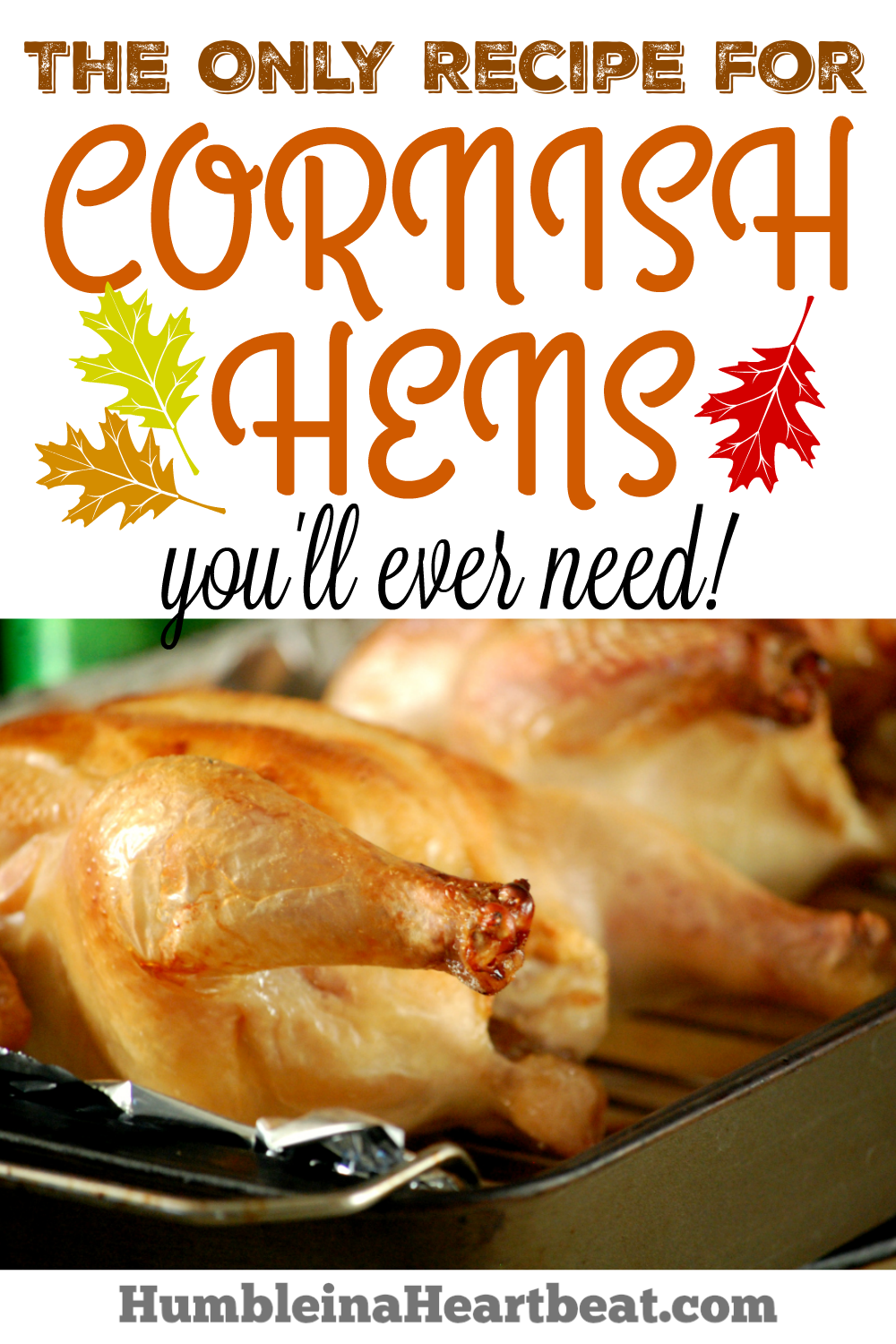 The first thing that came to my mind was "Are these those sweet little quail that I used to see on our property growing up?" I didn't say anything to my then boyfriend, but I found out years later when we were married that they were not little quail. They were, in fact, chickens.
And delicious chickens they most certainly are!
These Cornish hens make an appearance at our Christmas dinners and occasionally throughout the year. I have been using a special brine recipe lately to make them even more succulent.
Hop on over to Clarks Condensed to find out more about my Cornish hen recipe that you can use for special occasions like Thanksgiving and Christmas or just for a nice meal in the middle of the week. Katie was so kind to let me guest post over there last week, but I was finishing up the One Month Spending Freeze Challenge, so I am posting about it a little later than she did. Enjoy! Read "The Only Recipe for Cornish Hens You Will Ever Need" on Clarks Condensed.

Latest posts by Charlee Flaminio
(see all)