We've had an unusually hot start of the summer this year with temperatures in the 90s and a couple days of 100. My left foot is swollen (thank you, pregnancy!), my swamp cooler doesn't really cool off our kitchen, and I'm just overall warmer because of pregnancy so cooking anything in the oven is like death. Yes, death.
And thus we have Skillet Pizza. Most genius idea ever.
Ever, I say!
Why turn on your oven to 425 freaking hot degrees and heat up your already sweltering sauna of a kitchen when you can cook your pizza on the stove?!
See? Genius.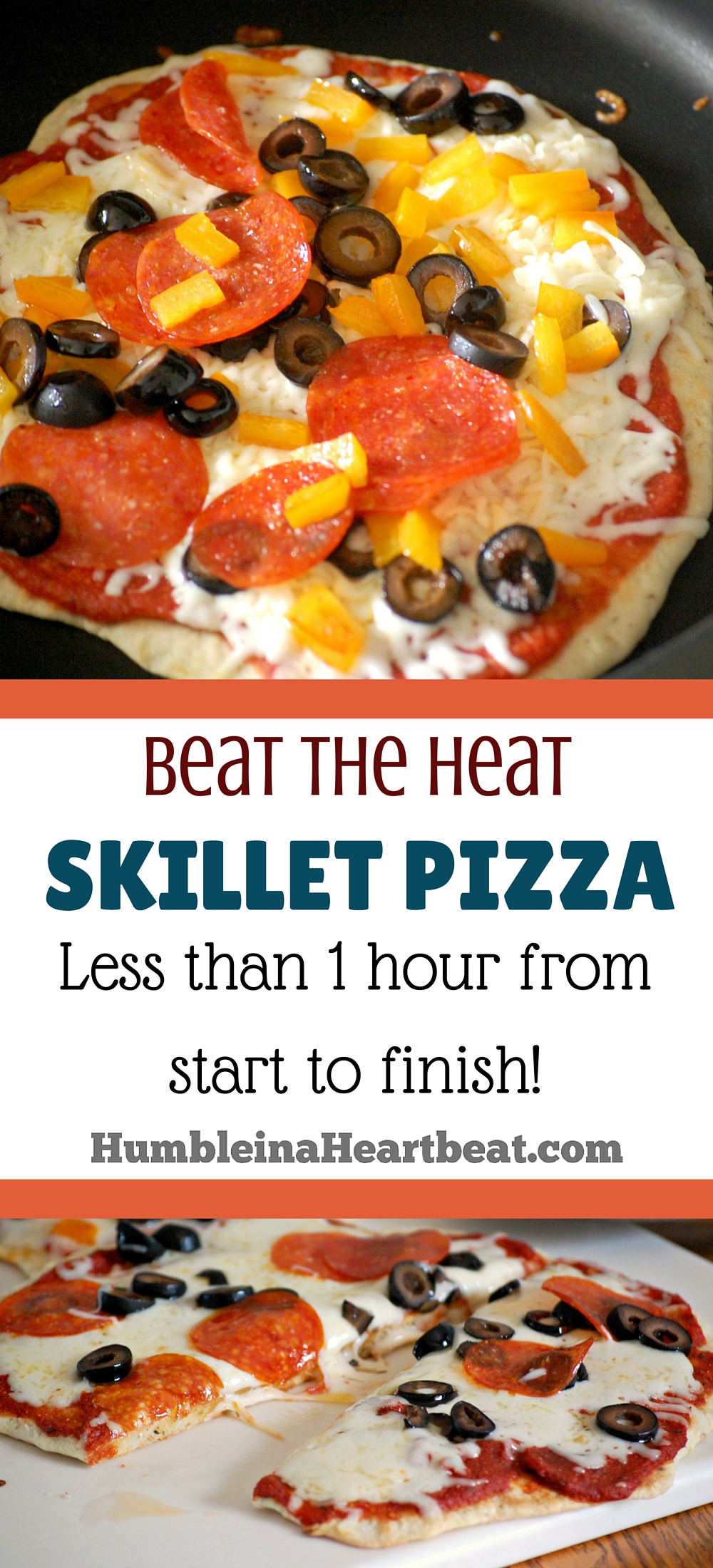 Disclosure: This post contains affiliate links. If you click on one of these links and you make a purchase, I will receive a small commission from your purchase.
It was my husband who first introduced me to skillet pizza. He was watching a talk show from Argentina on YouTube one day and they were making skillet pizza. Luckily we could replay the show as many times as we needed so we could write down the recipe.
We tried their version of skillet pizza, and it was quite alright. I'd say the dough was a little lacking, but I can be hard to please. Pizza is my expertise and all. 😉
Then I started to wonder if I could just try this skillet pizza with the pizza dough we always make for our epic homemade pizza, Garlic & Oregano Pizza Dough.
So I went for it. And it passed with flying colors!
Step-by-Step Instructions for Making Skillet Pizza
Let me teach you how it's done, because there is a bit of technique to it.
Step 1
Make Garlic & Oregano Pizza Dough (halve it if you only want 4 small pizzas). Let it rise the first time and then you can start working with it for Skillet Pizza.
Step 2
Get your pizza sauce and toppings ready (these are the 3 pizza sauces that I recommend). Put your pizza sauce into a small saucepan and start heating it over the stove on low heat. Do the same with most of your toppings (don't heat up the cheese!). Be sure to watch both the sauce and toppings often so they don't burn.
The trick to this pizza working out is making sure that the pizza sauce and toppings are fairly warm or hot before putting them on the pizza dough.
Step 3
Get out a large skillet. I really love my Calphalon Nonstick 5-qt. Sauté Pan, but you can use any skillet that is at least 10 inches. Heat the skillet over medium heat.
Step 4
Once the dough has risen for 30 minutes (or doubled in size), divide it into 4 pieces.
Step 5
Roll out one piece of dough into a circle. I like to roll it out as flat as possible.
Once the skillet has heated up, place the flattened dough into the skillet. Let it cook for at least 3-5 minutes on the first side. Flip it over.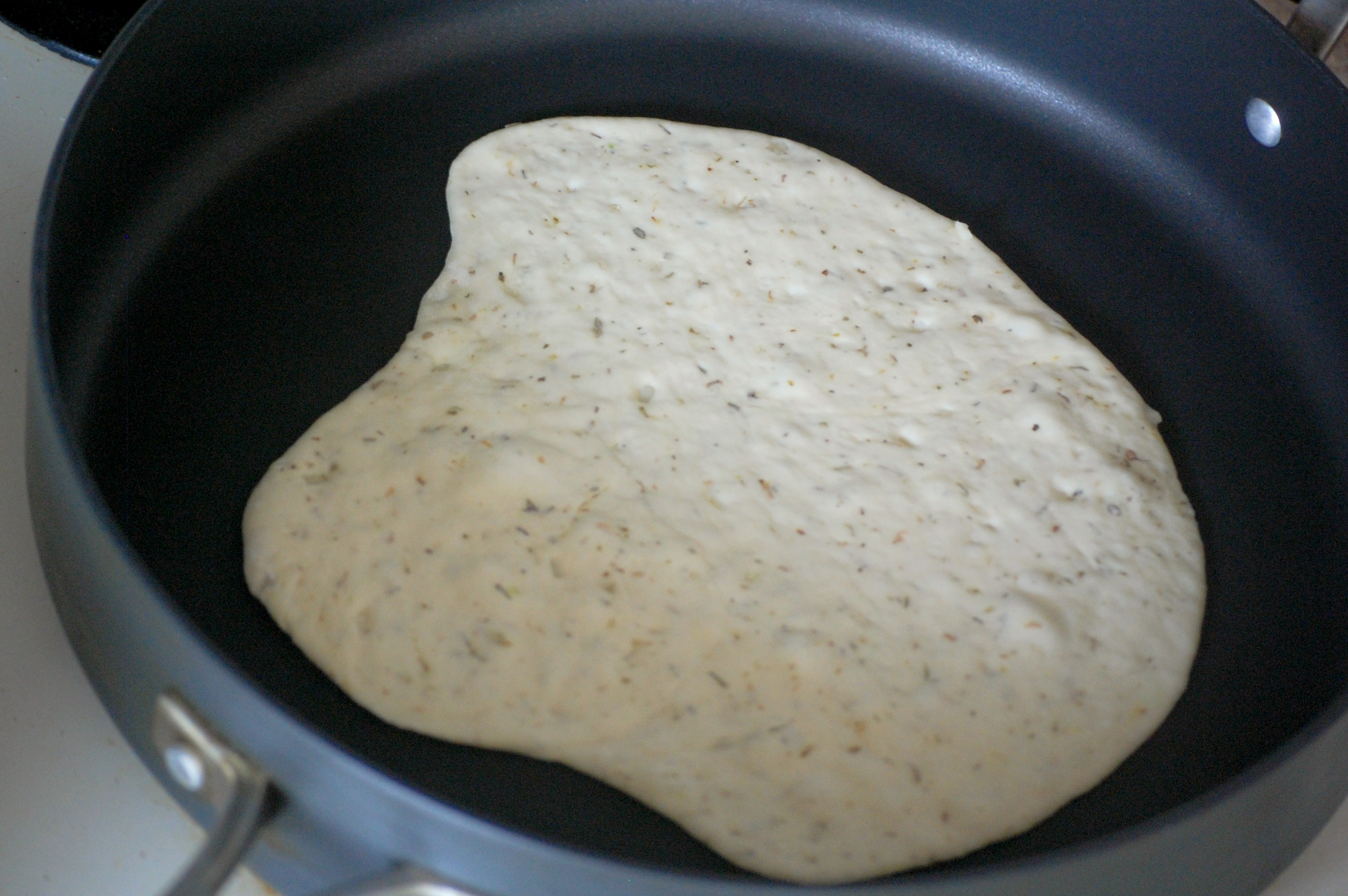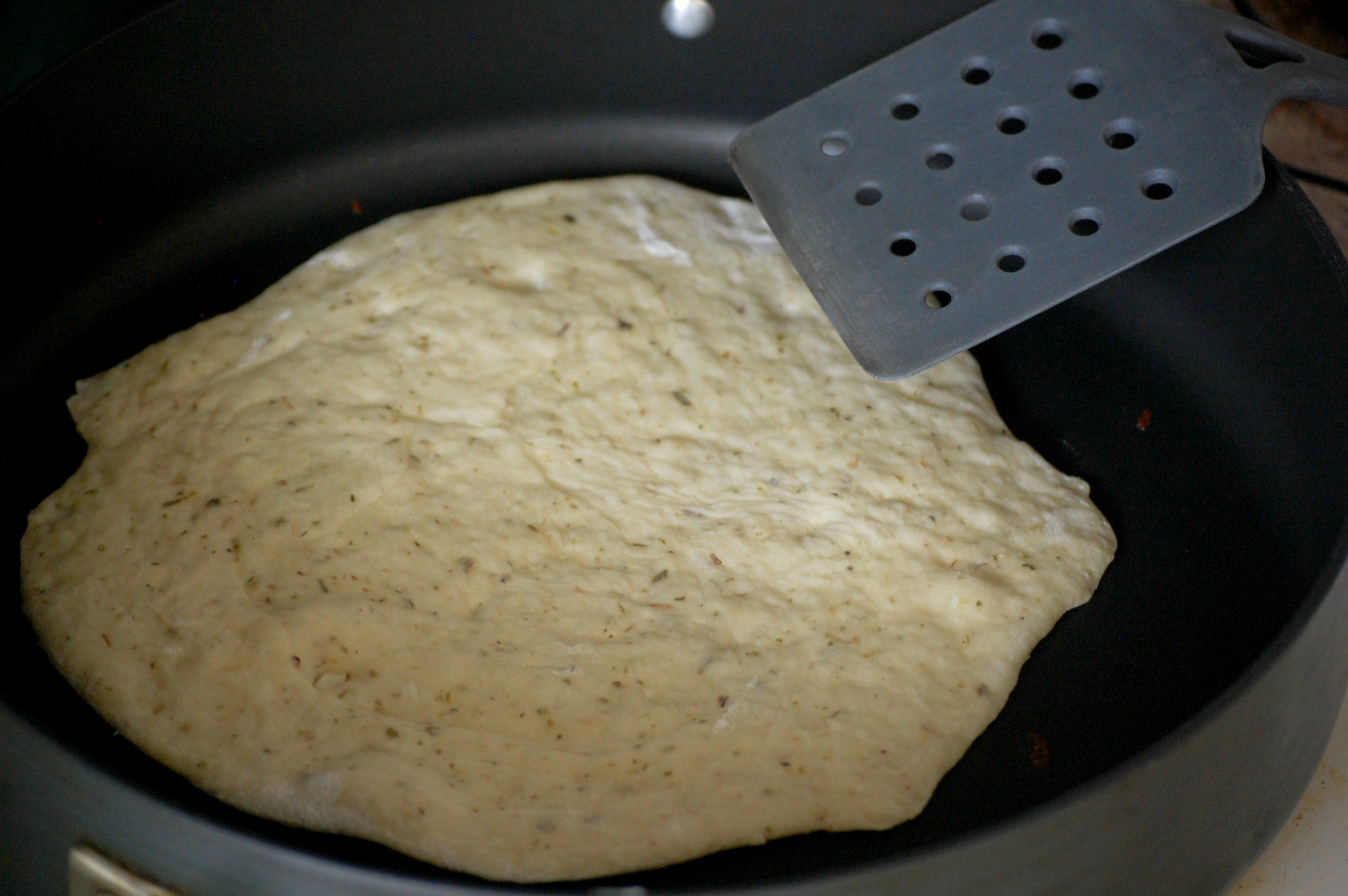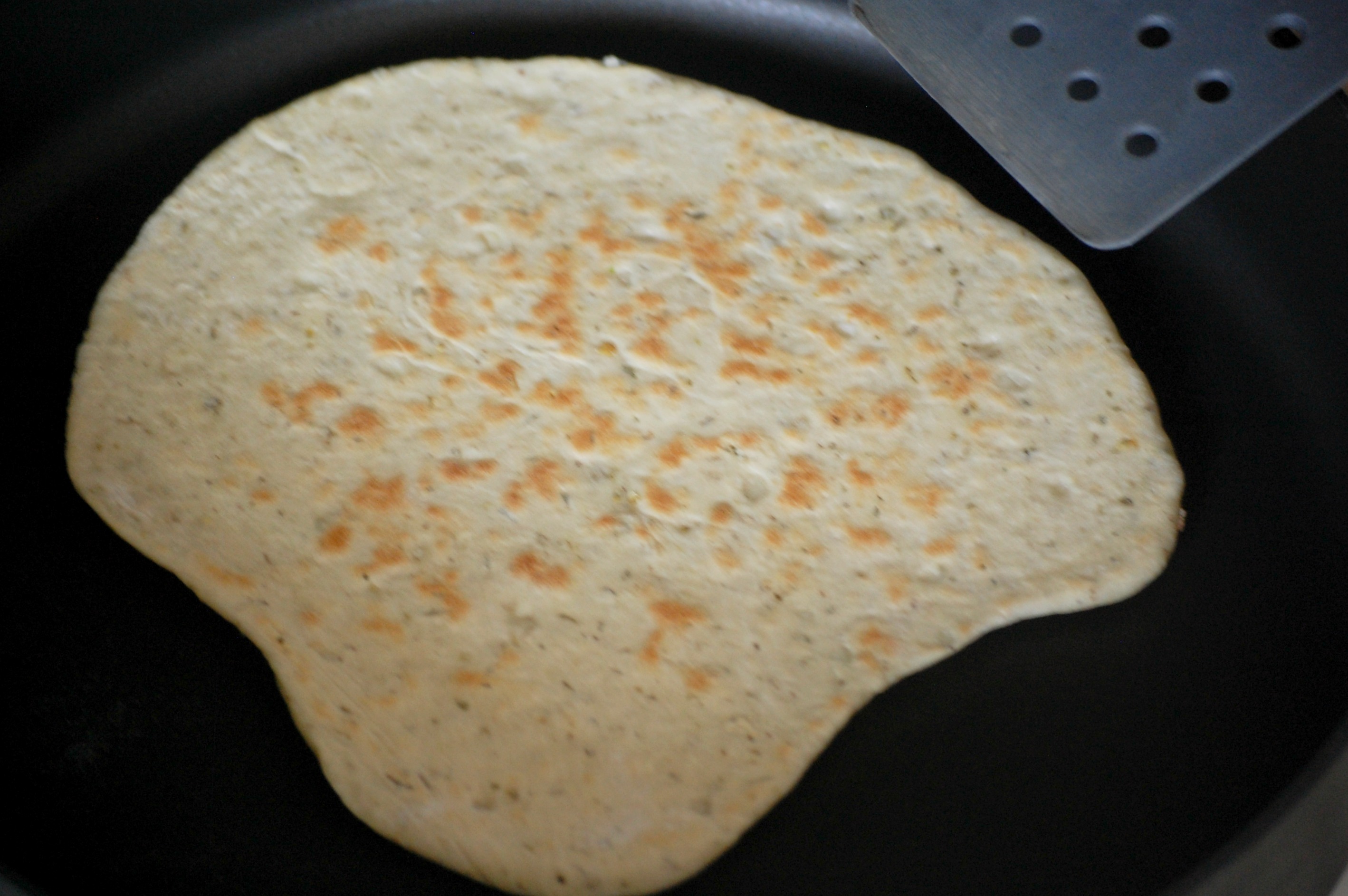 Step 6
Add the sauce, cheese, and toppings to the pizza now. Make sure that before you do this, though, the sauce and toppings have had time to get warm.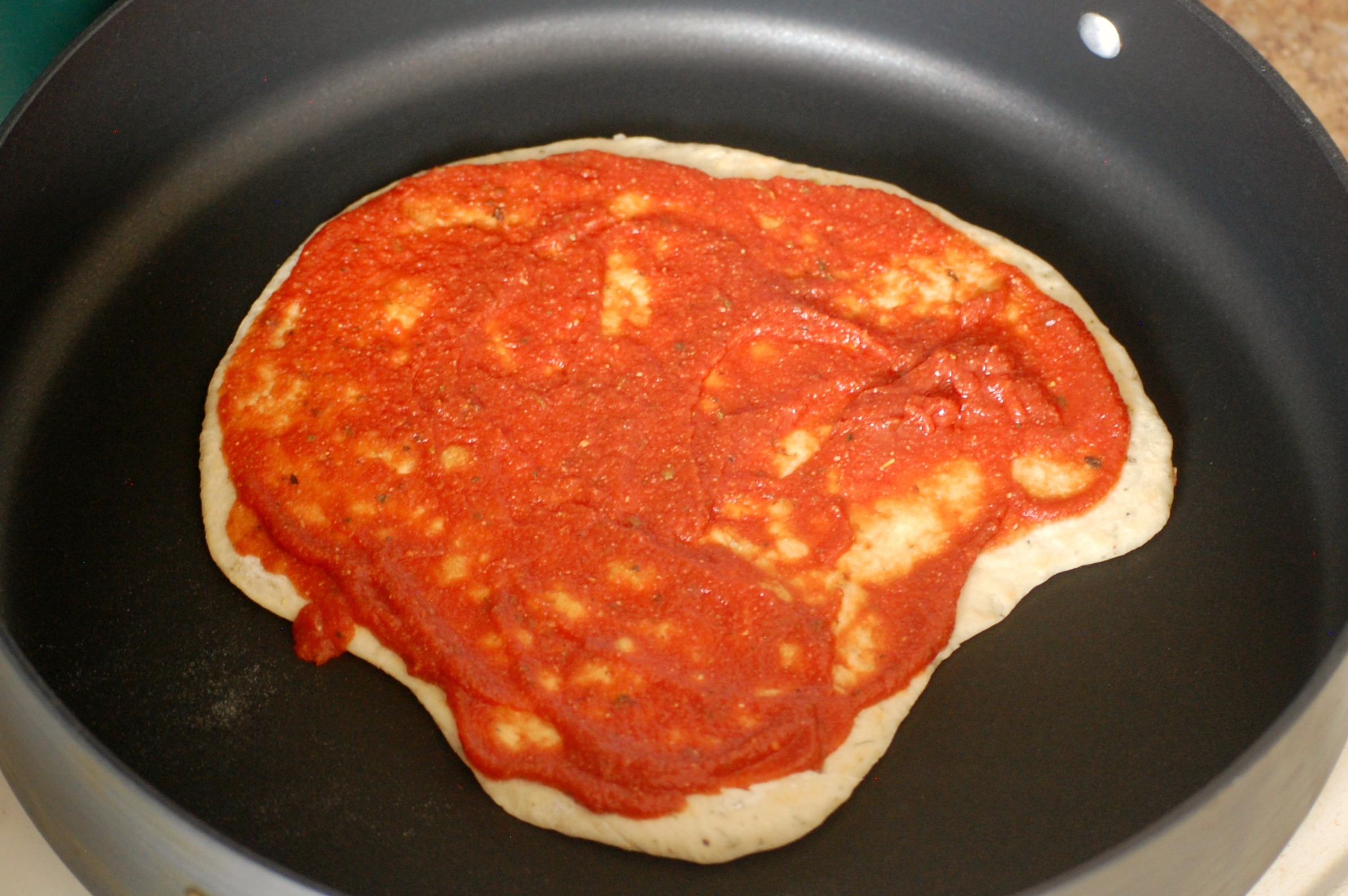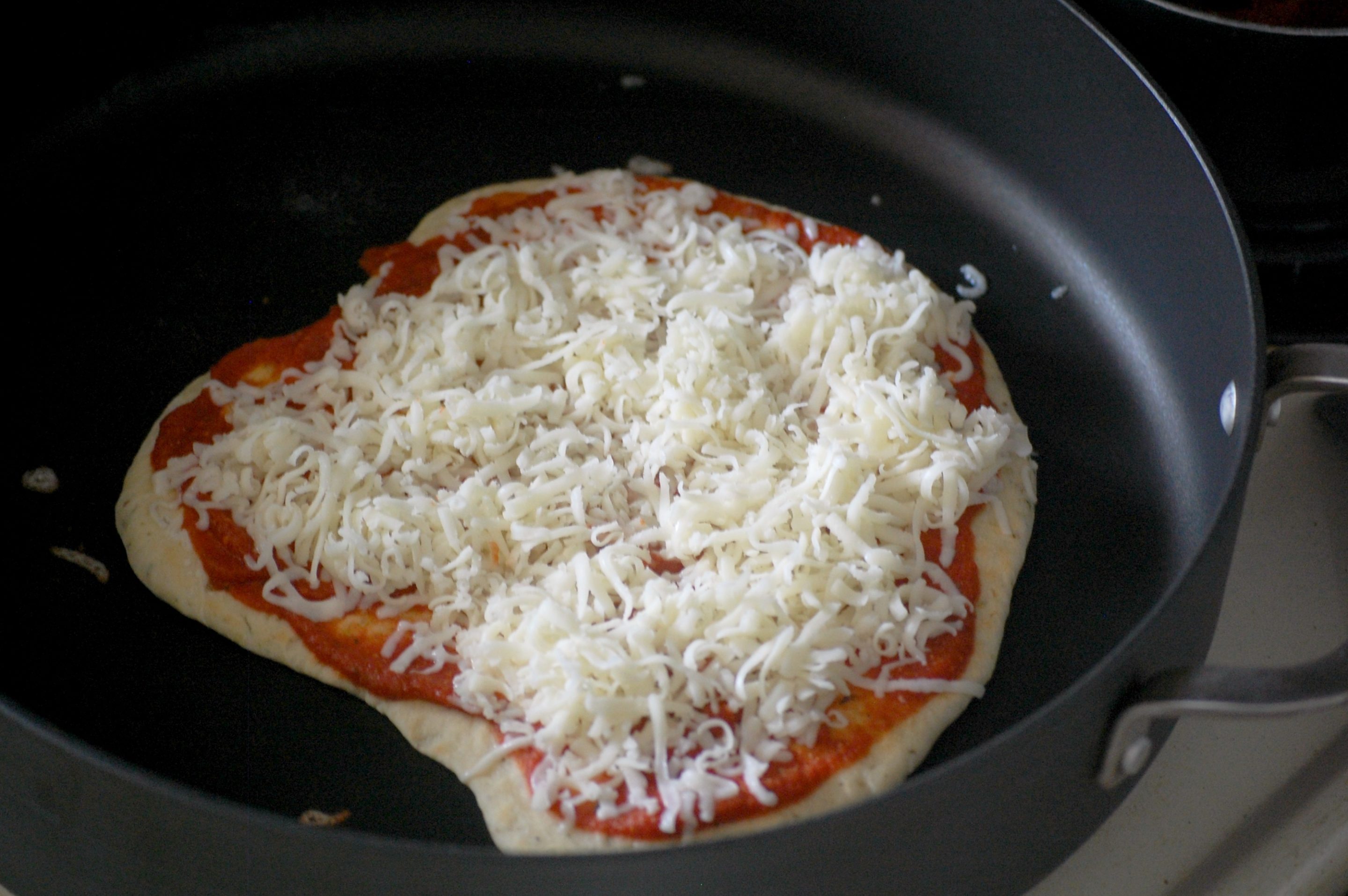 Step 7
Let the pizza cook until the cheese has melted, approximately 3-5 minutes.
Step 8
Repeat steps 5-7 for the rest of the pieces of dough.
Step 9
Enjoy your pizza in your hot, but not sweltering hot, kitchen!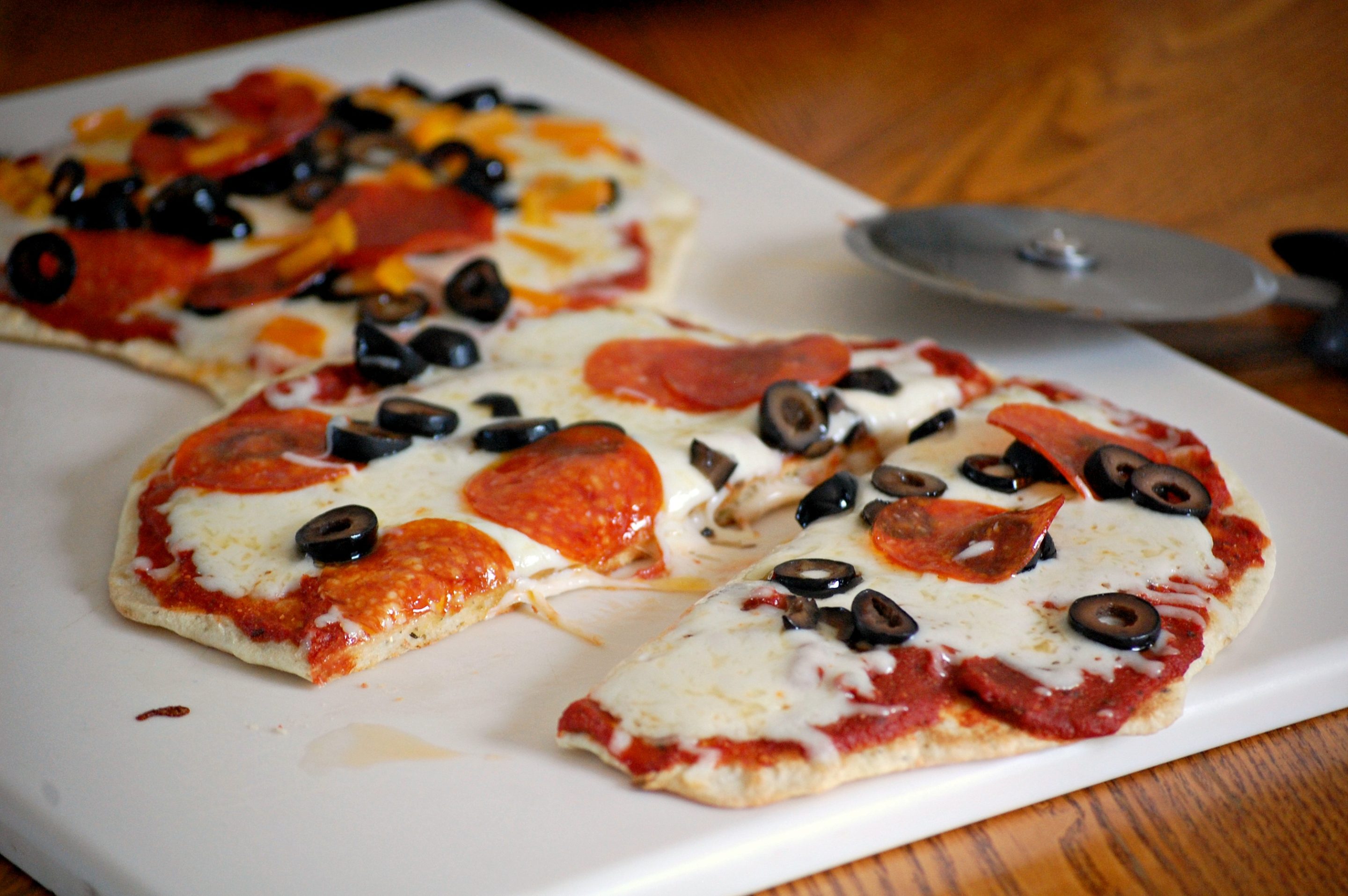 Each small pizza will give you at least 4 pieces of pizza, so you will end up with 16 pieces of pizza if you only make one pizza dough and 32 pieces of pizza if you make two doughs.
I think this is definitely a better way to cook pizza in the summer, don't you? I know you can grill pizza, but I personally don't know how to grill. Since my husband is rarely home while I am cooking dinner and can't grill our pizza for us, I figure skillet pizza is a really nice alternative!
Have you ever tried cooking your pizza in a skillet?

Latest posts by Charlee Flaminio
(see all)