Today we're talking about quick and easy meal planning using the online meal planning system, Plan to Eat. At the end of the post you can use my link to sign-up for a one month free trial AND receive 3 meal plans (inc. breakfast, lunch, snacks, and dinner) from me to start!
This post contains affiliate links. I only recommend products that I personally use and believe will add value to your life.
It was Thursday afternoon, and almost like clockwork, I was running behind on everything. The alarm on my phone beeped at me reminding me to get started on the weekly meal plan.
In the back of my mind, I knew what would happen if I pushed dismiss.
But I did it anyway.
I had to put out all the fires around me before picking my daughter up from school.
That evening I spent another hour or so putting out some more fires and finally went to bed. Meal planning would have to wait until I woke up the next morning.
BEEP! BEEP! BEEP!
(sleeping arm flying through the air and pushing the alarm off)
-2 hours later-
"OH NO!" I cried the moment I finally got up. "I was supposed to wake up and get that meal plan done!"
The only thing left for me to do was to put together a quick shopping list based on our pantry staples list. Hopefully I could put together some semi-healthy meals throughout the week.
If only it took just 5 or 10 minutes for me to get a healthy meal plan ready for the week…
Meal Planning and Your Busy Lifestyle
Having a weekly meal plan in place is only part of the battle of trying to eat healthier. Truly, though, it's probably the most important step.
Life is often chaotic and messy and meal planning doesn't always make it to the top of the to-do list.
You want to give your family wholesome food, but you feel like that can't and won't happen with your busy lifestyle.
So how can you make meal planning a top priority and still find time to get everything else done?
Enter Plan to Eat…
What is Plan to Eat?
I have been using Plan to Eat to meal plan recently, and it's completely revolutionized how I've always thought of meal planning. Plan to Eat is not your traditional meal planning service where you sign up and they send you a weekly meal plan and shopping list. Instead, when you sign up it's a blank canvas.
Gasp!
No worries, though, because this is actually the beauty of the service. You get to choose your own recipes. In other words, you don't have to worry about whether or not your family is going to like the meals you make. You also don't have to make 5 entirely new and involved meals each week. You can stick to your favorites that are probably quick and simple.
Once you put the meals on your calendar, your shopping list is automatically created and you're set.
And you really can spend just 5-10 minutes meal planning each week and be able to feed your family well. Keep reading to find out how.
Is Plan to Eat really a quick and easy meal planning system?
When you need a meal plan and you're limited on time, I'm guessing you just decide to wing it. Am I right? You've done the no-meal-plan thing really well for so long that you are pretty much the expert, anyway.
What if, instead, you had meal planning set up and organized well from the get-go? You'd be insane not to even try. Plan to Eat is that organized oasis that makes meal planning absolutely effortless, exactly what you need when you have no extra time on your hands.
There are a bunch of amazing features you could easily fall in love with on Plan to Eat, but I'll highlight the features that make meal planning a vacation.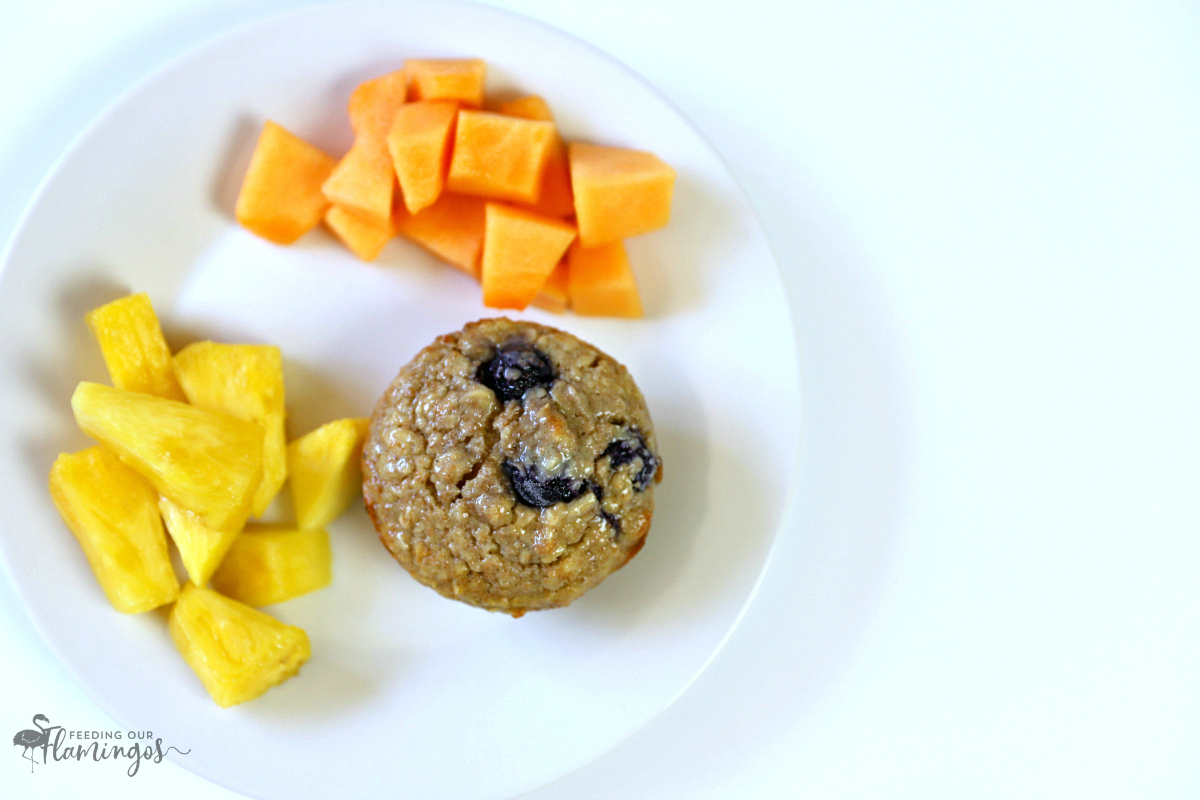 YOU get to hand-pick recipes
Sounds like work, right? Well, actually, I've used other meal planning services before that just tell me what I'm going to cook and I ended up spending far too much time at the store and in the kitchen. When you get to choose what you want to make, you can decide to cook only quick and easy meals.
Your account stores all your recipes
Meal planning can feel impossible if you don't have a way to keep track of favorite recipes. Plan to Eat makes things simple by storing them all on your account.
You can even add recipes that aren't actually recipes at all, like trail mix. Obviously, you can easily make trail mix without a recipe. But the benefit to adding those kinds of "recipes" to your account is that all the ingredients are added to your weekly shopping list when you put it on your meal plan. No thinking required.
I personally think it's a beautiful thing to open the Plan to Eat app on your phone, click on the recipe you need to make for dinner, and be able to refer to it right away. No need to print or click on a link to find it. It's right there.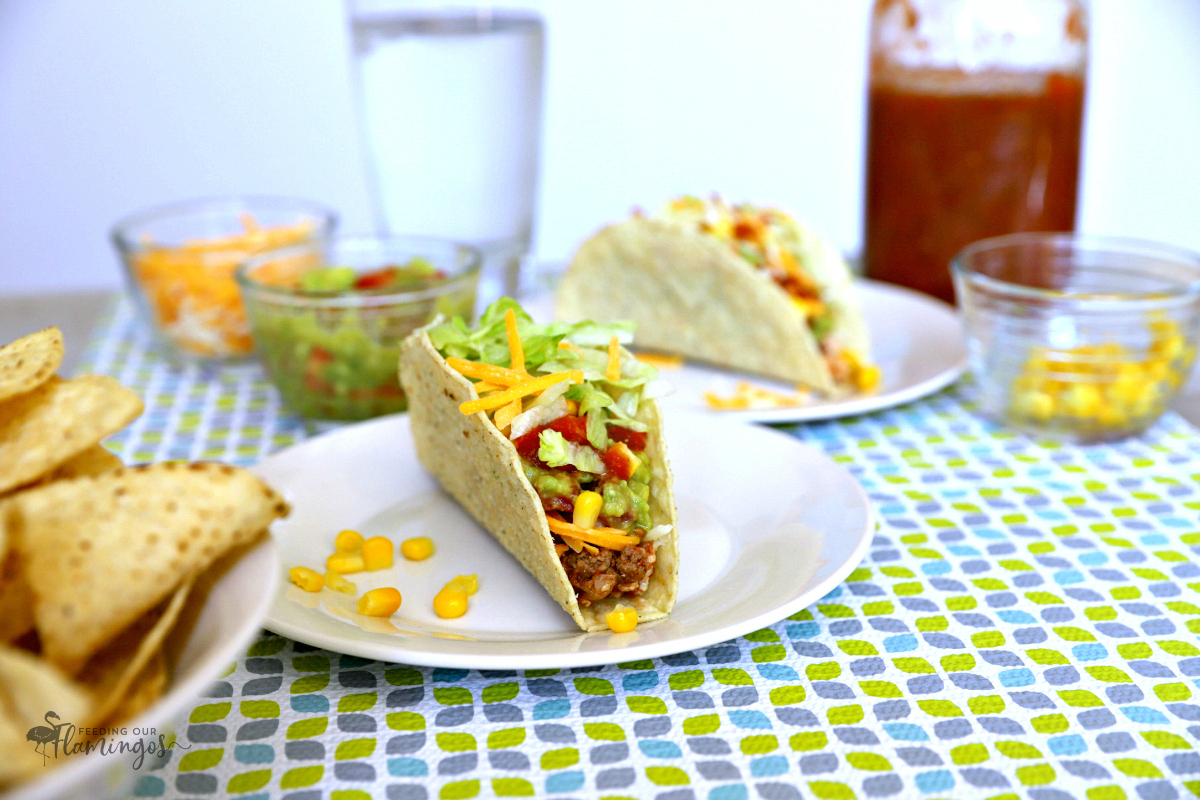 You can borrow recipes
When you sign-up for Plan to Eat you have zero recipes to your name. That shouldn't stop you from moving forward with meal planning, however. You can connect with both real-life friends or other Plan to Eat users and share recipes.
I would love to connect with you on Plan to Eat, so when you sign up (affiliate link) make sure you find me so you can use my recipes and meal plans. My Plan to Eat username is feedingflamingos.
You can tag recipes any way you want
If you had all your recipes printed out and binded in a book, you'd have them organized one way or another, right? The digital nature of Plan to Eat, however, allows you to add as many tags as you want to recipes so they can be organized in all the ways.
There are certain tags that are standard in Plan to Eat, but you can add your own tags as well. You can easily add "15 minute meal" or "easy summer dish" to your recipes. When you need to find a meal that meets that criteria, you can find what you're looking for right away.

You can recycle old meal plans
Using old meal plans is so genius. I've actually talked about reusing meal plans before (especially in my post about busy week meal planning). Plan to Eat lets you save meal plans so you can seriously meal plan in less than 5 minutes if you set it up correctly the first time. #geekingoutoverthis
You can add prep notes
In order to save the most time cooking, it's important to do some kind of food or meal prep. I talked about making a plan of attack along with a shopping list in my post about meal planning. Essentially, the plan of attack is just a step-by-step plan for what food to make for the week and the order in which to make it. I think it helps you get a move on meal prepping if the plan of attack is ready when you return from grocery shopping.
Plan to Eat can make your plan of attack for you as long as your recipes have prep notes already. You can add prep notes to existing recipes in your account or to new ones. All you need to do is write a new prep note for each task that can be done ahead of time. Plan to Eat will put all your prep notes in the notes section of your meal plan so you can easily see what needs to be done on a daily basis.

You can meal plan anywhere
At a doctor's appointment, during your lunch hour at work, at a play date, or on the train ride home, you can meal plan on the Plan to Eat mobile app. As long as you have plenty of recipes to choose from (either from friends or ones you've added yourself), you can meal plan a couple minutes at a time while you're out and about. By the time you need your meal plan for the week, it will be ready.
The shopping list comes together automatically
There are really two parts to the shopping list: the list that generates once you have planned your meals for the week and any pantry staples you choose to add. After you plan your meals, check out your shopping list and remove any items that you already have at home. Then go over to your pantry staples list and add any items you need to pick up this week. It's a lot better than going through each recipe yourself to write down what you need for the week!

What does Plan to Eat look like on a computer?
If you're like me, you would rather use your computer or laptop to meal plan because your phone is so cumbersome and slow. In my experience, the desktop version of Plan to Eat is probably the best way to add recipes to your account. I also think it's the easier way to put your recipes on your weekly meal plan.
I've taken some screenshots of what you can expect on the desktop version of Plan to Eat.
What does Plan to Eat look like on a mobile phone?
Maybe you don't use a desktop or laptop computer nearly as much as you use your phone. Then you're probably going to be using the mobile app of Plan to Eat frequently.
The mobile app is wonderful, but it does have its drawbacks. I have not been able to figure out how to add recipes from the internet. I do know there is a way to do it if that's important to you.
I do love the fact that I can easily open any recipe I need right away. I just click "Start Cooking" and the phone stays on the entire time I am cooking. That means I save time by not having to constantly wash my hands to turn the phone back on. Or, worse, run back and forth from the kitchen to my computer to find out what to do next.
Here are some screenshots of what the Plan to Eat mobile app looks like.
How much does Plan to Eat cost?
When you first sign up with Plan to Eat, you can use it for one month for free. During this time, Plan to Eat sends you several emails to help educate you on how all the features work and just to remind you to use the service.
Once the free trial is over, you can get on a monthly plan for $4.95 per month or a yearly plan for just $39 (which is $3.25 per month). Either way, if you are currently not meal planning and spending a lot of time and money that way, you can get your money's worth easily by using this meal planning service. You can't even get a cheap pizza for less than $5 anymore, let alone a wholesome meal for a family of 4.

The #1 reason I use Plan to Eat
Meal planning used to always be a pain point for me. I think it's because I tend to overcomplicate things! After I finished using a meal plan I'd throw it away. I was always trying new recipes. I didn't start a pantry staples list until four years ago. It was like I was starting from scratch every time I sat down to meal plan.
Over the last few years, I've realized that a good meal plan doesn't need to be full of new recipes and it definitely shouldn't make you think too hard about all the food you need to buy.
For me now, a good meal plan helps me reach my goal of giving my family healthy food. And it doesn't require me to spend tons of time in order to do that.
That's why I love using Plan to Eat. It is well-organized and makes it easy to plan a week's worth of meals. It has everything a meal planning system needs, and it can work for anyone, even beginners.
If you think meal planning should be simple, too, and you're looking for a way to keep things organized and easy, sign up for a 1 month free trial of Plan to Eat now (affiliate link). If you sign up with my affiliate link, I'll throw in 3 weekly meal plans for you to start so you can focus on adding recipes the first 3 weeks rather than meal planning. Just email your username to charlee AT feedingourflamingos.com and I'll send over these 3 meal plans:
Meal plan #1: Quick & healthy meals
Meal plan #2: Budget-friendly meals
Meal plan #3: Dairy-free, gluten-free, and no refined sugar meals
If you're anything like me and put-off meal planning because you don't have the time, you will love using Plan to Eat. You have every reason to give it a shot!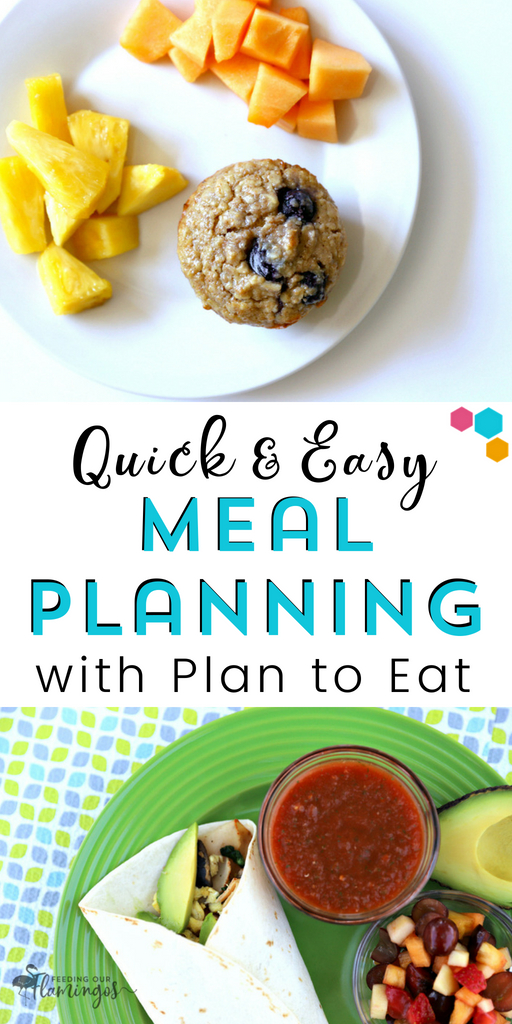 Latest posts by Charlee Flaminio
(see all)