When I quit my job nearly two years ago to become a stay-at-home mom, I was making more money than my husband was. Shocking, right?! So why did I quit? I wanted to stay home with my daughter, and I knew that nobody would take care of her like I could. It takes a ton of sacrifice and love to make a decision like that. The sacrifice part is the thing that blows was hard.
Photo via
Since we knew, before I ever got pregnant, that we were going to make that decision, we started putting more money into our savings account specifically for anything to do with the baby: medical bills, clothes, diapers, baby items, etc.
In July of 2011, we saved $200.57. The next month? Only $0.66. Ha. By the time she was born in July 2012, we had just under $5,000 saved to cover most of the things we needed at first. I count my lucky stars that we had that money saved because, without it, we would have had to make the decision that I needed to go back to work. Bills almost instantly came flying at us from the hospital, from my doctor, and from the anesthesiologist, and there is no way we could have paid them without that money.
When it came to baby stuff, we had to pick and choose what baby items we really NEEDED.
Were we lucky enough to have a video baby monitor? Are you kidding me? We didn't even have the old school baby monitors.
Bumbo? Nope.
Beautiful high-end swing? No way.
Cutest and safest car seat on the market? Absolutely not.
A cohesive and stunning nursery for the new babe? Not quite.
I could go down the long list of a MUST HAVE baby registry and tell you at least 15 to 20 things we just lived without. Yet here we are today with two babies who are still living and breathing, happy and healthy. 😉
Most of the baby items we had came from our baby showers and gift cards we got from those baby showers. My parents also bought us the car seat and the rocking chair (which I found in the local classifieds, and it was more than half the cost of a new one).
We were incredibly blessed to have THREE baby showers. That's right. We're loved. 😉 I kept track of every single gift we received, and then I put an estimated price tag on each one. Guess how much money we would have had to spend had it not been for the wonderful people who gave us gifts?
$1,672!
Baby showers really are that important!
So I stayed at home, and we made do. We were happy as peach pie.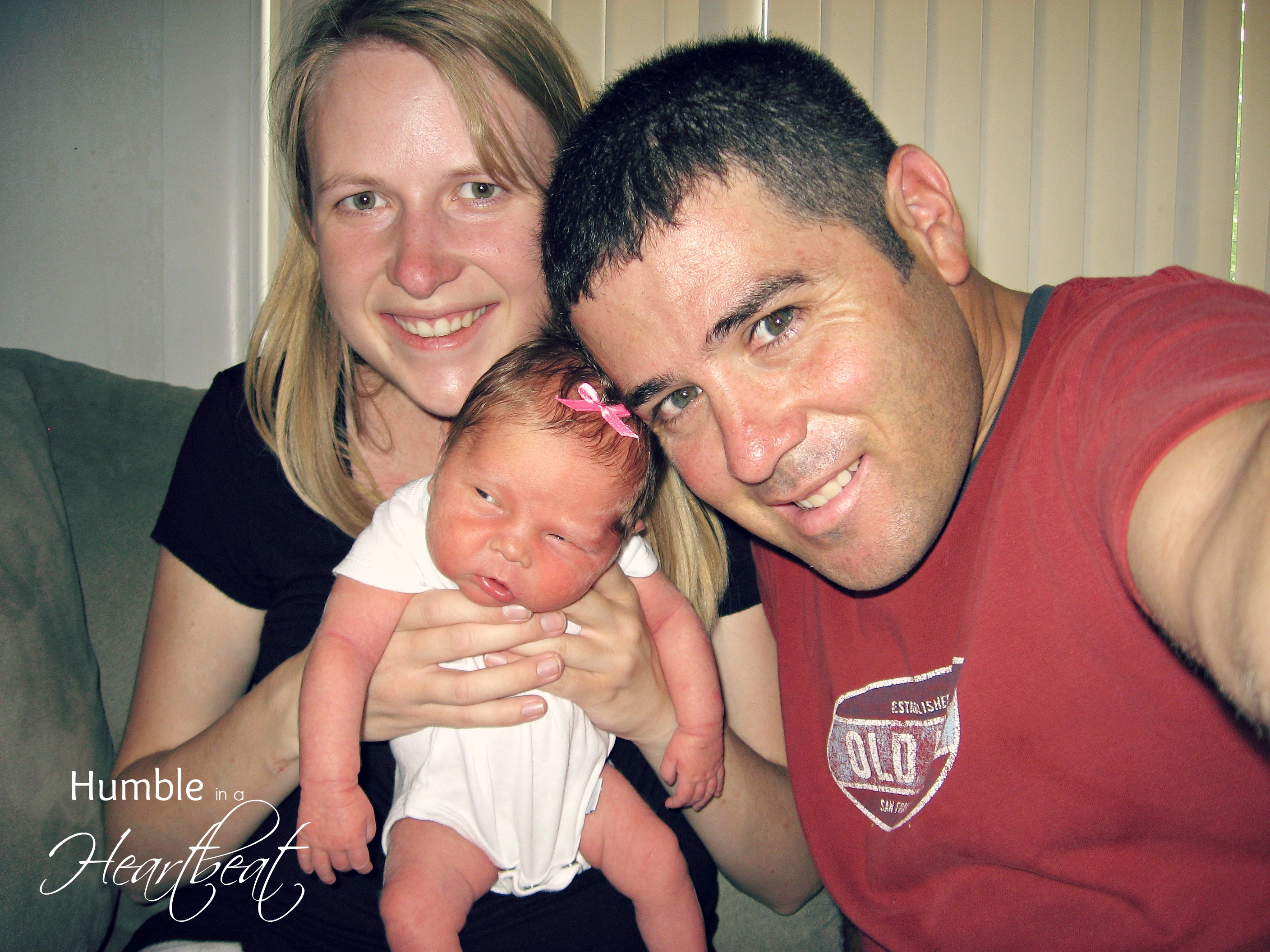 And, yes, that is what I look like without makeup and right after having a baby. Just don't go spreading it around, mm k?
If you are considering going back to work after your maternity leave is up because of a money issue, I ask you to reconsider (that is, if you really want to stay at home). By October of 2012 (after the pay from my maternity leave had run out), we were living completely on my husband's income of right around $3,000 and making it work. We might not have had my dream nursery or been able to eat out once a week, but we had each other. I have so many wonderful memories of that time because I stayed home.
I completely realize that not everyone wants to stay at home or has the financial security they desire to be able to do that. It was a sacrifice for us when I quit my job.
What sacrifices have you made for your children?
Linked to: The Ultimate Pinterest Party, Hump Day Happenings, Thrifty Thursday, and SHINE Blog Hop
Read more about going from two incomes down to one:
Two Incomes to One: Simple Habit Changes That Will Save You Money
Two Incomes to One: Projecting Expenses for One Income
Two Incomes to One: How Much Money Does It Really Take to Be a Stay-at-Home Mom?

Latest posts by Charlee Flaminio
(see all)