This is our 7th Christmas as a married couple. We both come from completely different cultures and lifestyles, so our Christmas traditions couldn't be further apart, but we've thoroughly enjoyed every Christmas season together.
César comes from the southern hemisphere where Christmas is in Summer. That means his Christmas was more like our Independence Day (if you can imagine!), complete with BBQs (asados), family & friends (familia y amigos), and fireworks.
If you're from the Northern hemisphere and enjoy a white Christmas, that was basically what my Christmas was always like growing up.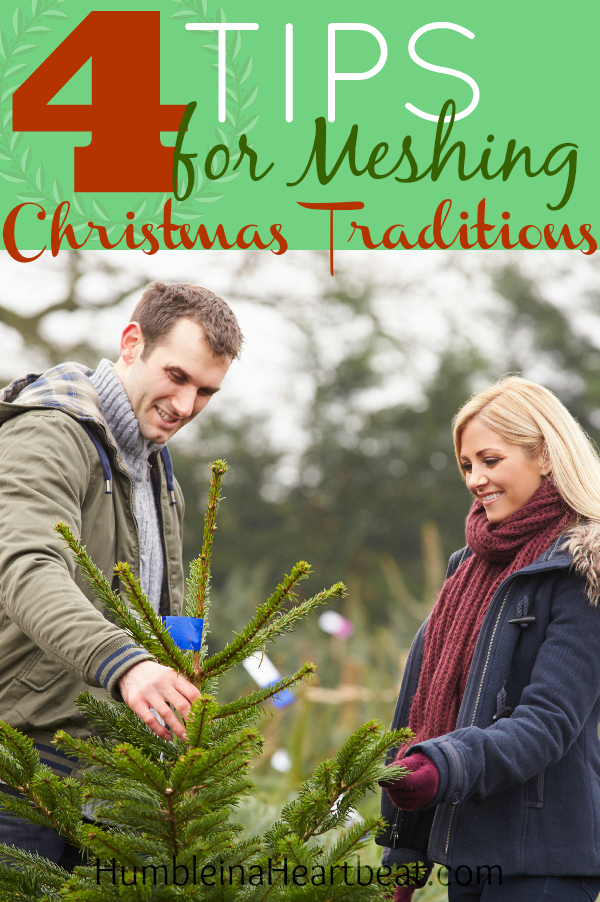 4 Tips for Meshing Christmas Traditions
These are my best tips for meshing your traditions and still having a joyous Christmas time!
Continue the Common Traditions
The first thing you want to do as a couple is talk about both of your traditions and see if there are any overlaps. Maybe both of your families used to go caroling on Christmas Eve. Make sure to write down all traditions that you both used to do so you can include them.
As you can see, it was really hard for us to come up with any kind of similarities between our Christmas traditions. The one common tradition was spending time with family. Sure, it's fairly broad and most people likely do that, but it was the one tradition we both desired to continue.
Compromise
If there are any differences, you might have to let go of some of your traditions of the past. It's definitely strange to suddenly celebrate a holiday different from how you did as a child, but if you don't compromise, you will be fighting through the season. You can't fit everything into one holiday season.
Since our differences definitely outweighed the similarities, we were forced to let go of really great traditions we had grown up with. For the most part, it was César who had to let go of most of his. However, we agreed to keep his tradition of celebrating on Christmas Eve until late and then sleeping in on Christmas morning. In my family, we would wake up between 4 and 6 AM to see what Santa brought us, but I decided to let that one go. It was easy for me because, now that I'm an adult, I enjoy sleeping in more than rising early to open presents. Besides, Santa never brings me anything anymore! 😉
Invent a Few Traditions of Your Own
There's nothing wrong with coming up with entirely new traditions for Christmas as a family. I think it's great to do this to make your holidays unique. You probably will come across new ones you see on Pinterest, as well, so always be open to changing up your traditions.
Over the years, we've gotten rid of traditions and added new ones as we've learned what we both enjoy. One tradition that we've developed over the years is to eat like no other on Christmas. This isn't exactly "new" to us, but it's not exactly the same as we both did it growing up. On Christmas Day, we like to eat buffet-style all day long. We have shrimp, roast chicken with chimichurri, cornflake casserole, and all kinds of other goodies. We don't have the traditional Christmas dinner, but we both really like the all day thing so we can just relax all day and eat as we please. It's the one day each year we throw out all the proper eating habits. 😉
Choose to Enjoy
If you both decide to drop a few key traditions, don't complain and moan throughout the season that you can't do your tradition. Instead, focus on the traditions you have chosen to do as a family and learn to enjoy them. Of course, Christmas will never be exactly like how you remember it as a kid, but you are a family now that has a unique perspective on the holiday season, drawing on both of your childhood memories.
Although César has literally given up nearly every tradition he has ever known, he hasn't complained even one bit. It has made things a whole lot easier as we've gone from one Christmas season to the next. Now that we have kids, it's even more important that we agree on traditions and enjoy them so that we can pass them down.
Have you had to give up a wonderful Christmas tradition since getting married and starting a family? Any great new traditions you have started together?

Latest posts by Charlee Flaminio
(see all)