I looked at my sweet baby girl, just two months old, and I realized that I didn't know her. These past months I had been feeding her, rocking her to sleep, and changing her diaper, but she still felt so distant. It was almost like I was just a caretaker and not her mom.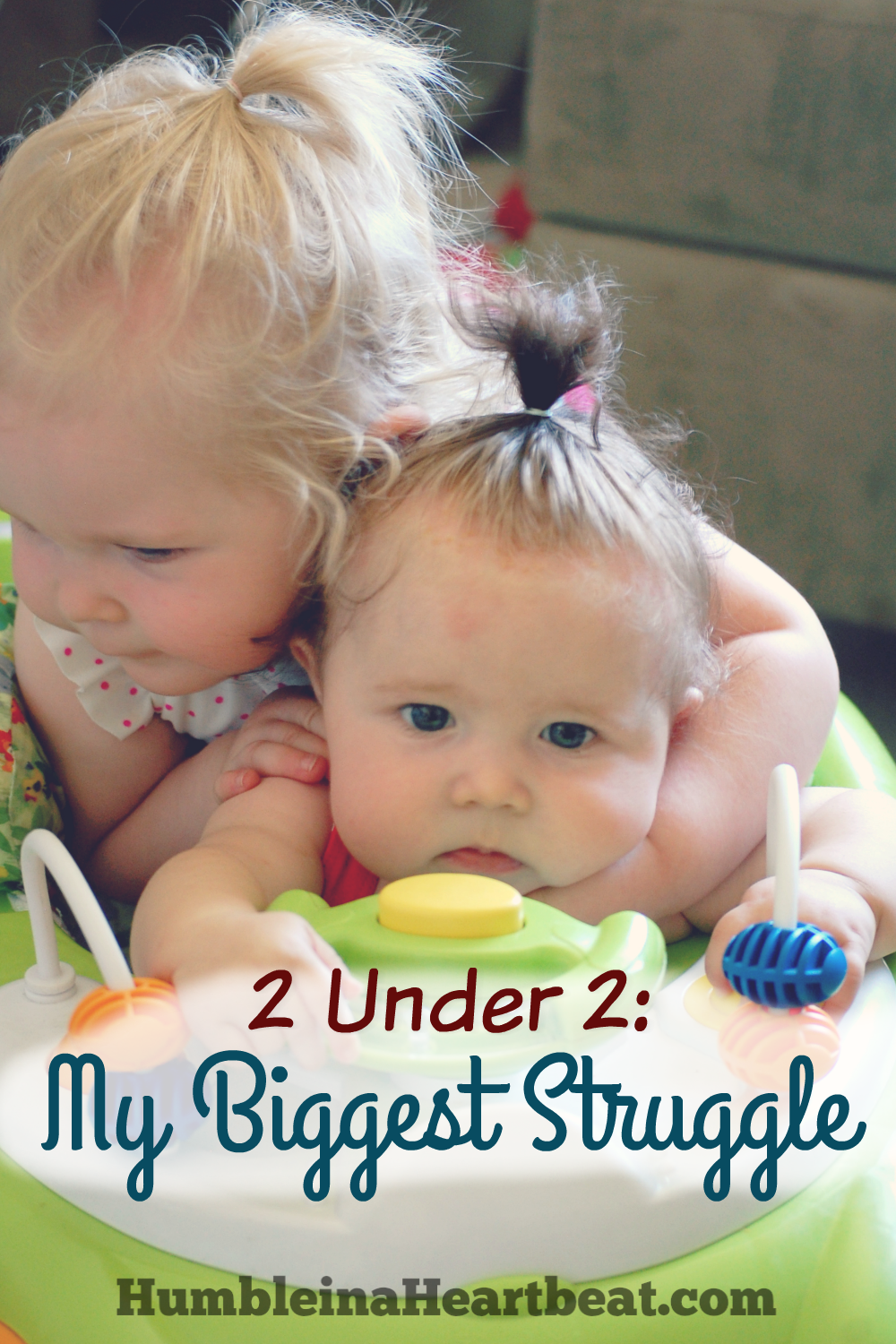 Disclosure: This post contains affiliate links (I've put a * by any link that is an affiliate link). If you click on one of these links and you make a purchase, I will receive a small commission from your purchase. Thank you for supporting Humble in a Heartbeat!
"Honey," I softly whispered to my husband, "I don't know my baby."
"I know. I feel the same way." He gently responded.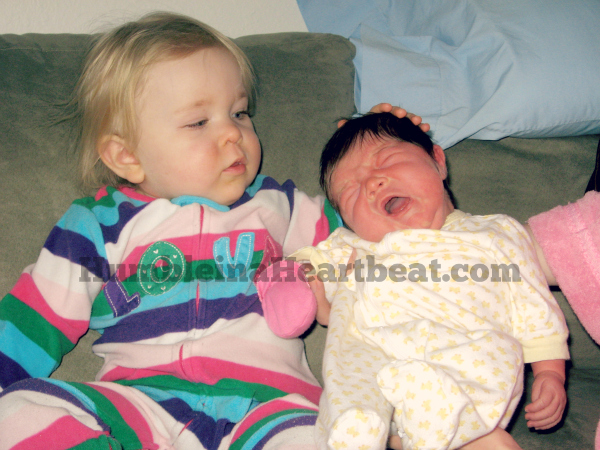 Over the past months since our second daughter's birth, we had all endured sickness, and our oldest was still just a baby herself, a mere year and a half. Along with these two stressors, I still hadn't come up with a great flexible routine for our days, and I was barely making it through each day.
Getting out of my pajamas was reserved for special occasions, which didn't happen.
Leaving the house was almost impossible. I just didn't have it in me to get all of us ready to go anywhere. Since sickness had found it's way into our home several times, I didn't want to go out and get more of it.
I knew that having a second child just 18 months after our first was going to be difficult, but I didn't know how so nor how much.
My Biggest Struggle with Raising 2 Under 2
I could make a laundry list of reasons why having two kids under the age of two is a rough job. But, for me personally, there is one overarching reason why it is truly the hardest thing I've ever had to go through.
It's not the inability to cook and clean for the first few weeks or months. If only that were the hardest part.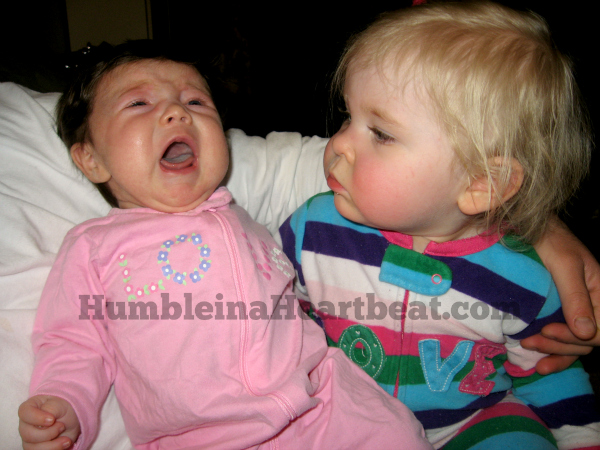 I don't even believe it's the fact that you still have a baby to care for along with a newborn. Although that is a real factor, it's not the biggest reason.
There's also the lack of time, the inability to care for yourself, and also a distance that you might feel between you and your spouse.
All those reasons are valid and can make the experience of raising two kids under the age of 2 a bit overwhelming. The real reason for me, though, is that you cannot enjoy the little moments with either child. Bonding time is cut short or nonexistent.
I was so distant during the first few months of my youngest daughter's life, and it was hard to sit down with my toddler and just be with her.
I barely remember my youngest's first months. We have pictures, I have written a few things down, and we have some video, but overall, that part of her life is not ingrained in my memory like my first baby's was.
The Best Moments
There is a silver lining to this. Now my youngest is nearly 2 years old, and the hardest part of raising two kids under the age of two is far behind us.
Things started to get easier after my youngest was about 4 months old. Although, I wouldn't say they ever got easy.
I finally could soak up more time with each girl and feel like a loving mom again. I also got to witness the most beautiful bonding going on between my daughters.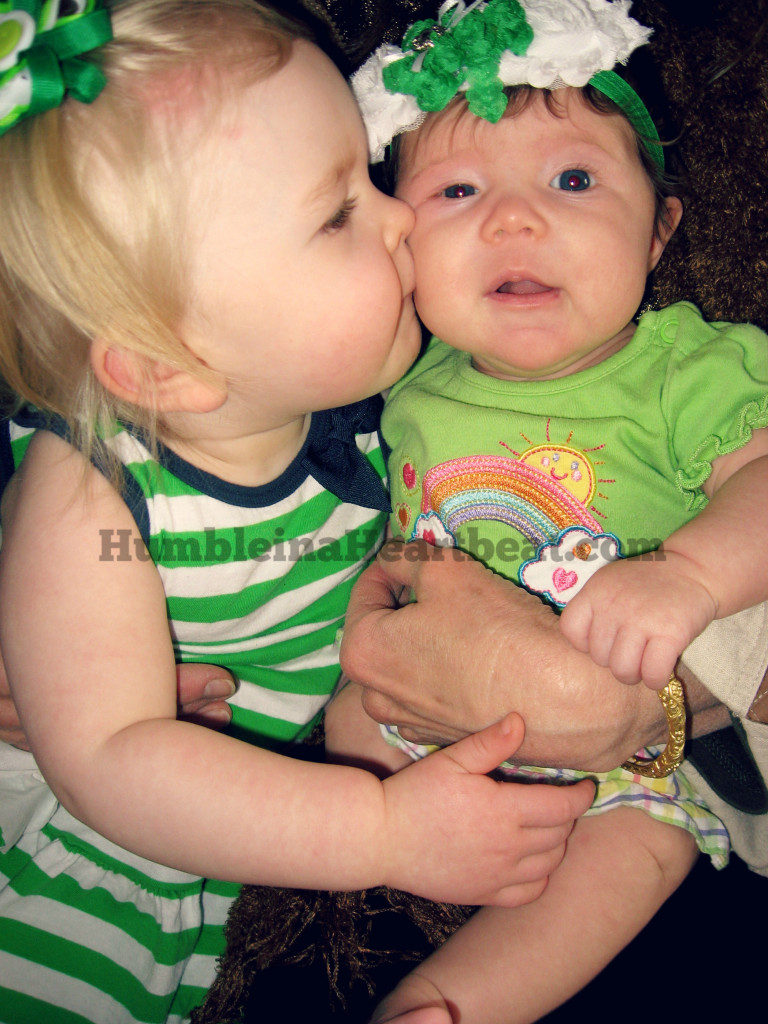 There were the kisses.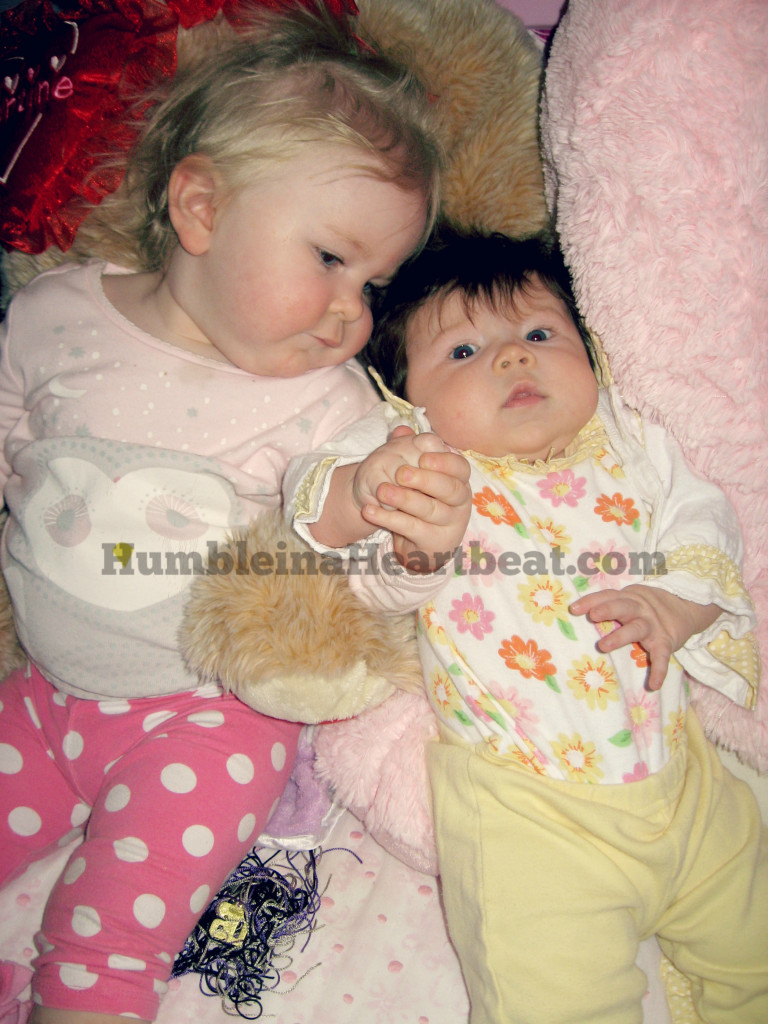 The hand holding.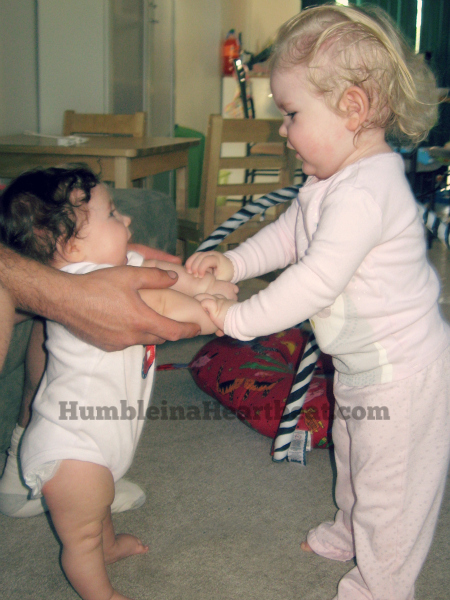 The helpfulness.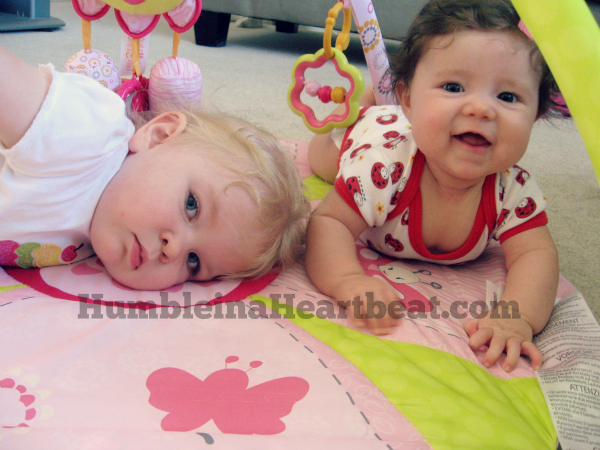 And my personal favorite, the chillaxin.
I wish I could go back in time, change my priorities, and love on my baby girls as much as possible. After my husband, those girls are my world, yet I missed out on a few months of their early lives. It's a sad thing for me, but it's also good news for you if you have not ventured into that territory yet. You can do better than I did. I want you to do better than I did.
You can surely figure out how to be more present and be able to bond with your children, but I highly recommend you read two books that I know would have helped me with my second baby.
The first is called Help Baby Sleep* by Janeen Maxwell. If you have any desire to get sleep the first few weeks of your newborn's life, this book is incredibly helpful. I did an entire review in the post Should Your Baby Sleep Through the Night at 6 Weeks?
The second book that I think could make your experience raising two kids under the age of 2 a bit easier than mine is if you read Rhythms, Routines, and Schedules: How to Simplify Life with Kids*. It's amazing how well children, even small ones, respond to a daily rhythm in the home. I did a review on this book as well in the post How to Save Your Sanity with Baby #2.
Feeling as though you are a caretaker to your own baby can be painful and heartbreaking. Do your best to eliminate the stress in your life and just relax and love your babies. Figure out how to be a mom. You will be profoundly grateful you did.
What would you say is the hardest part of raising two kids under the age of 2?

Latest posts by Charlee Flaminio
(see all)