Part 2 of Sofía's birth story (click HERE for part 1):
I just stared at my newborn baby in the little incubator hooked up to all kinds of tubes and monitors. She looked so helpless. I wanted to swoop in and just take her away.
The same thoughts kept crossing my mind: Why is my baby in the NICU? She's not a preemie. Is she going to be alright?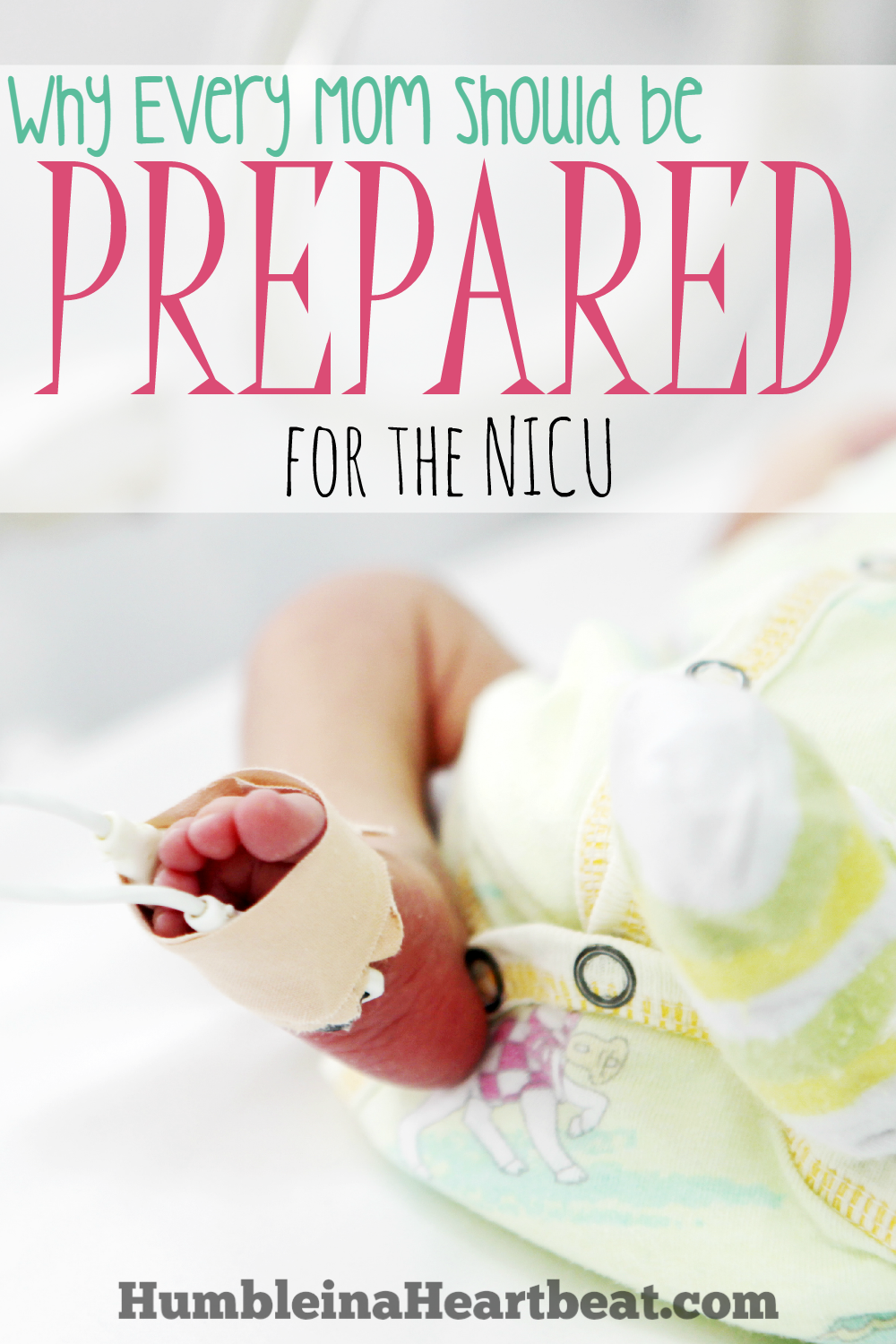 © Nenov Brothers / Dollar Photo Club
I didn't get many answers. All I knew was what my husband told me. The nurse, who was giving Sofía a bath, noticed that she was having a hard time breathing when she cried. So she ended up in the NICU.
The NICU staff were all very kind, but that didn't change the fact that my baby was hooked up to a machine that was helping her breath. It was all very troublesome and worried me as a first time mom. I doubt it would've been any different if it was my fourth child, though.
My Breastfeeding Challenge
Before Sofía was born, I knew that I wanted to breastfeed her. But, with a tube going down her throat, she really couldn't latch on to me. I tried numerous times to get her to eat, but with each feeding, she spent less and less time trying to get anything. Granted, I was only producing colostrum, but it was almost like I couldn't give my baby her most basic needs: food and safety. I felt powerless, and the NICU only made it worse with their "rules." By the second night there, Sofía was drinking formula. If I wanted my baby to leave sooner, rather than later, she was going to have to gain weight.
This is what I don't get. All babies lose weight after they are born. They normally gain back all the weight they have lost in about two weeks time. So why was it so important for Sofía, a baby born at a normal weight, to gain weight in order to leave? She was 6 pounds, 8 ounces, which isn't exactly preemie weight.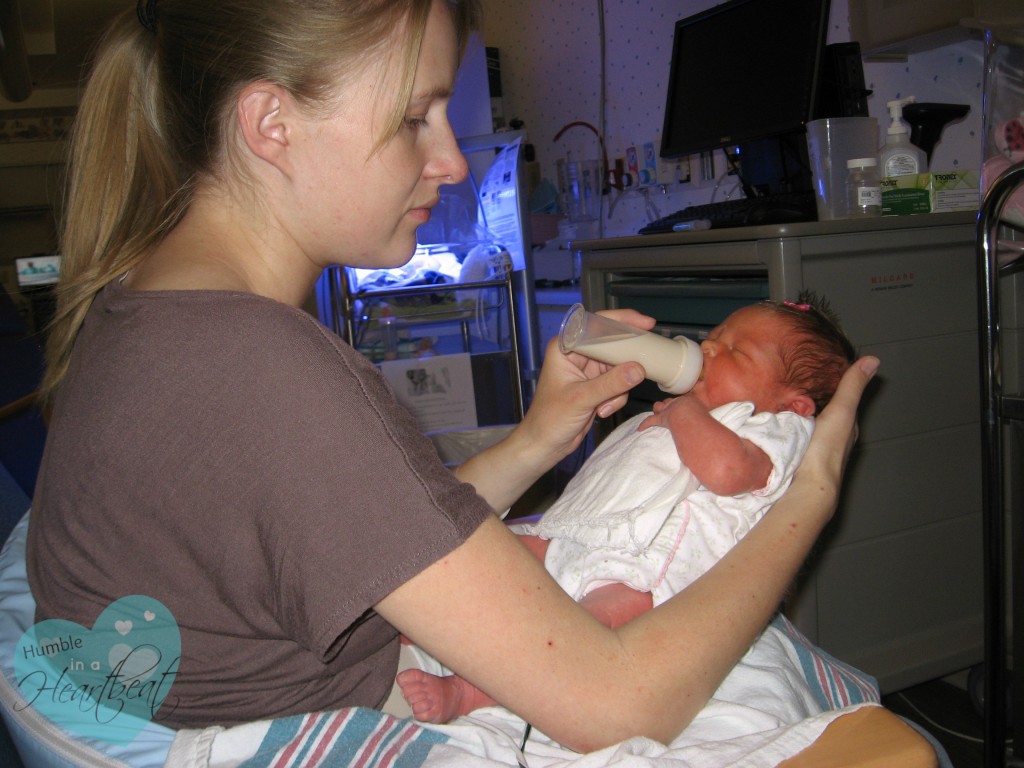 I was mostly bothered by the nurses who, I felt, were pushing me to do things I didn't want to do as a mother. The first was the formula feeding. I actually fought that one for about three feedings. Finally, by the second night, I was still only producing drops of colostrum (even after pumping), so I had to let them give her formula.
They gave her the formula at the 3 AM feeding that night because I slept through my alarm clock. I felt like the worst mother on the planet at that point. How could I sleep when my baby needed me so much? When I woke up at 6, I ran down to the NICU only to find out that I had to wait to go in. I was supposed to feed her every three hours, but there were times when nobody could go in except the staff because they had to do monitoring and such.
I guess I shouldn't feel so bad about sleeping through her feeding. I was separated from my child. I was sleeping in my room, she was sleeping in the NICU…on the floor below mine. I was also a new mom. Never before did I need to wake up in the night to do something important like feed a newborn. My husband couldn't wake me up because he was at home sleeping. There was really nowhere for him to sleep comfortably in my hospital room.
I still tried my darndest to feed my baby the way I wanted to feed her. I continued to pump every three hours to try and produce more colostrum and hopefully get my milk to come in soon. I always gave Sofía what I had pumped before the formula. I even talked with a lactation specialist about breastfeeding: what I should be eating to help my milk supply, different latches to try with my baby, and how much rest I should be getting. I was supposed to take a breastfeeding class at the hospital, but the class was scheduled for the next week. I, of course, scheduled it then thinking that she was going to come right around her due date and no sooner.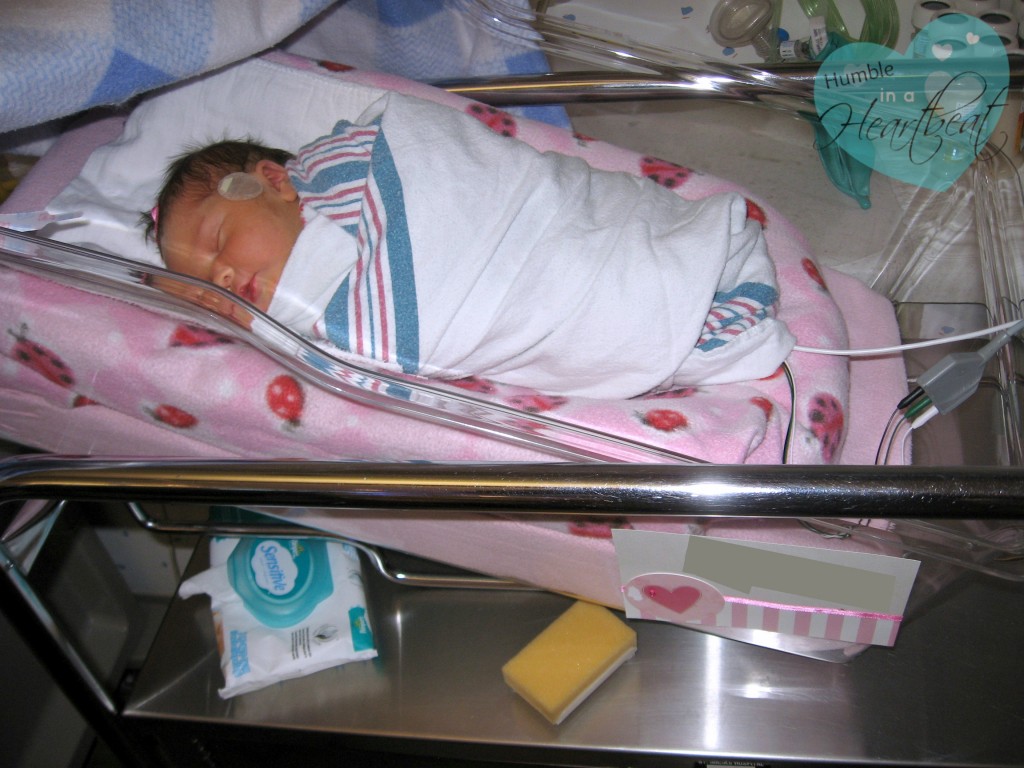 A Nurse Just Doing Her "Job"
One of the nurses was kind of careless with our baby. She didn't treat Sofía like many of the nurses before her did. I would've felt so much better about Sofía being in the NICU if that nurse had at least shown some kind of compassion. She called me the third morning because Sofía was screaming uncontrollably. You wouldn't believe the set of lungs on that girl. That's why it's so crazy for me to think that she was in the NICU because her lungs hadn't fully developed. So I went down to the NICU only to find she had calmed down significantly. The nurse said to me something snide about her screaming. I just couldn't believe that someone like that could work in an environment such as this. How could she act like my baby was ruining her day? She was only making me feel even worse as a mother, and I had barely become one!
How to Prepare for a NICU Stay
Even if you don't think your baby will be in the NICU, I think it's important to be a little educated about it, just in case. So here are a few resources you can browse through if you are expecting a child soon. I wish I had read through some things beforehand or at least while I was at the hospital, because nobody was really telling me anything while I was there.
Read on for Part 3 HERE.

Latest posts by Charlee Flaminio
(see all)