Sofía is officially a 2 year old. What a year it's been! If you've ever raised even one child, I'm sure you can agree with my list of the top 10 things I've learned about 1 year olds over the past year.
One day they're sweet as a popsicle, and the next day they are a full-fledged temper-tantrum toddler! The stage of the "terrible twos" really starts around 13 months (don't be fooled by the word "twos"). These kids can be super demanding and have very strong wills.
Their language development over a year's time is phenomenal. They can grasp multiple languages (ours knows English, Spanish, and a little baby sign language) and correctly speak to people in the language which they are fluent (for example, Sofía sees an airplane and says "airplane" to me, and then "avión" to papi) .
They get into EVERYTHING. You think you put something high enough, and then they are running around the house with it, ready for you to chase them down.
A room full of toys is not good enough. If they know they are "allowed" to play with something, it no longer becomes appealing to them. Also, if a younger sibling has ANY toy, the one year old will do anything to get it.
They do NOT want their hair done, unless you let them watch a show, and then you can do whatever you want to them.
They only make noise while their parents are trying to talk to one another.
They cry what seems like 24/7. Teething, ear infections, and falling down are some of the biggest culprits to this crying.
They will touch, look at, and even squash bugs, but if a bug is flying around, it's "scary".
They can be so sensitive, loving, and caring one minute, and then they can become a fit full of rage the next minute.
They still cannot be trusted with a bowl of oatmeal and yogurt. It will get all over their clothes, their face, their hair, and the floor as they try to eat it themselves.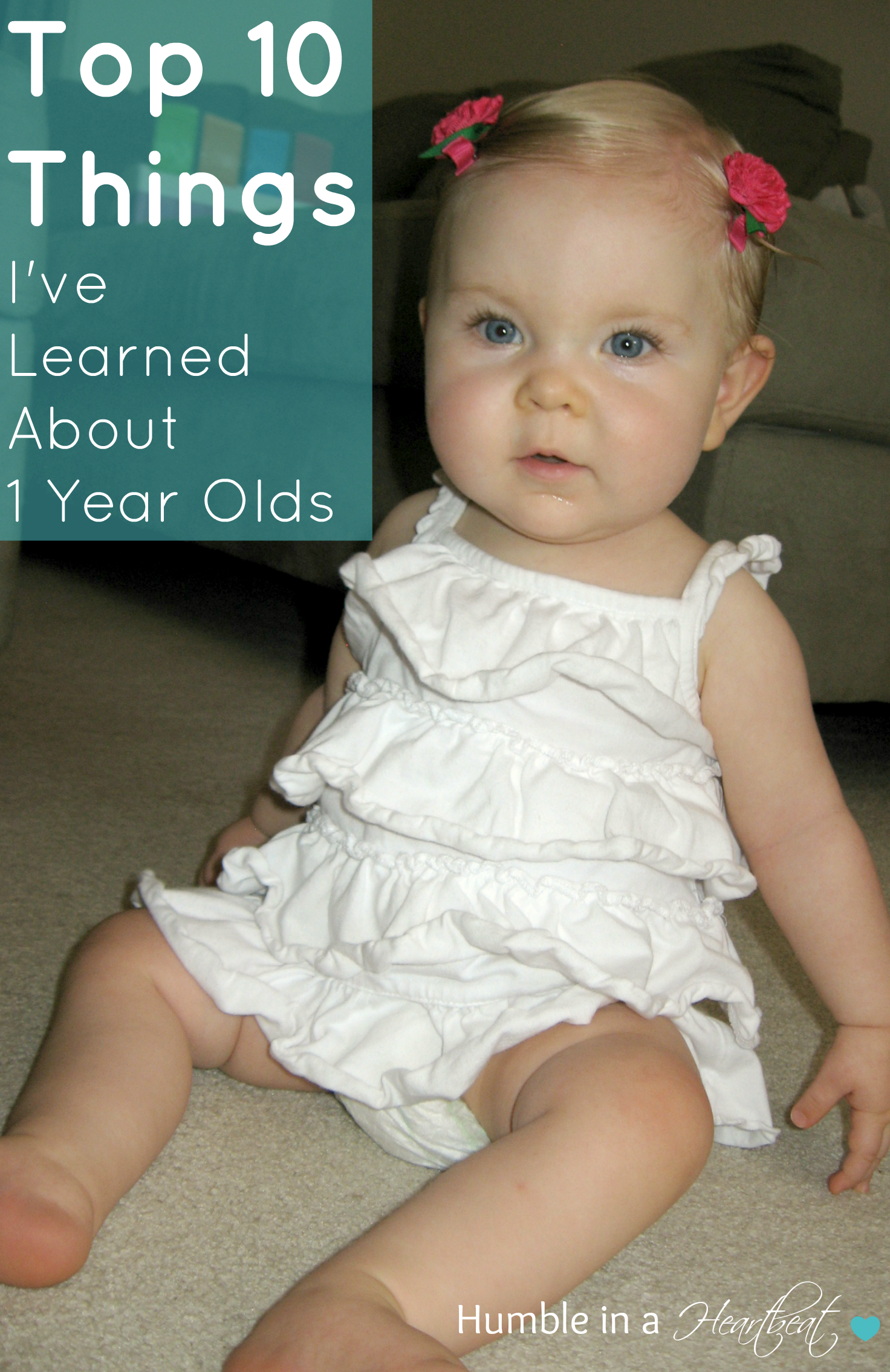 Ok, so I might have exaggerated on some of this stuff, but you get the idea. While this list is focused mainly on some negative things, my 1 year old definitely has many wonderful qualities. I was just really surprised by all the extra "stuff" we had to deal with this year. Even with many nieces and nephews, I didn't realize how much work 1 year olds are.
Do you agree with some of these?

Latest posts by Charlee Flaminio
(see all)