Last August we went on a family vacation to Portland and Seattle. It was another Babymoon of sorts for us. I was 4 months pregnant, but we decided to tote our 13 month old along with us. So it wasn't the Babymoon we had the first time. 😉
We don't like to spend a fortune on staying in hotels while on vacation. Sometimes, like when we went to San Francisco for our babymoon, we will stay in a hotel because it is one of the cheaper options. However, on this particular trip to Portland and Seattle, we chose to try something different to save a bit of cash: a vacation rental.
Vacation Rentals
Nowadays, it's just as easy to find a vacation rental as it is a hotel. All you have to do is go to a website, like TripAdvisor or FlipKey, and search vacation rentals in the area where you are going for vacation. When I searched in Seattle, I was blown away by a few of the prices, as well as the amenities, of the vacation rentals I came across.
Cost Savings Over a Hotel
After my search, we ended up choosing to stay in someone's home about twenty minutes south of Seattle for three nights. We also decided to stay during the week so the price was even better. We only paid $75 per night, while the cheapest (decent) hotel I could find in and around Seattle for that same time period was over $100 per night. We saved at least $75 (at $25 cost savings per night) by staying in the vacation rental.
In Our Experience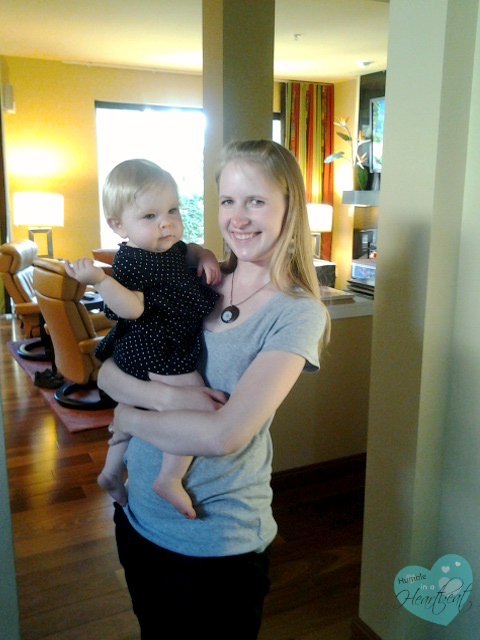 I was a bit hesitant at first about staying in someone's house. I actually had the crazy thought that maybe they'd be serial killers and we were their next victims. 😉 Seriously, though, the couple who ran this vacation rental (or, rather, lived in this home) were kind, inviting, and very professional about the whole experience. They had three rooms in their house that people could stay in, so we rented one of their rooms. The room was set up very similar to a hotel with a comfortable bed, an empty closet, a bathroom, and a TV on top of a dresser. They even had a play yard that we could use for our daughter to sleep in.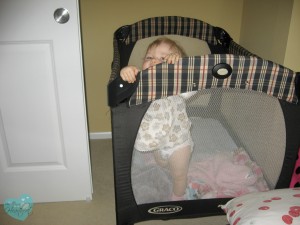 There was another family staying in one of the other rooms while we were there. Some people might not like this, but we had to share the bathroom with them. They had access on their side, and we had access on ours. The toilet and bathtub were separated from the sinks by a door, so if they were in the bathroom, we could at least use the sink and mirror while we waited. It really wasn't a huge deal that we had to share. Most of the time, they were up before us and in bed before us so it worked out just fine.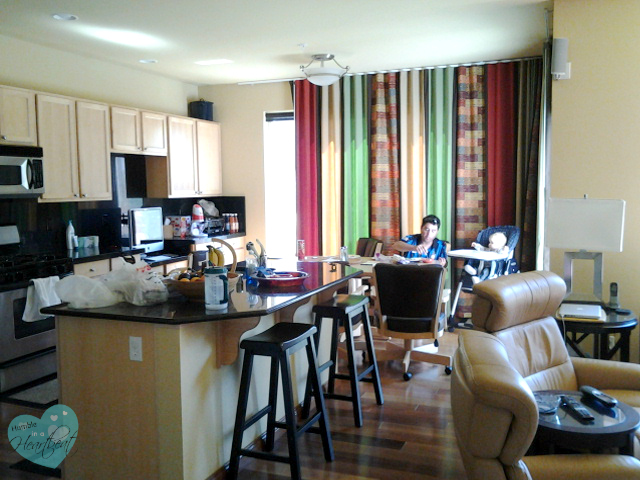 The one thing I loved about staying in a house, rather than a hotel, was that it felt way more like home than a hotel. We could use their kitchen any time we wanted, and they even allowed us to chill in their living room or front room at any given moment. The day we arrived, the other family brought some pizza back after their explorations, and we all – us, the other family, and the couple who lived there – sat down at the dining table to eat and enjoy one another's company. We got to know everyone just a little bit and it made things a lot more interesting and fun. How many times do you go to a hotel and actually meet the hotel owner and guests staying in the other rooms? In my experience this has never happened.
Another Alternative to the Hotel
While we were in Portland, we were even more lucky. We didn't have to get a hotel or a vacation rental. Instead, we stayed at César's brother's apartment. His brother was out of town while we were there, so it was like staying at a hotel because it was all to ourselves. We had to clean up after ourselves, but we also didn't have to pay a dime to stay there.
If you are planning a vacation, I encourage you to try searching for alternatives to staying in a hotel. It's not for everyone or every area you go, but it is definitely worth checking out. You could save a bit of cash and spend that money on better things while vacationing.
Have you ever stayed in a vacation rental to save money?

Latest posts by Charlee Flaminio
(see all)