The year our first daughter was born, I could not wait to take pictures of her when autumn rolled around. She was just about 3 months old when the leaves started to change colors and Halloween was coming. My sister-in-law and I were trying to start a photography business together, so we used her as a model all the time!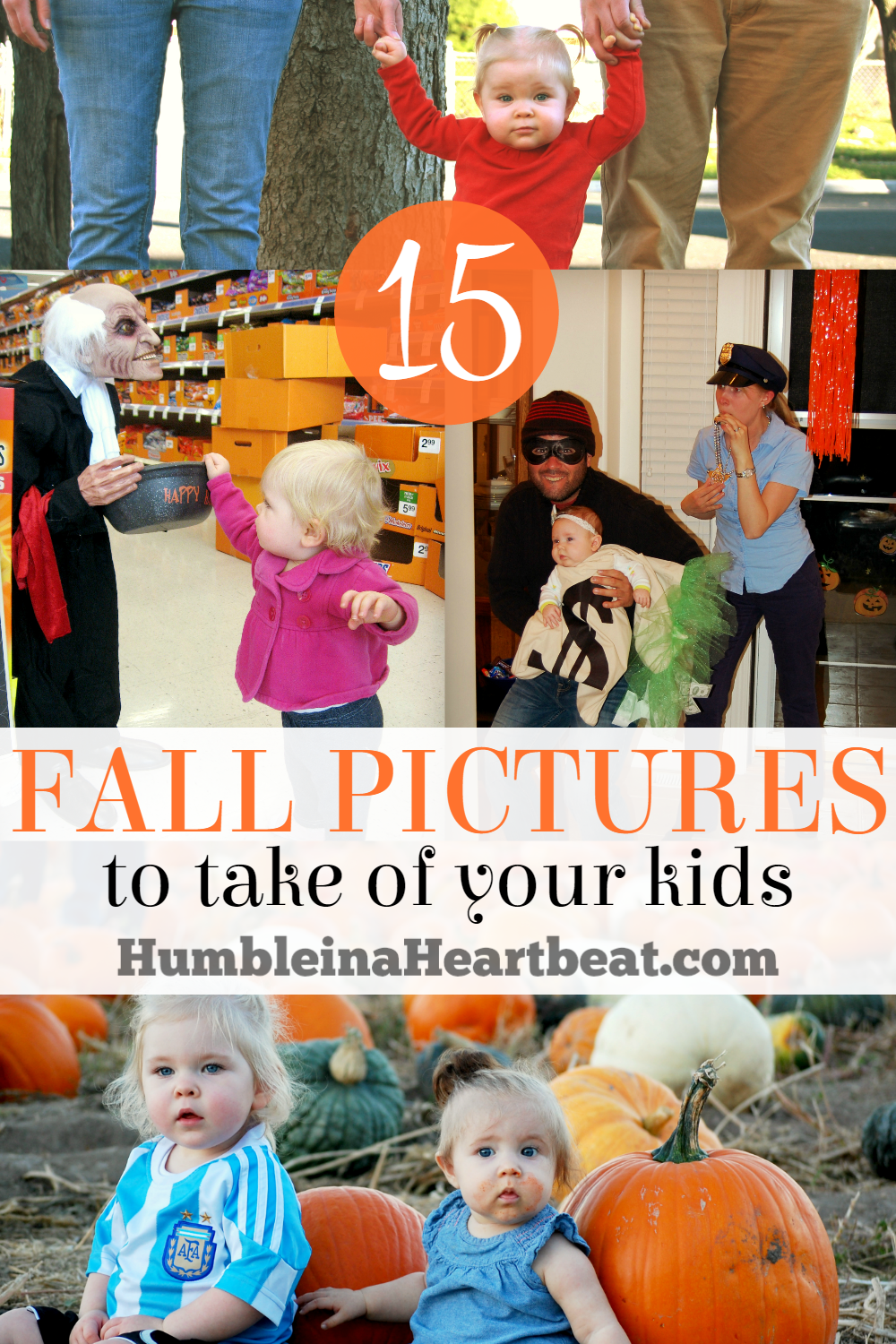 In October of that year, we wanted to do the baby-in-a-pumpkin thing. We got the pumpkin all cleaned out, carved, and ready to go. We got my baby all ready to get in the pumpkin. And then, it didn't turn out at all how we imagined it. We didn't even get one picture (good or bad). The problem was that the inside of the pumpkin was too cold, and my baby only had a onesie on so her legs were exposed and getting cold once she was placed in it. You might be thinking, Well, put some pants on her. But the baby in the picture is naked. We wanted it to look like that picture (see this pin to see what I'm talking about).
Instead of getting a baby-in-a-pumpkin picture, we got a baby-in-a-chair-among-the-pumpkins picture. Still cute. Not the same effect, but I am so glad we got a few pictures like this. I don't think copying a picture idea is what we should have been aiming for. The point is just to get pictures. Pictures of smiles, laughter, and serious moments. Because these are the times we want to remember, not the staged and unnatural poses that take a miracle to pull off!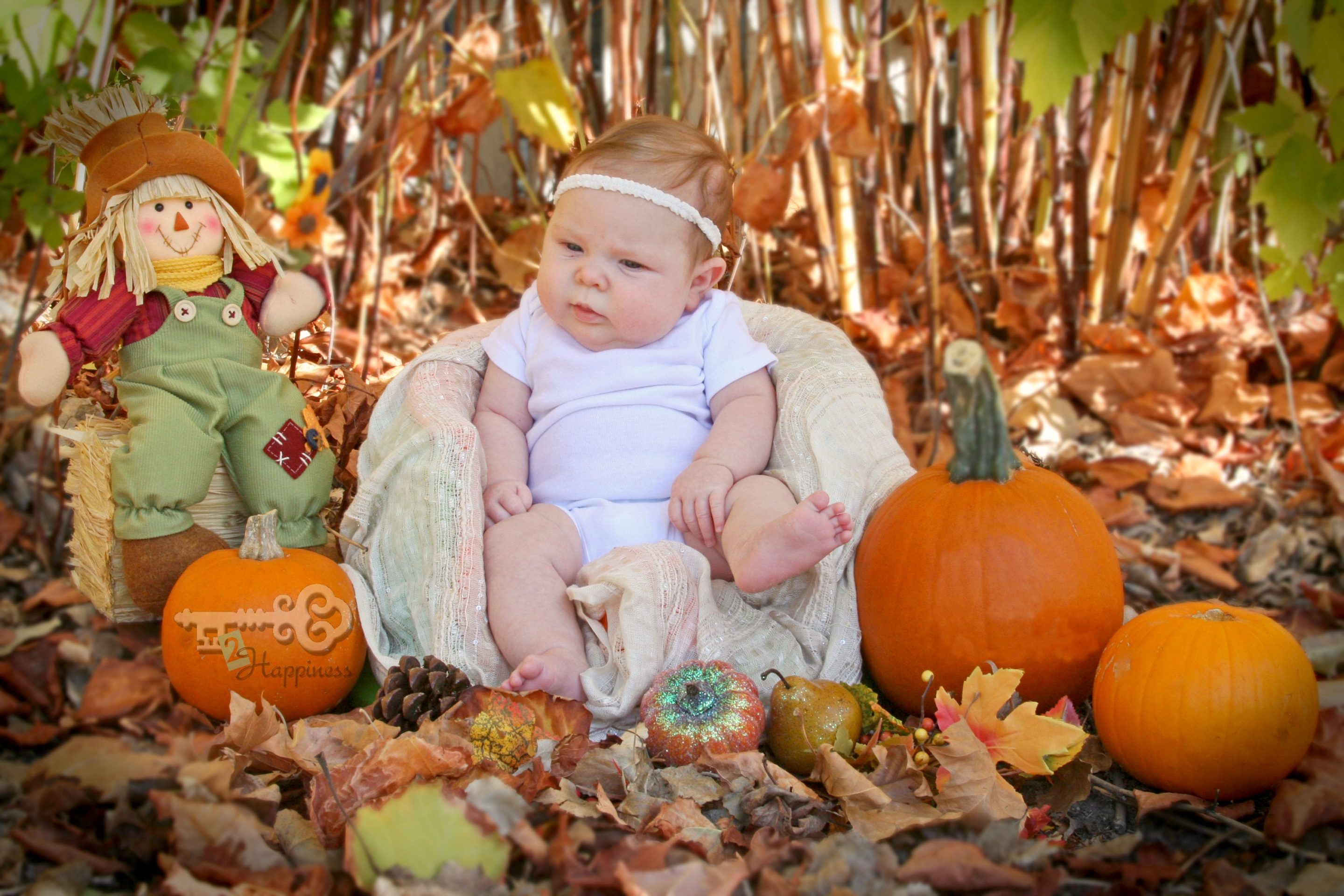 Must-Take Pictures of Your Kids This Fall
This will be our 4th fall season with kids, and I'm excited to add to our collection of pictures for this time of year. Pictures of fun moments in the fall will be cherished by you and your kids throughout the years. Here are some must-take pictures of your kids this fall:
1. At the Pumpkin Patch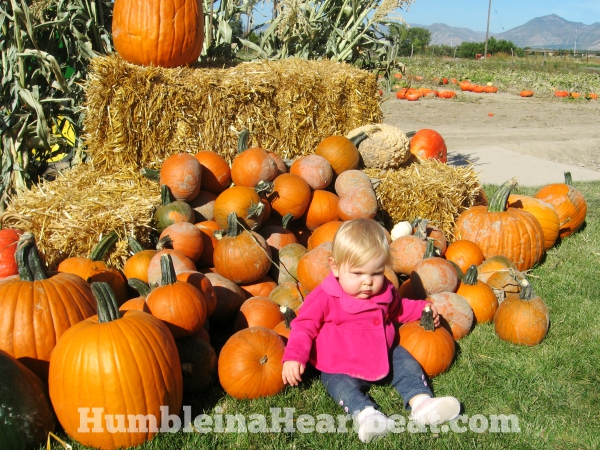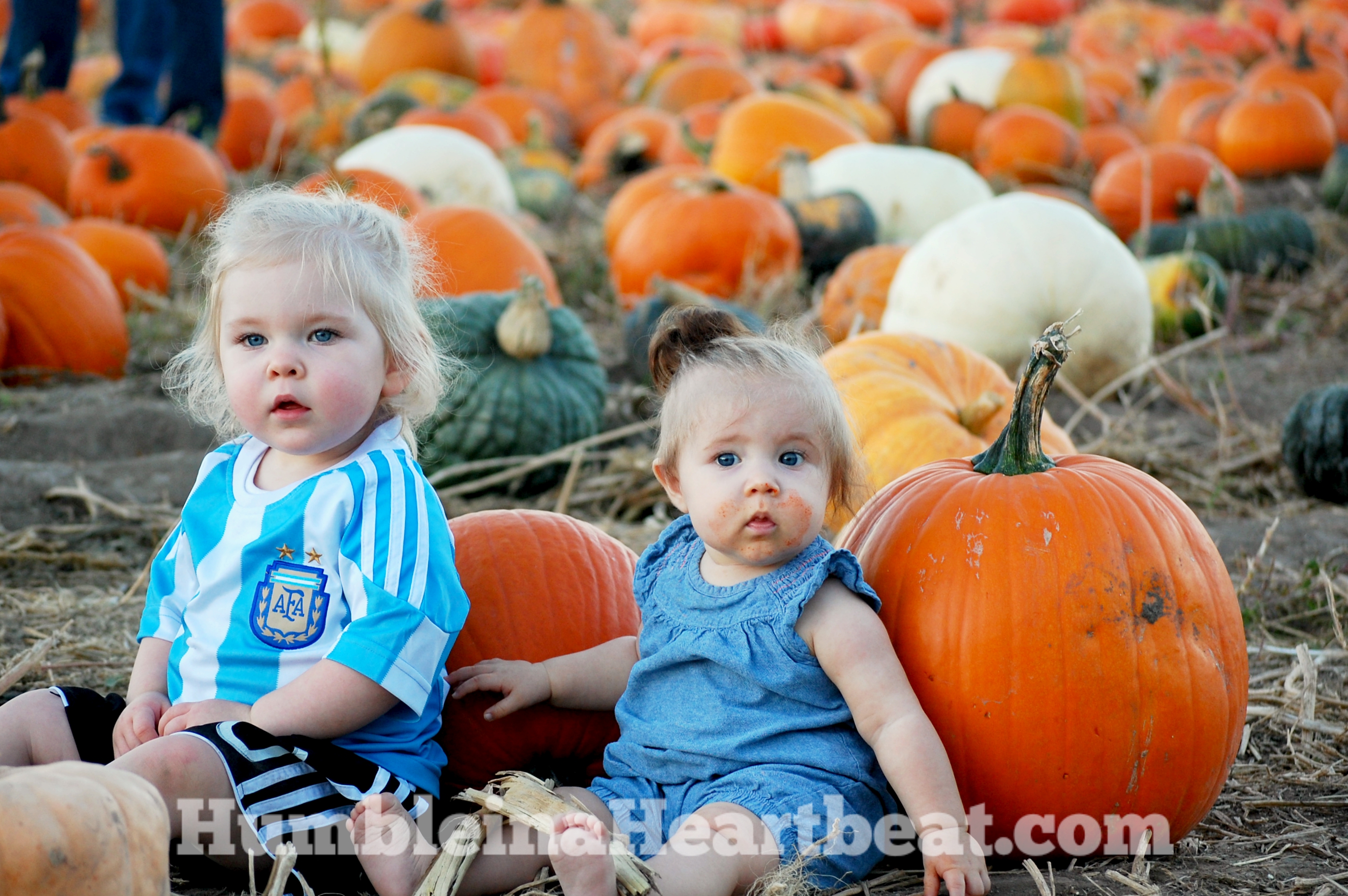 2. Halloween Costumes and Trick-or-Treating

3. Playing in Leaf Piles
4. With Parents!
5. Random, cute things they might do at the store in the Halloween aisle
6. Treat Making with Mommy
7. Acorn Hunting
8. On the Back of a Truck at the Pumpkin Patch or at the Apple Orchard
9. At a Farm
10. At a Roadside Fruit Stand
11. Halloween Party Fun
12. Pumpkin Carving and/or Decorating
13. Gathered Around the Table for Thanksgiving
14. Picking Apples
15. Dressed as Pilgrims and Natives
Want to print this list out? Click here to download the free printable below!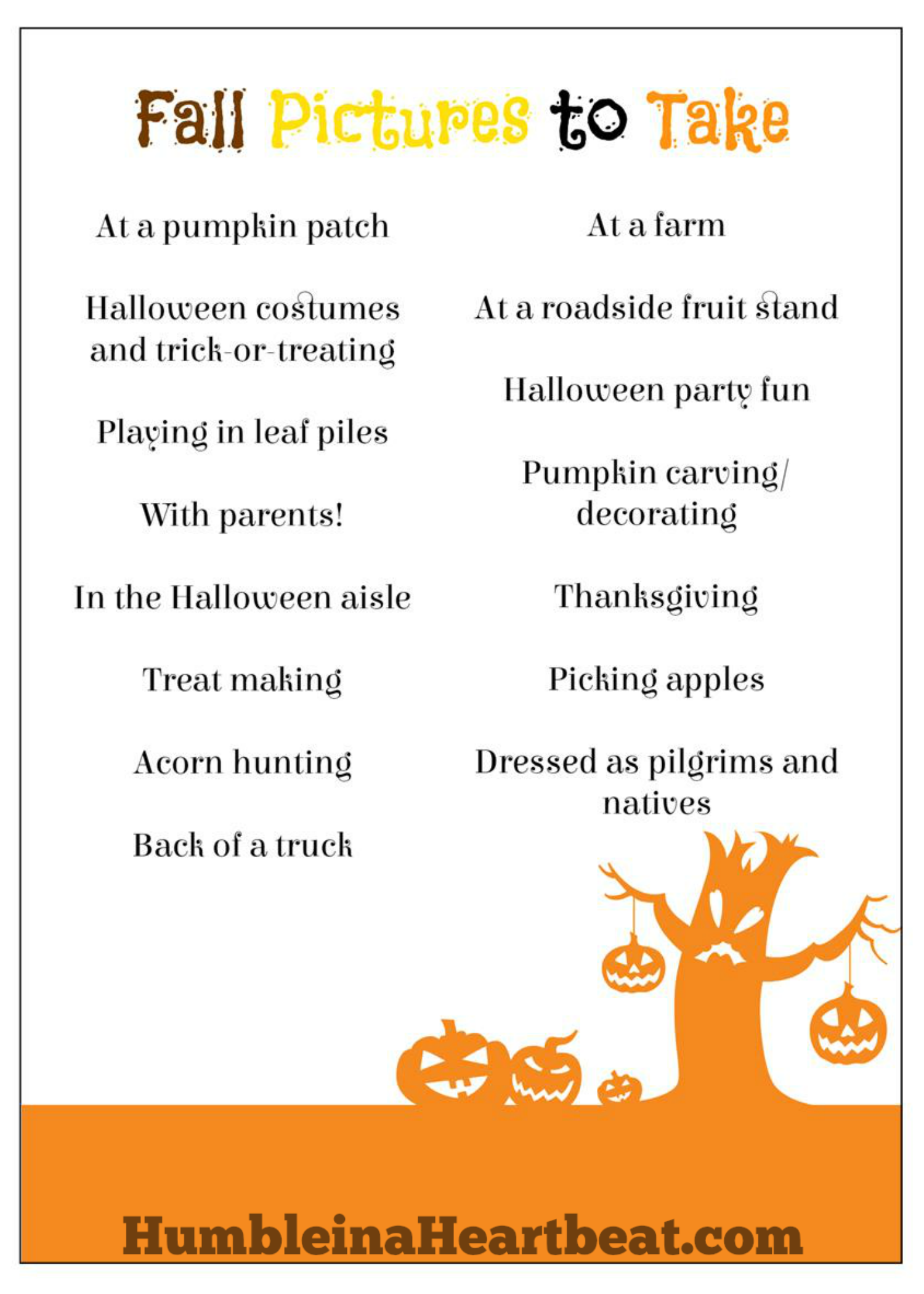 Would you add any more picture ideas to this list?

Latest posts by Charlee Flaminio
(see all)