*This is the 24th day of the One Month Spending Freeze Challenge. Please click here to see all of the posts in this series.*
When I was growing up, my mom would often get me and my siblings little presents for big or small occasions. I enjoyed receiving those little gifts, but I usually kept everything she gave me.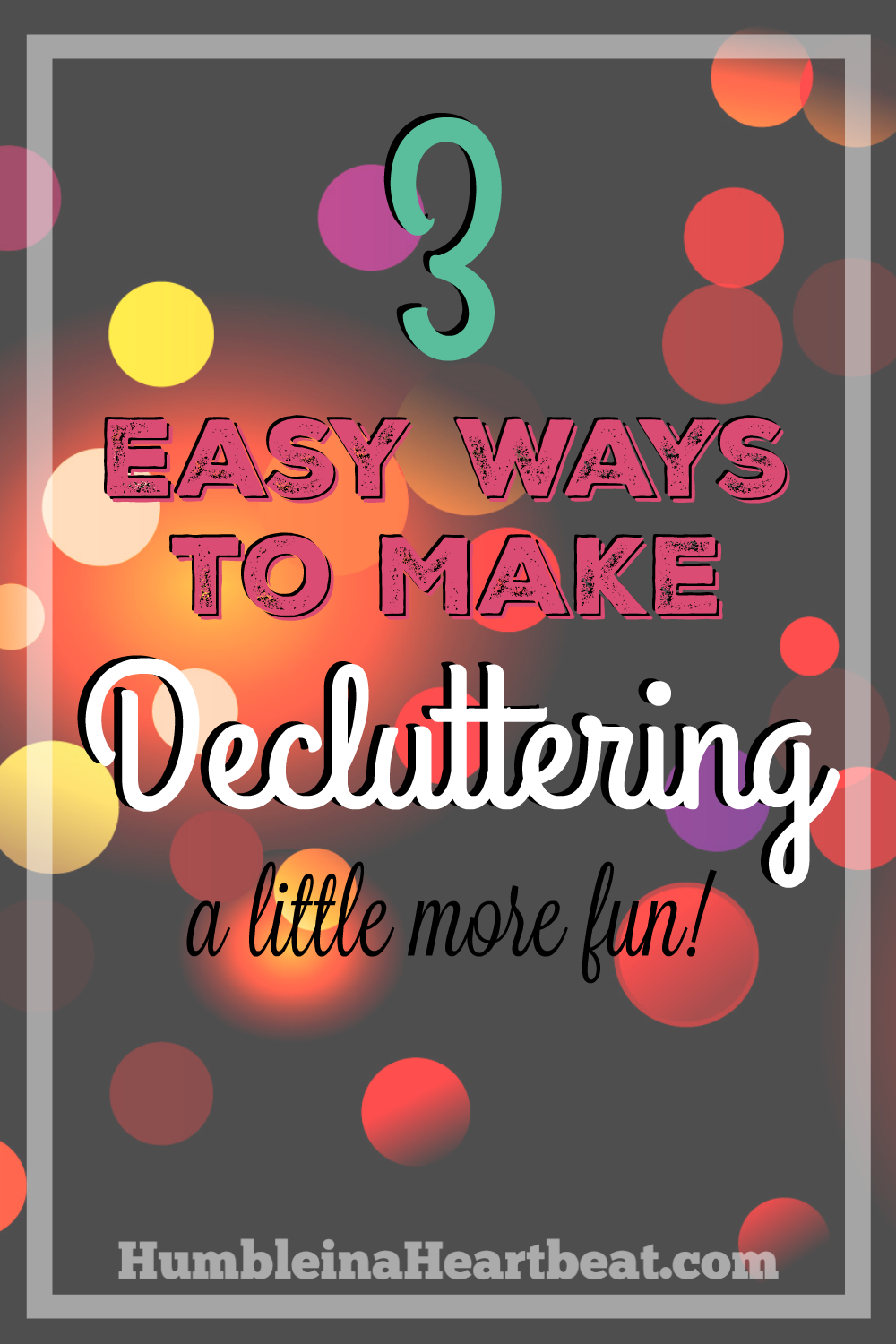 Up until just a few years ago, I had boxes and boxes of little knick knacks and other items that I had kept from my childhood. I guess you could call me a hoarder of sorts, but I'm no longer like that. I've learned that you don't have to keep every gift you receive just so you don't hurt any feelings.
I've also learned that sometimes you have to throw away things you have spent your own money on because the items are cluttering your space.
Use It Up…
You know the old saying, "Use it up, wear it out, make it do, or do without"? I want to challenge you to go through your house today and find anything that you don't need anymore and a) use it some way, b) throw it away, or c) sell it. Try to be creative with the items you have been holding onto.
Before throwing something away, think about people around you who might like it if you gave them this particular item.
If it's truly trash, just put it in the garbage.
If you know something has value and you can't use it any other way and/or you don't know anyone who might want it, try to sell it. You might be able to get a few extra dollars by selling your item on eBay, Amazon, Craigslist, or even having a yard sale. It might be too late to do a yard sale this year, but set aside any items you'd like to sell for a yard sale in early spring.
Don't try to declutter your entire house today. I wouldn't even try to do one room. Just start with one section of one room and move to other sections as you have time.
Currently, our home office is a big mess. I want to get it cleaned up before Thanksgiving, so I am going to schedule 1/2 hour each Saturday (probably 15 minutes in the morning and 15 minutes at night) for the next five weeks to get it done. If it takes me less time, great!
3 Easy Ways to Make Decluttering Fun
Out of all the challenges we've done this month, this is probably the one I like the least. I personally have a hard time getting motivated to clean and organize. With that said, here are 3 easy ways to get in the mood to declutter:
Turn up the music! I made a playlist on YouTube (YouTube won't let me link to playlist anymore) for me to use when I am decluttering for the next several Saturdays. You are welcome to use mine, or use your own music if mine isn't to your liking!
How about a small reward for right after you spend a little time working? You could give yourself 10 minutes on social media or eat some ice cream if you have any in the house. Think about what you would want after working and then work for it.
Involve the whole family and make it a game. Whoever can find the strangest, funniest, oldest (etc.) items wins! Imagine all the fun things and treasures you might run across that you can either give away (for Christmas, no less!), sell (to save money for Christmas!), or keep and use in a more creative way.
Decluttering is a huge way to help you save more money. It puts things in perspective and forces you to see how much money you have been spending on things that you actually don't even care about. Put a price on each of the items you come across. Would you still pay the same amount for these items that you paid when you first bought them? If you haven't used something in a while, it's probably not worth much to you anymore.
Good luck, and don't take on too much!
What space in your home will you start decluttering today?

Latest posts by Charlee Flaminio
(see all)