Have you ever taken a picture and thought it was just perfect until you looked at it on your computer and saw something in the background that ruined it? I've got plenty of pictures like that, but if I really want to keep them, I turn to the clone tool while editing so I don't have to delete them.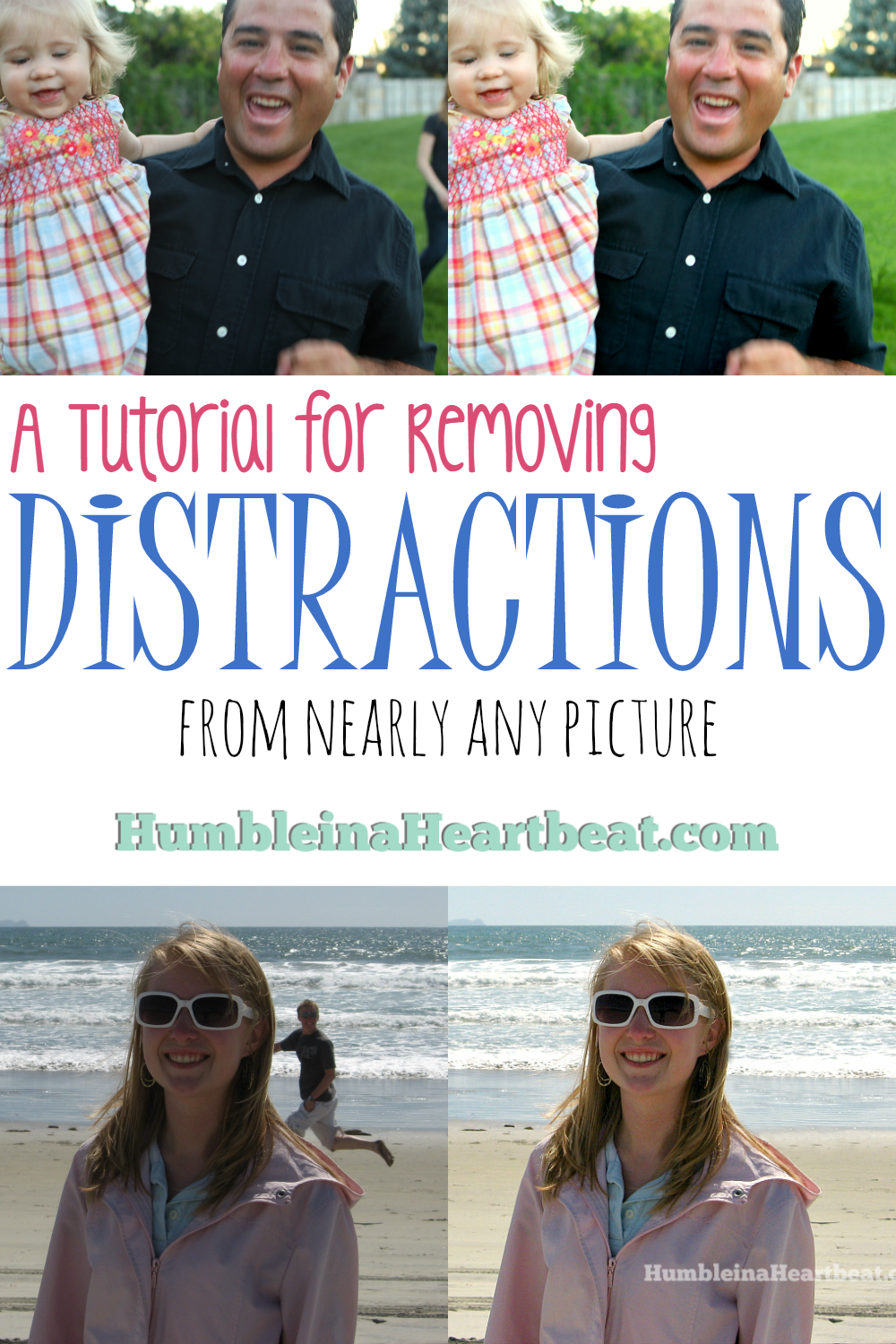 Disclosure: This post contains affiliate links (I've put a * by any link that is an affiliate link). If you click on one of these links and you make a purchase, I will receive a small commission from your purchase. Thank you for supporting Humble in a Heartbeat!
What Is the Clone Tool?
The clone tool is a great feature to editing programs that can duplicate some part of a picture in a different part of the picture. This is often used for removing unwanted background and it works wonders.
What Photo Editing Software Has the Clone Tool?
I have used the clone tool in Photoshop, GIMP, Pixlr, and PicMonkey*. If you want it completely free, go with GIMP (a download to your computer) or Pixlr (download or online). You can also do a free trial of Photoshop if you have a bunch of pictures you want to edit, but PicMonkey is the most affordable option before Photoshop otherwise.
The clone tool is a Royale feature of PicMonkey, which means you have to have a monthly plan or pay for it yearly. I use PicMonkey all the time for this blog, so I pay the yearly fee of $33. It is $4.99 a month if you don't think you'll get much use out of the yearly plan. But if you use it a lot go with the yearly plan since it is just $2.75/month!
Whichever way you decide to use the clone tool, be sure to use it often. It's amazing how much better a picture looks when something in the background is removed. People and things in the background can be so distracting to the main focus of the picture, and if it's a great picture you've captured, you don't want to leave it like that.
Can You Show Me an Example?
Sure. Let's look at the picture below. It's not the greatest picture in the world since it's blurry, but it is a good example.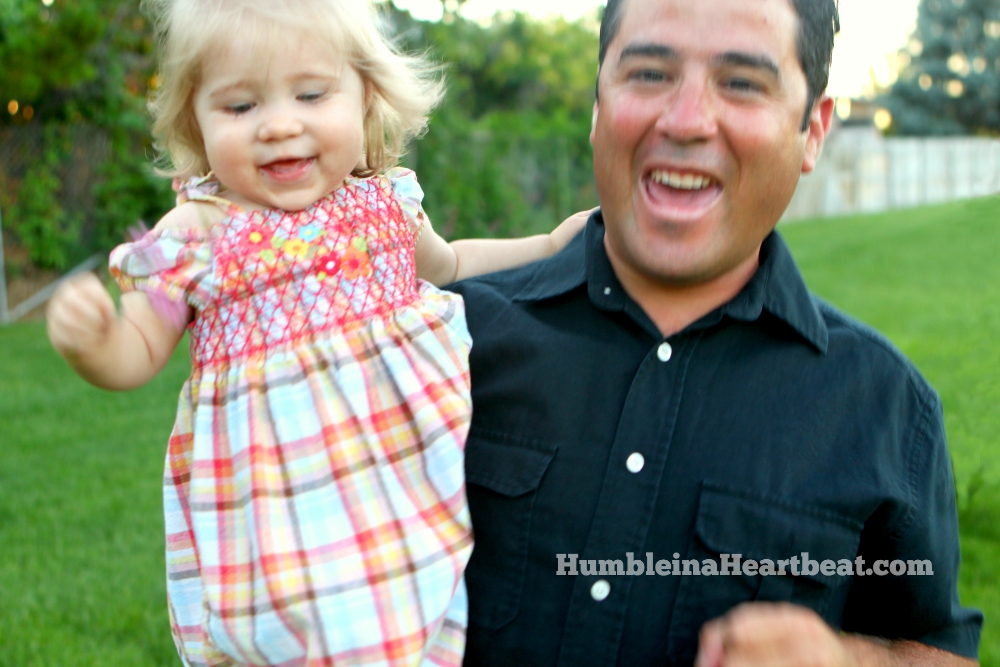 The background is completely free of distractions.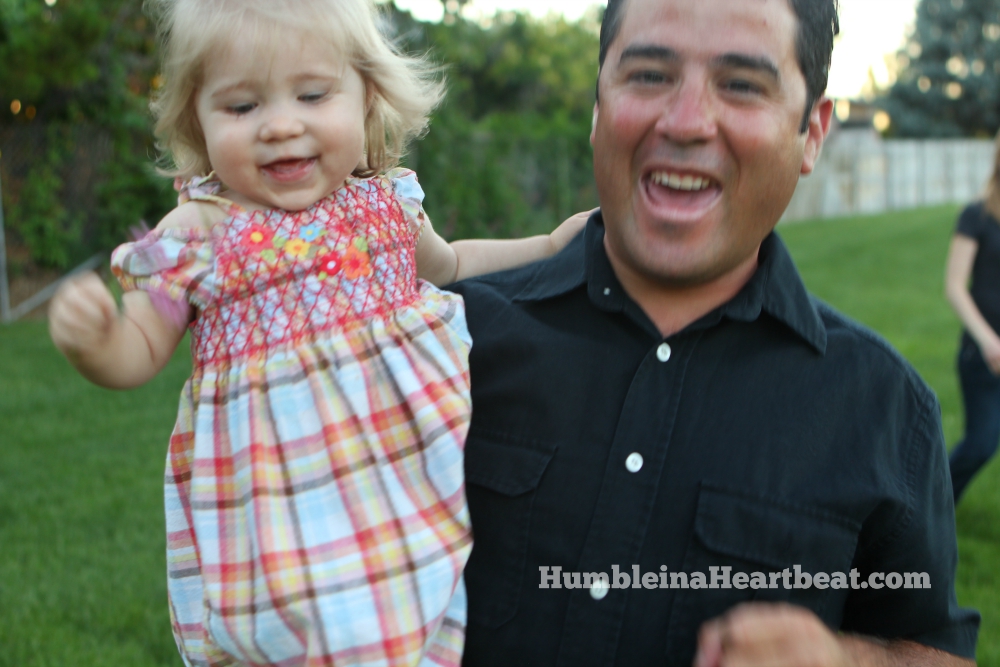 But the before picture had a person in the background that was removed with the clone tool. Awesome, right? You probably wouldn't have noticed all the crazy mistakes I made in the grass in the first picture if you had never known there used to be a person there.
Some Pictures May Be Better Left Alone
The clone tool can be used to fix a lot of pictures, but there are times when it can become too tedious to deal with. Here's an example. (and no, I don't abuse my husband…too much 😉 )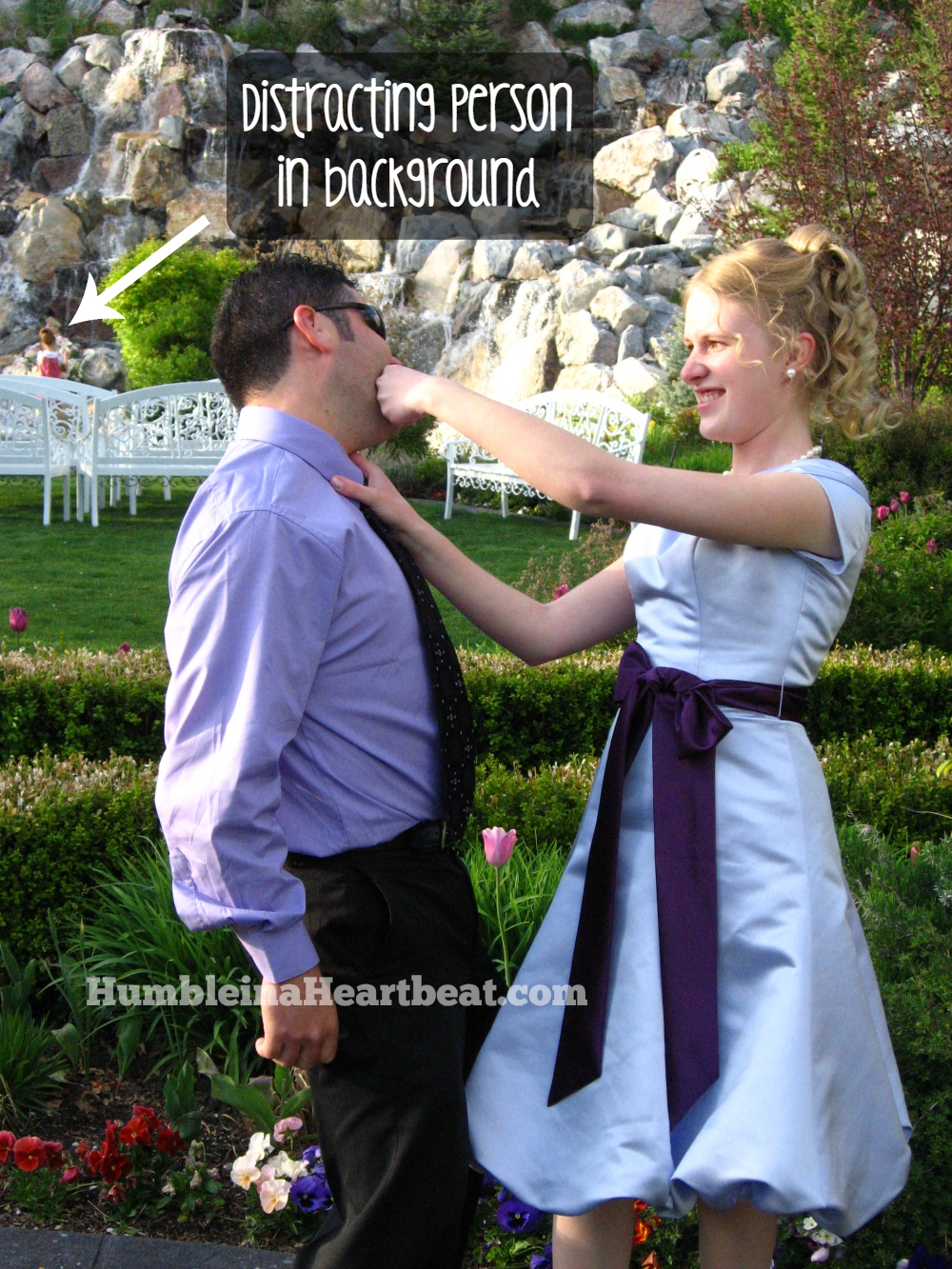 The person in the background is distracting, but I think it would be too tedious to remove it. Why? Because the rocks and plants are very detailed and would be difficult to duplicate to look natural. I could spend a good 20 minutes trying to get rid of the person, but I'd be left with a strange looking rock and that would be just as distracting.
Tutorial for Removing a Distracting Background
Because I use PicMonkey all the time and it's what I'm most comfortable with right now, we'll do this little tutorial over there. For the most part, the clone tool should work the same way in any of those photo editing programs.
1. Open a browser and go to PicMonkey*. Click on Edit and choose the picture you want to edit.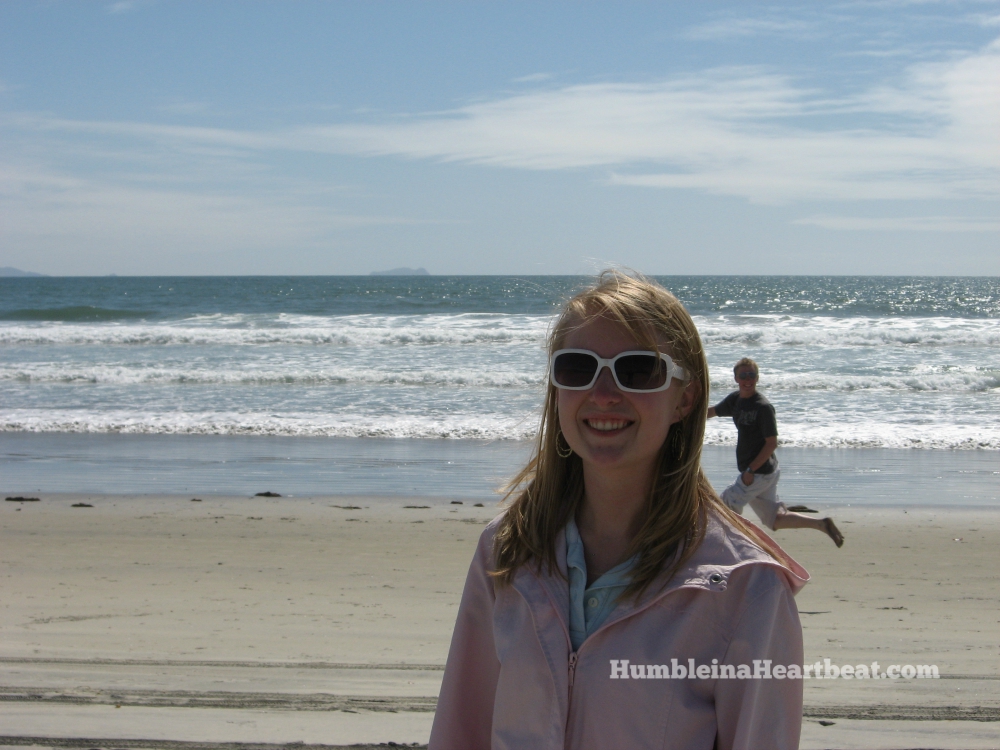 2. Edit the picture with these 5 quick edits to make the picture look nice before you remove the background.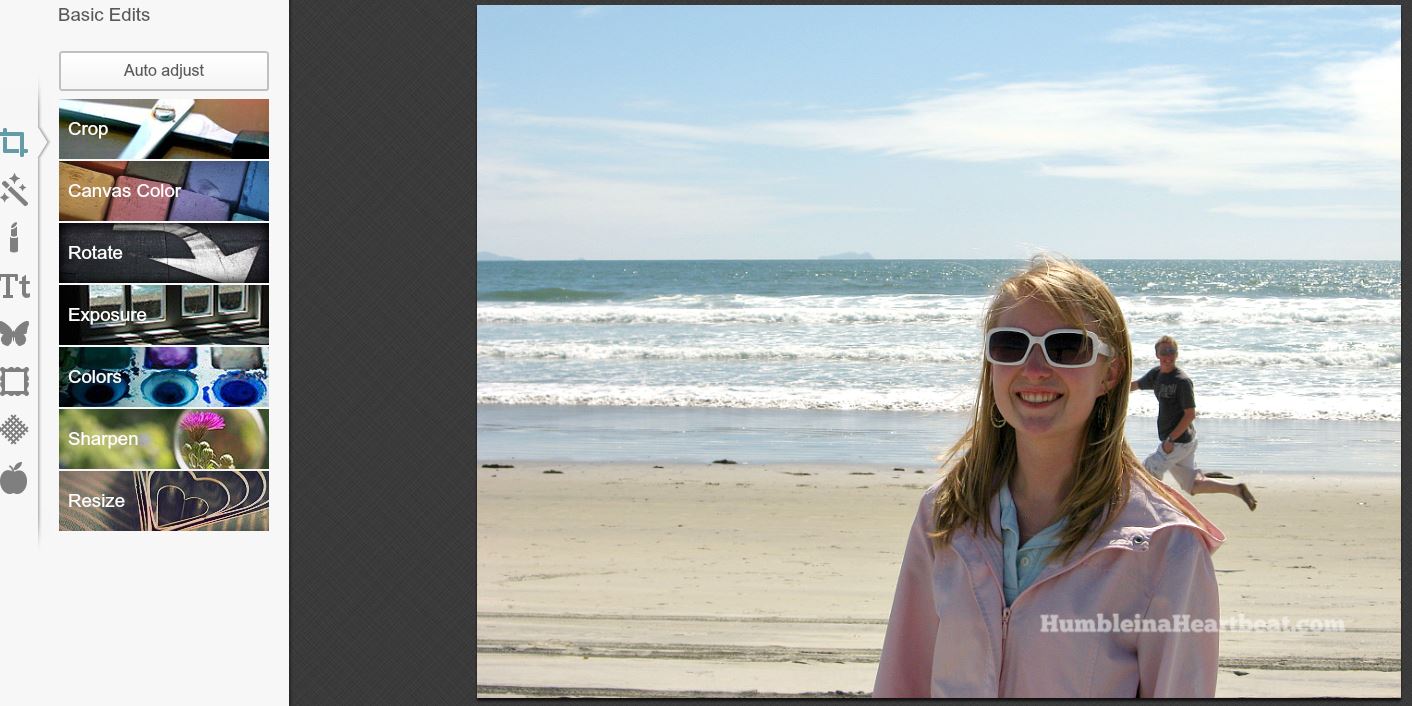 3. Now zoom in (if necessary) to the part of the picture you need to remove.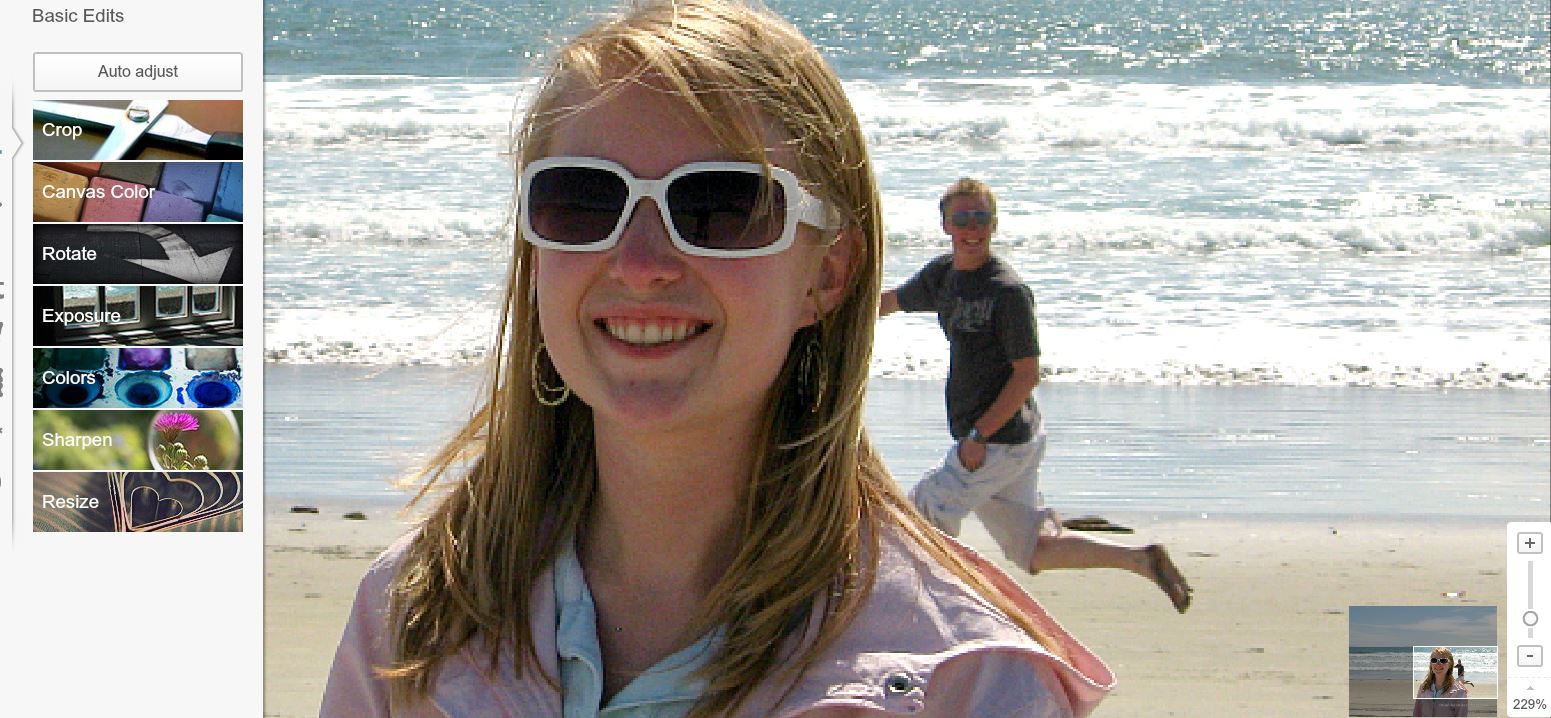 4. Click on "Effects" on the left side of the screen. Scroll all the way to the bottom of the choices where it says "Clone" and choose that option.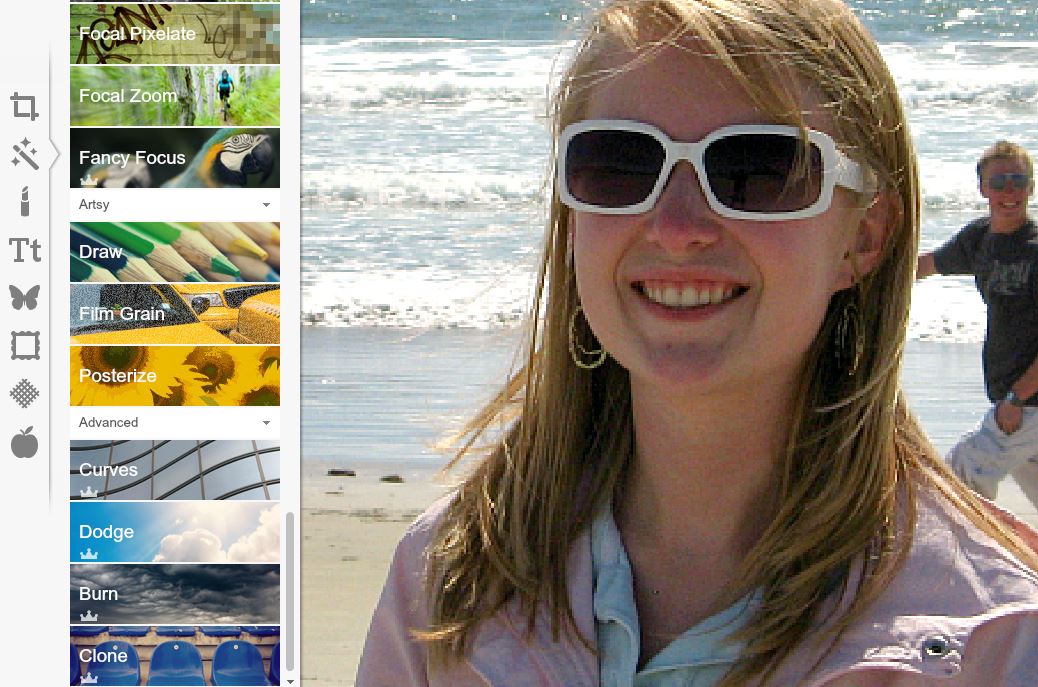 5. Choose the brush size and hardness and then click on a part of the picture that you would like the removed part to look like. You may have to use "Ctrl" on your keyboard in some programs to make your choice.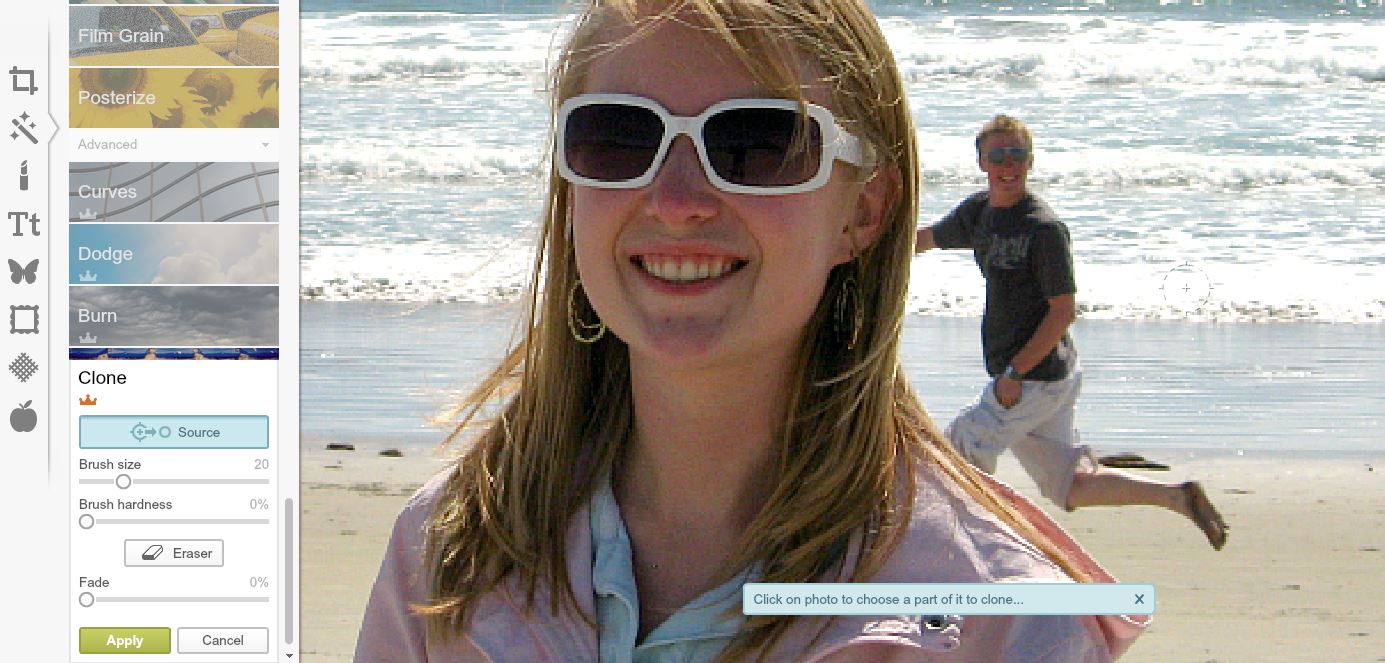 6. Say you're going along just fine and your removed background shows up again. For example, the side of my brother's head came back after I removed it. Just click "Ctrl" on your keyboard on a different spot to remove it. Usually if the tool enters a spot where the distraction used to be it will clone that distraction to where you are moving your mouse around.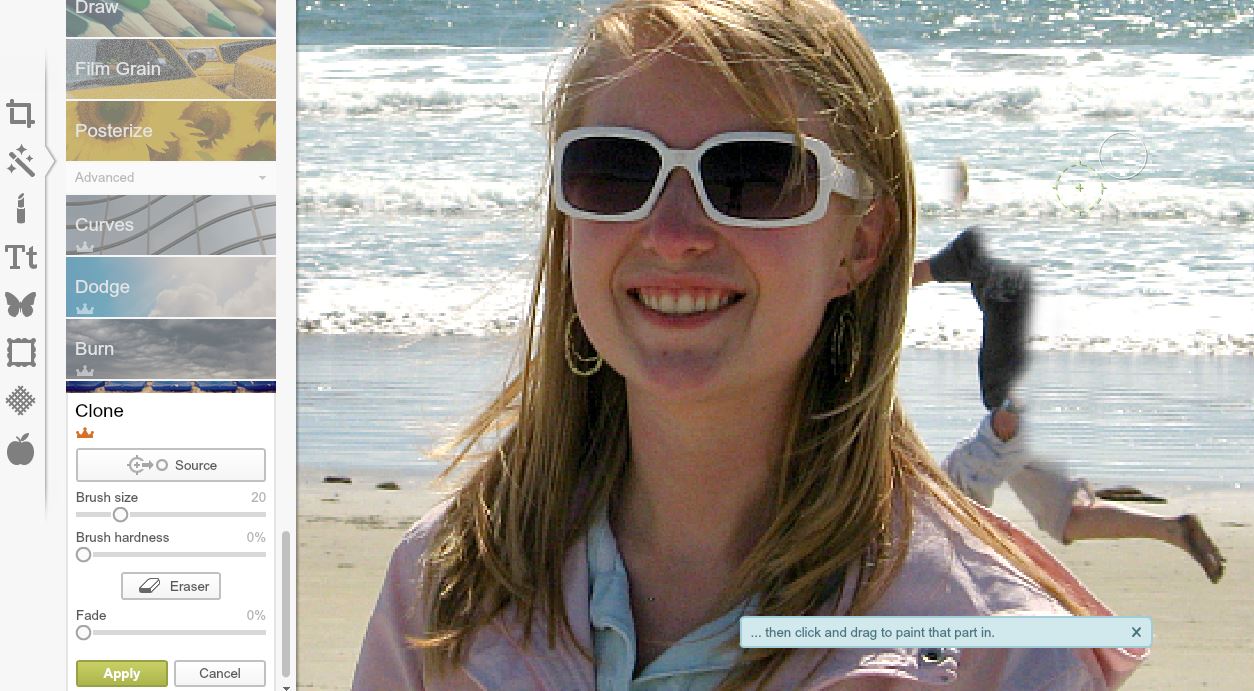 7. Be sure to keep your clone tool level with what you are removing. If you don't, it could look funny.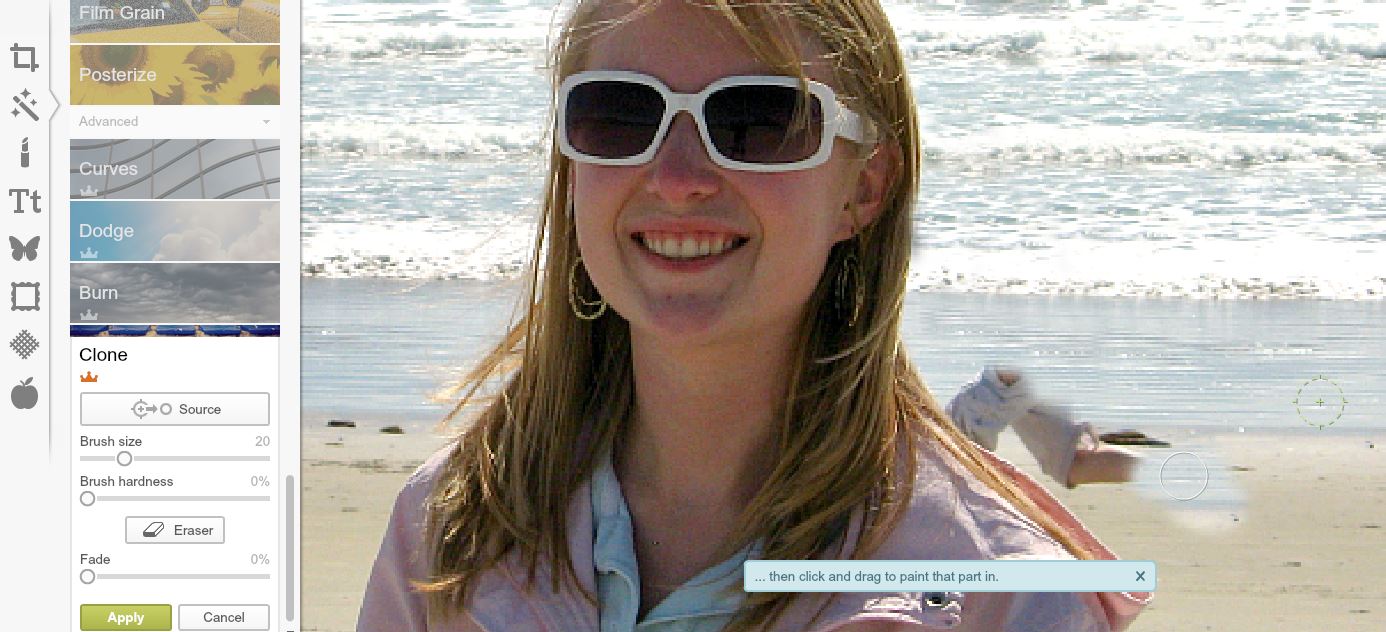 8. Now what happens if you accidentally use the clone tool on a spot you didn't want to, like the main subject?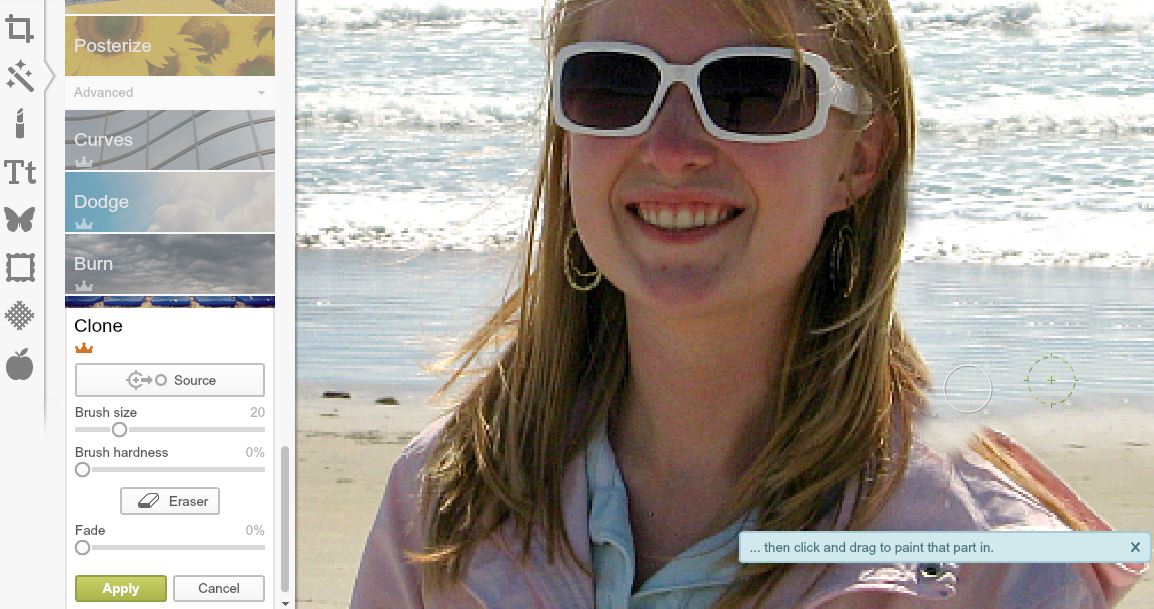 9. Click on the eraser and bring back the spot you removed.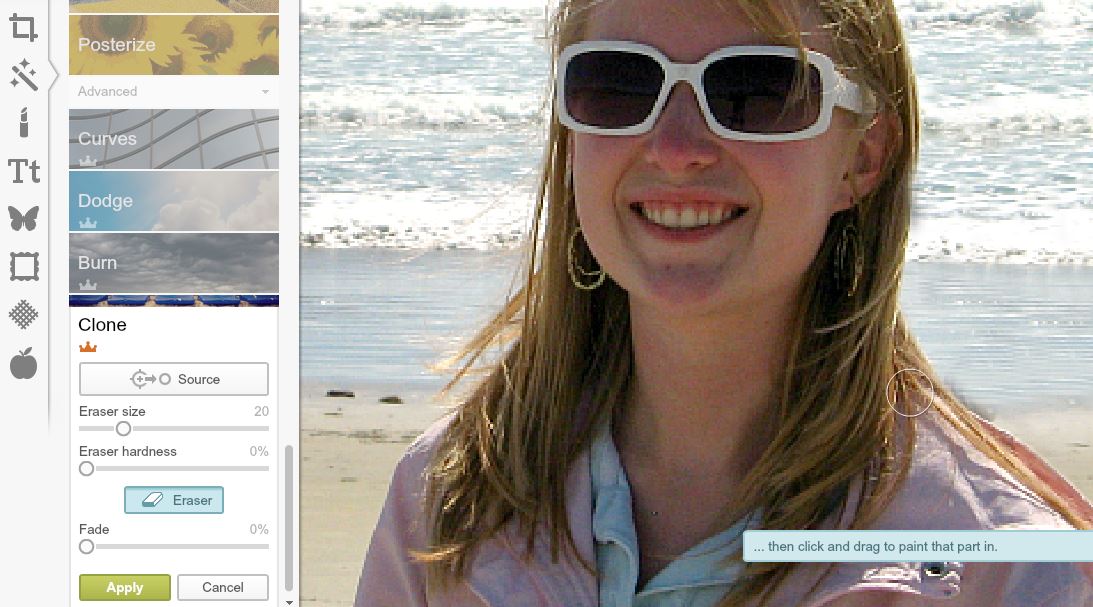 10. After your distracting background is gone, click apply on the clone tool and zoom back out to see your picture as a whole.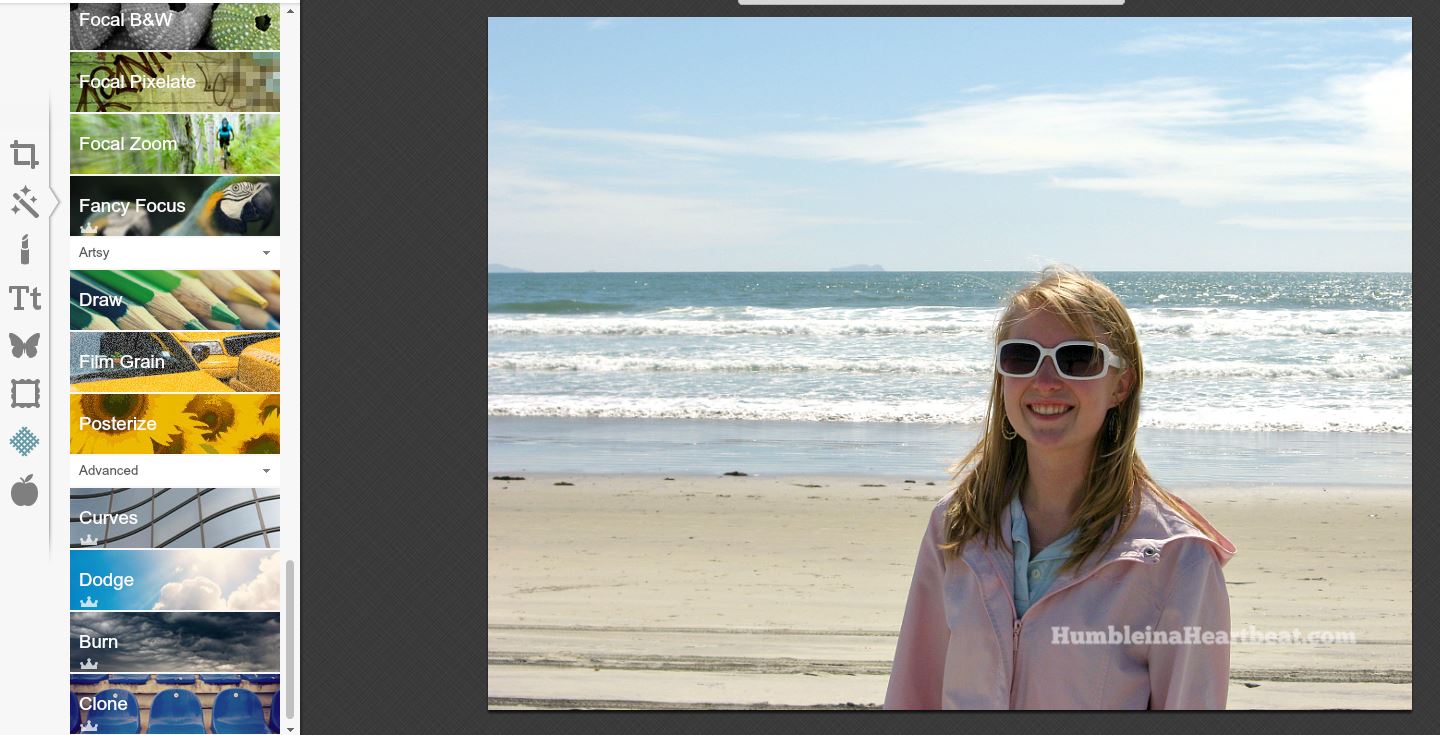 You would never even know there had been a little attention-seeking brother in the background!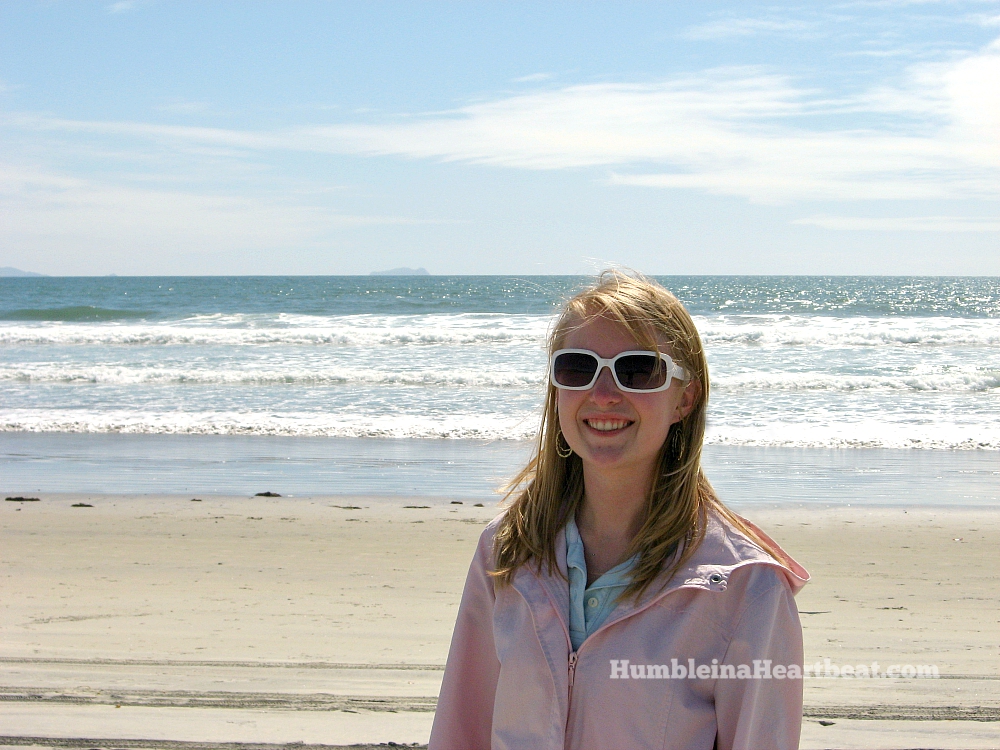 Removing my little bro from the picture really didn't take a long time. It was probably a minute or less.
Don't give up on pictures with distracting backgrounds. You can use the clone tool in many photo editing programs to remove them and have nicer looking pictures!
I hope this was a helpful tutorial and that it's easy to follow. If you do have questions, don't hesitate to leave a comment so I can help you out.
Please share this on Facebook or Pinterest if you found it helpful. 🙂

Latest posts by Charlee Flaminio
(see all)