As I've been thinking about writing our will – yes, we still haven't sat down and hammered things out – I've realized that we need to actually ask some people to be guardians to our kids and to execute our will. Eek!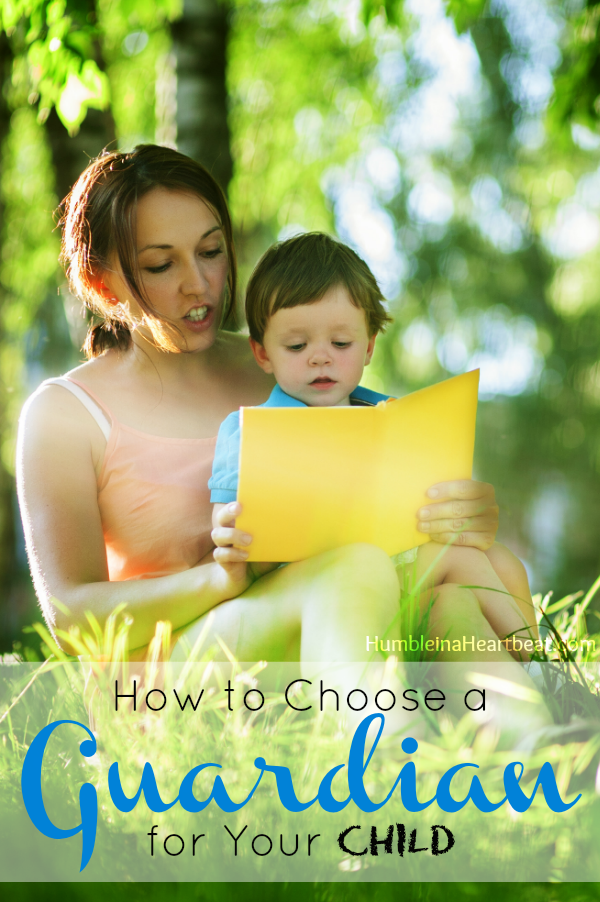 © ostrinka / Dollar Photo Club
The question, though, is how do you choose who will be the guardian over your child? There are certainly different ways to narrow it down, but I have chosen a slightly non-traditional way of figuring it out. I'm going to write a letter first. Here goes…
Dearest Guardian of My Precious Baby Girls,
So life was a bit short for us, huh? It's scary how quickly life can end, but I'm glad you are going to be there for our daughters now. I can't even imagine the whirlwind of events that you have gone through since our passing.
Our daughters were our entire world. They were the reason we scrimped and saved and sacrificed. I know they are in good hands with you. Can you take a minute and whisper into each of their ears how much we loved them. Or maybe do it while they are sleeping to prevent any tantrums. 😉
Both Cesar and I desire a few things for our girls. These are our most treasured values, and I hope you will honor them and make sure they are raised (mostly) as we would've raised them.
We want them to be little ladies, but we want them to have fun as well. Basically, you should be strict with them, but realize that sometimes you just have to giggle. If you are an example, they will hopefully observe and follow.
We want our girls to know and love God. Christmas and Easter should be centered around the Savior. Instead of giving our girls a million presents, give them your time and love. They'll appreciate that much more than a toy that they will grow out of in a few years. Also, we want them to know how to serve and care for others around them. We were not always the best example of this, but we tried. Please give them opportunities to spread love around the community.
We want our girls to be educated, but if they would rather travel the world right out of high school, let them have a go at it. They'll probably learn things at a deeper and more personal level that way anyhow. If they desire to start a crafty business out of their playroom, let them try. Make sure to always encourage them to do their best no matter how small the task may be.
In regards to money, please instill in them the value of generosity. We also believe there is a giant gap between what you need and what you want, so show them through your example that needs always come before wants. We don't want you to give in to their whining for toys or candy, so please be strict with this. They will learn over time that if they want something, they have to earn it by working hard for it.
It's not easy telling you how I want my kids to be raised, because, after all, you aren't their parents. But I strongly believe that if you teach these girls how we would have taught them, they will be there for you through thick and thin. They will come to call you mom and dad, and they will be your daughters. It's hard to share, but we are forced to at this time.
I am so happy you agreed to be our daughters' guardians. Please be there for them and we will be eternally grateful.
Love, Hugs, and Kisses,
Charlee & Cesar
This was difficult for me to write. I choked up towards the end there, imagining my children being raised by a different couple. Surely there are quite a few more things I could talk about, but for the sake of conciseness, I'll leave it as is.
If you desire to write a letter like this for your child's prospective guardian, keep in mind the following topics:
• Parenting style
• Religious beliefs
• Attitudes about education
• Money
• Social values
• Moral values
I recommend that you write this letter before you've even thought of potential guardians. This way, you won't hold back anything and it will be easier to make the decision about who should assume this critical role. You should make your choice based on similar core values.
What are some things you would want to tell your child's prospective guardian?

Latest posts by Charlee Flaminio
(see all)