Before having kids, I was one of those people who couldn't believe parents who "let" their kids: cry, kick the seat in front of them, scream, run around, eat candy and snacks whenever, and walk in front of people. I also was appalled by the little backpack leash that looked like the kid was a dog.
Seriously, peeps, I am one of those parents now!
All the above behavior was exhibited by my 2 year old daughter when we went to Portland on the airplane. We also had the leash. Where did I go wrong? What is happening to me that I can't keep my daughter under control? Ahhhhhhhh!
I got a lot of great advice about flying with kids via Pinterest (here's my board filled with tips for flying with kids), but I never got advice on how to not be that parent!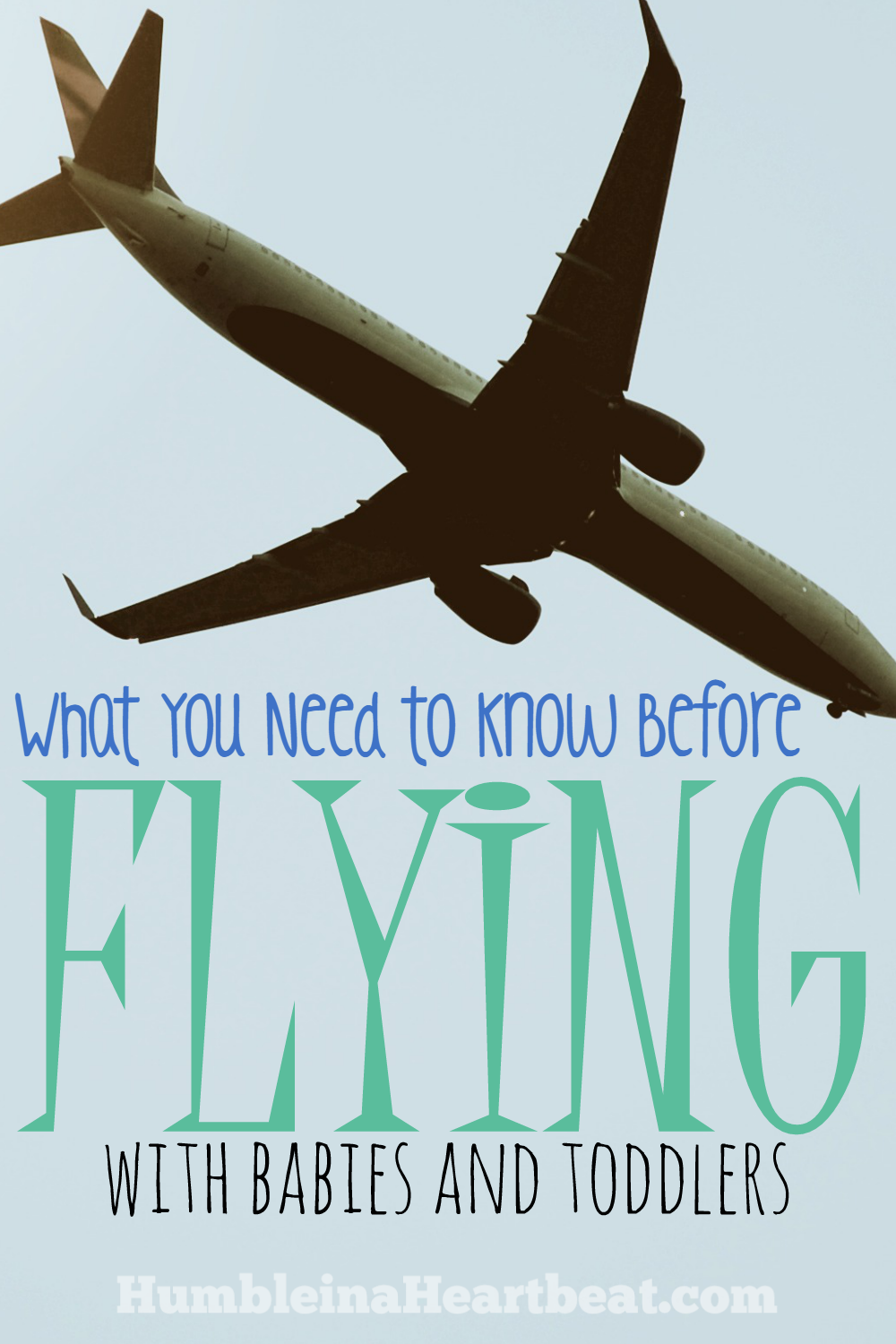 Disclosure: This post contains affiliate links (I've put a * by any link that is an affiliate link). This basically means if you click on a link that takes you to Amazon, and you make a purchase, I will receive a small commission from your purchase. Thank you for supporting Humble in a Heartbeat!
So here's just a bit of advice from my experience (however limited it might be) flying with young kids.
1. Buy the leash! It doesn't matter how many people gawk or stare. You will be so grateful for it when you don't have to chase your child around the airport. It was a lifesaver for us since we have both a toddler and a 6 month old. We didn't buy the kind with the backpack. Instead, we got the kind that you put around the child's wrist (THIS
* is the one). It stays on the wrist with velcro, so we thought our daughter would take it off almost right away, but she didn't! She kept it on and only complained on the way home. When we were getting our luggage, she finally figured out how to take it off and went strolling on by me. Luckily the crowds had died down, so I caught her quickly. She thought she was home free!
2. Adjust the car seat on the airplane to a 90 degree angle. We brought our 2 year old's car seat with us, and my husband put it in just like he had it in our car. This meant that Sofía's feet were already touching the seat in front of her, and for the first 30 minutes on the plane, she wanted to kick it! I am always sooooo bothered by kids that kick my seat (sometimes adults are guilty of this too!), so I kept moving her feet and telling her not to kick the seat. Of course all that did was make her want to kick the seat even more. Finally I told my husband he had to adjust it so she couldn't do it anymore. He put it at a 90 degree angle, and just like that she couldn't kick the seat anymore. Thank heavens!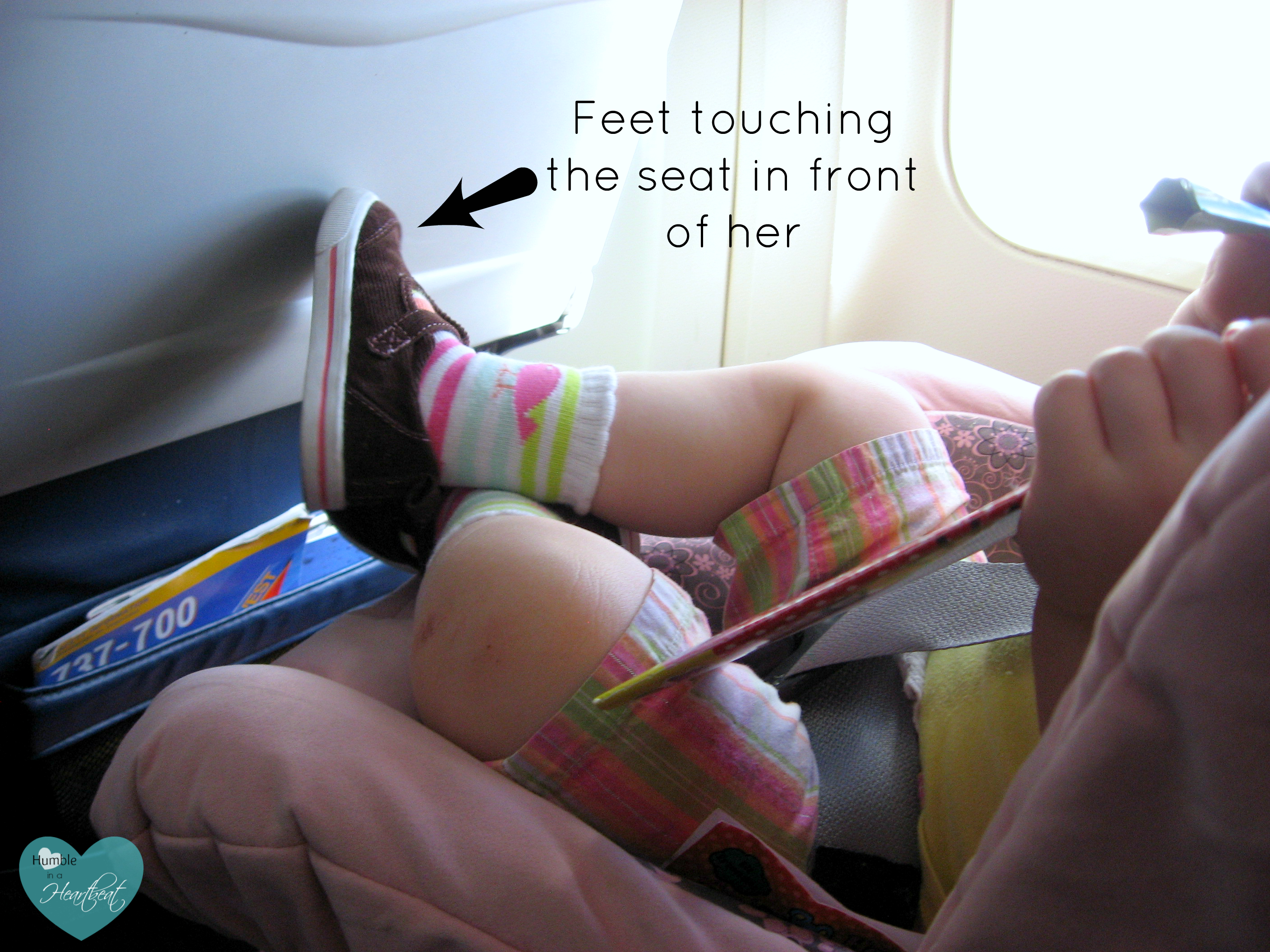 3. Don't buy the suckers! I brought some suckers to give to my toddler and her cousin for the plane's takeoff and landing. This is to help with the ear popping, but I really think both of them would've been just fine without two suckers on one short plane ride. Sofía got stickiness all over her hands, her car seat, and her hair. If you really think your kid is gonna have a huge problem with their ears, bring a binky for them to suck on!
4. Sit in the very back of the plane. I didn't realize that's where most of the families sit until we went home. On the way there, we sat smack dab in the middle. Luckily we didn't have any huge issues except the seat kicking, but I can imagine a lot of people would have silently hated us if one of our daughters decided to cry, scream, or yell incessantly.
5. Finally, if you want your kids to behave and showcase you as a parent, bring snacks. That's right, you heard me. Bring lots and lots and lots of snacks. I don't care what your rules are at home. Our snack rule is that we eat one snack a day in between lunch and dinner (right after nap time) and only at the table. That rule was broken and then some. We kept giving Sofía food, and she ate it while waiting to board as well as on the plane. This really kept her the most content, above any coloring book, toy, or even stickers. She is a little food fiend, though, so maybe the snacks won't work for your kids.
By the way, if you want to avoid real terror on a flight with your baby, read THIS post. It made me check, double check, and triple check that I had everything I needed to keep my baby happy on the plane.
I hope you can try out some of this advice on your next plane ride with your babes. Happy travels!
Do you have some great advice to keep people from staring while traveling with your kids?
Linked to: SHINE Blog Hop, The New PinFest, and The Blogger's Digest

Latest posts by Charlee Flaminio
(see all)